Do you want your home to be stylish and unique, but you're not sure where to start? Most people choose a house style based on what they see in magazines or online, without really understanding their options. Others also leave everything to architects to design their houses.
This can lead to homes that look similar and don't reflect the homeowners' personalities. We've put together this guide to popular types of architectural house styles so that you can make an informed decision about how you want your home to look. Read on!
1. Cape Cod House Style
This style of home is characterized by its steep roof and simple lines. Cape Cod homes are often one or one-and-a-half stories with a large front porch. Cape Cod homes are commonly found in suburban communities. Cape Cod style was originally introduced by English settlers during the 17th century and is named after the coast of Massachusetts.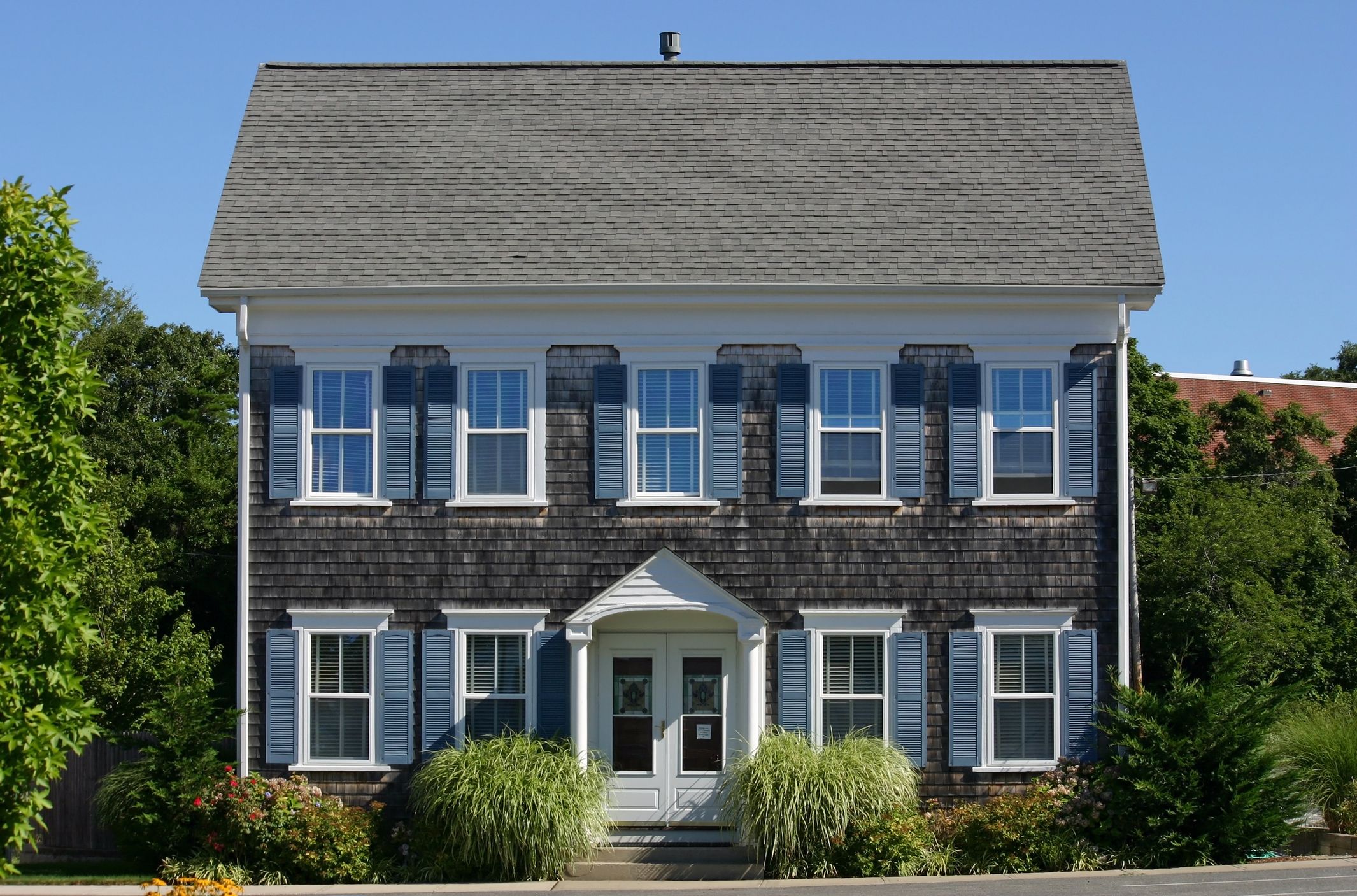 These homes tend to be a story and a half and include dormers and a central doorway. Cape Cod homes are built of local wood and stone to withstand the north eastern weather. This exterior weathering provides an iconic weathered blue color to these homes. Many houses of the post World War II building boom were Capes, including many of the 17,400 cottages in Levittown, New York, the country's first housing development.
2. Georgian Style
Georgian style homes were one of the best styles in the 18th century and showcased formal and classical details that previous homes didn't. Georgian houses are similar to Federal houses, although they can be distinguished by features, including a crown and pilasters framing the front door, decorative quoins or bricks at the corners, and smooth decorative blocks as molding.
3. Queen Ann
Queen Anne style is part of the Victorian era and was popular during the late 1800s. Queen Anne homes generally feature textured walls with decorative shingles or half timbering. Other features include a large round or polygonal tower at the home's corner, steeply pitched and asymmetrical roof, decorative spindles on porches and trim, and lastly, decorative single pane or stained glass windows.
Queen Anne architecture is most common in homes, but you can find it in schools, churches, and office buildings. This part of Victorian architecture persisted in the United States into the 1920s, with most buildings in that style being seen in the country's eastern portion.
4. Gothic Revival Architecture
Gothic architecture was popular in the mid-19th century in Europe and North America. It features pointed arches, ornate carvings, spires, and other Gothic elements. The style is often seen in churches and public buildings such as courthouses and universities.
Many buildings in the U.S, especially cathedrals, feature gothic revival style. Gothic revival architecture was one of the early styles of Victorian era homes. It takes influence from Medieval Europe and was designed as a country home. You can identify gothic revival homes by a pointed arch in windows, doors, and decoration.
Other features include elaborate wood trim vergeboards and bargeboards, steeply pitched roofs and front facing gables, and towers and turrets resembling medieval castles.
5. Colonial Style
Colonial style houses are simple rectangular homes that became popular in the 1600s as colonists settled the East Coast. British colonial style is the most common and recognizable colonial home. The key features of this house style include a side gabled roof, two floors, a centered front door, and symmetrical windows on either side of the door.
The rectangular shape and interest in symmetry are also seen in other colonial house styles. Materials and decorative features can vary by region as some colonial houses sport brick exteriors and ornate trim, while others showcase shingle siding and simple shutters.
6. Tudor House Style
The Tudor house style is a derivative of the colonial style and can be identified by its steeply pitched roofs, half-timbering and multiple gables. Tudor style houses became popular in the early 20th century and can be seen in suburban neighborhoods across the country. Tudor style window houses are easily recognizable thanks to their timber details against a light colored stucco.
7. Contemporary House Style
The contemporary house style is a recent development in residential architecture that eschews traditional styles in favor of modern materials and design. This style is often marked by large, open spaces, floor-to-ceiling windows and minimalist details. Contemporary houses are popular with homeowners who want a sleek, stylish home that doesn't look like every other house on the block.
8. Farmhouse Style
The farmhouse style is a perennial favorite with homeowners who want a cozy, country feeling in their home. Farmhouses are typically made from natural materials like wood and stone and feature simple details like gabled roofs and wrap around large porches.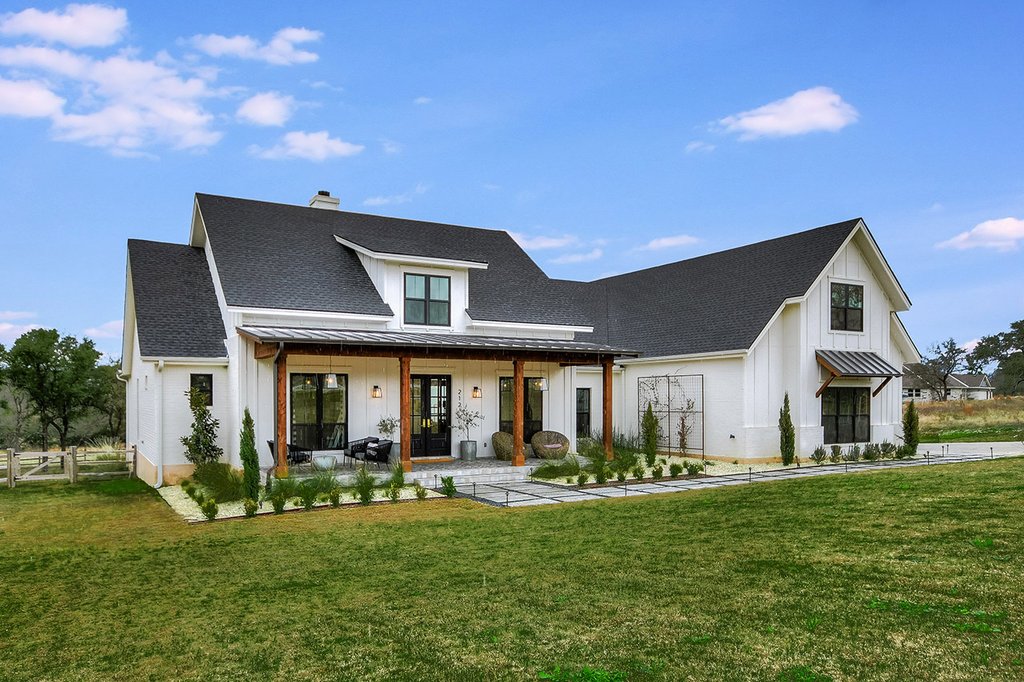 This style is perfect for homeowners who want a relaxed, informal vibe in their homes. They came in various design styles, including Victorian and colonial. Modern farmhouses mimic that simple structure, though they have grown in size.
9. Cottage Style
The cottage style first became popular in the early 1900s to escape the city. These homes were typically small, with low-pitched roofs and simple details.
Today, English cottage designs for homes remain popular for their nostalgic charm. They can be found in both rural and suburban neighborhoods and come in various styles, including Spanish, Craftsman, and Victorian. Choose a variety of antique english cottage house plans from our site.
10. French Country
French country homes, also known as manor houses, were popular in the 17th and 18th centuries. These homes are characterized by their steep roofs, large chimneys, and ornate details. They draw inspiration from centuries old homes in the French countryside. These homes featured more natural and lived in elements than the ornate French architecture that dominates cities.
Today, French country homes remain popular for their elegant style. They can be found worldwide but are especially common in France. Some key features of French country homes include natural stone facades, a sloping roof, two chimneys and natural wood or stone flooring. Such homes can be found scattered in residential communities across the United States.
11. Antebellum House Style
The Antebellum house style is a popular type of architecture in the United States. This style was prevalent during the 1800s and is characterized by its grandiose design and intricate details. Antebellum homes are often two or three stories tall, with a symmetrical facade and large porch. They often feature large windows and high ceilings, which look dramatic and allow for better air circulation.
They had large, covered, wrap-around porches to enjoy the outdoors while sheltered from the hot sun. Other trademark features include winding staircases and decorative columns.
Saltbox Houses first popped up in New England during the 1600s, and they're still very common. They were simple structures that early settlers were able to build with the supplies they could get their hands, namely local timber. Saltbox homes feature a slanted, asymmetrical roof and a large chimney. The front of the house is flat, and there are two flat stories in the front sloping down to just one in the back.
12. Ranch Style
Ranch style houses are the most searched style in the U.S. today and are common in cities and suburbs across the country. There are various ranch style houses, including California and split level ranch homes. Their main distinguishing features are living space and home layout. Other features include single story floor plans with low pitched roofs, rectangular U or L shaped open floor plans, patio or deck space connected to the home and a finished basement or attached garage.
13. Italianate
Italianate style homes are often two story structures with a low hipped or flat roof, wide eaves and windows. They are typically symmetrical, with a central door flanked by two windows. Italianate homes were popular in the mid-to-late 1800s and found in many northeastern U.S. cities.
Italianate architecture also was of the Victorian era and was popular in the U.S during the 19th century. It's inspired by Italian Renaissance architecture from the 16th century.
14. Eastlake Style
The Eastlake Style was popular in the late 1800s and is named for English writer and architect Charles Eastlake. Eastlake homes are modest in size with a low-pitched roof and simple details. They often have a front porch or veranda. Also part of the Victorian era, the Eastlake style is quite similar to the Queen Anne style. Eastlake style homes have posts and railings with intricate, angular shapes. The homes are traditionally painted in earth tones with the trim in a lighter color to pop.
15. Romanesque Revival
Romanesque Revival architecture developed during the 19th century in Britain and arrived in the United States in the 1840s. It draws inspiration from Medieval European architecture, which featured thick stone walls, huge load bearing columns, and large arches.
Romanesque Revival buildings simplified some of those features but still retained their essence. The style uses prominent arches, round towers or stone or brick construction. You can see this house style in churches and buildings on college campuses across the United States.
16. Greek Revival
Buildings from ancient Greece inspire Greek revival architecture. The style first arrived in Britain during the 1700s but didn't gain steam until the 19th century in the United States. As a new democracy, Americans wanted to pay tribute to the birthplace of democracy through architecture, which is why many government buildings use this style. The style features large columns, asymmetrical shapes, and a white facade.
17. Craftsman Style
There was a renewed interest in handcrafted art and design following the industrial revolution. During the Arts and Crafts movement, craftsman style homes were popularized in the early 20th century. These homes focus on materials and motifs that are inspired by nature. You'll commonly find naturally toned woodwork, geometric stained glass, and several built-ins.
The color palette of craftsman style homes tends to be earthy and includes forest green, rusty orange, and natural browns. Some of the common variations of the craftsman style include mission, bungalow, and Stickley. Craftsman homes are found across the country. The craftsman homes focus on simplicity to counter the ornate stylings of Victorian homes.
17. Pueblo Revival
Pueblo Revival houses have their roots in adobe houses built by Native Americans and Spanish colonial settlers in the Southwest. Pueblo Revival houses feature flat roofs, adobe or earth colored stucco walls with rounded edges, and exposed roof beams.
The Pueblo Revival hit its peak in the 1930s in Santa Fe, and these and Pueblo style elements are still popular in the Southwest. The Pueblo Revival style is also called Adobe or Santa Fe Style architecture.
18. Mid Century Modern Style
Mid-century modern designs are nothing new and have influenced interior design. Mid-century modern homes are designed to embrace minimalism and nature. They're also modeled to appeal to a futuristic or abstract concept.
Features that can make you identify mid-century modern homes include flat panes and clean lines, monochromatic brickwork, asymmetrical home layouts. Other features include nature inspired interior and interior level shifts between rooms.
19. Victorian Style
Victorian houses were built between 1837 and 1901 while Queen Victoria reigned in Britain. The features of the Victorian era include elaborate woodwork and trim, towers, turrets and dormer windows, steep gabled roofs and partial or full width porches. Victorian houses are all about ornamentation. Industrialization allowed these homes to be produced en masse and across a variety of architectural styles.
FAQs on Popular Types of Architectural House Styles
What are the features of a modern home?
A modern home typically has an open floor plan, large windows, and few decorative details. The exterior is often simple and sleek, with few protruding features.
What is the difference between a ranch style and a bungalow?
A ranch style home typically has one story and a long, horizontal shape. A bungalow typically has one or two stories and a more compact shape.
What is the difference between a Victorian home and a colonial home?
A Victorian home is often ornate and features many decorative details, such as turrets and gables. A colonial home is more simplistic, with a symmetrical shape and few decorative details.
Final Thought on Popular Types of Architectural House Styles
As you can see, house styles will continue to evolve with history, culture, and lifestyles influences. Choose the house style that fits your lifestyle, location, and personal style. There are so many different architectural house styles to choose from, so try to incorporate these house styles when building your house.