Buying the wrong size bed comforter can be a nightmare. Matching a comforter to your queen size bed can be tricky because some bedding manufacturers view double and queen comforters as being interchangeable while others don't.
You know that buying an oversized or undersized comforter is not what you want for yourself or your kids. Getting the right comforter is also difficult because the specifications offered by mattress and bedding manufacturers may not match up what you're looking for.
This guide will help you figure out what is the best bedding that fits your bedroom and budget. We also provide information on how to measure so that you can get an accurate measurement of your bed and its dimensions. Before that, let's try to differentiate a bed comforter from a duvet and a bed cover.
What is a Bed Comforter?
A bed comforter is a thick, quilted blanket usually filled with synthetic filler to keep you warm. It's quite similar to a duvet. The quilted element helps to prevent the fill from collecting to one side. Getting the right quality and size will also help you get perfect bedding for decorating your bedroom. Before purchasing a comforter, consider some ways to ensure you get the right-sized comforter for your bed.
What is a Duvet?
Many people use the word duvet and comforter interchangeably, but these two items are different. A comforter is made to be used with other bedding, while a duvet is meant to replace your top sheet and blanket. This is why duvets are thicker than an average comforter.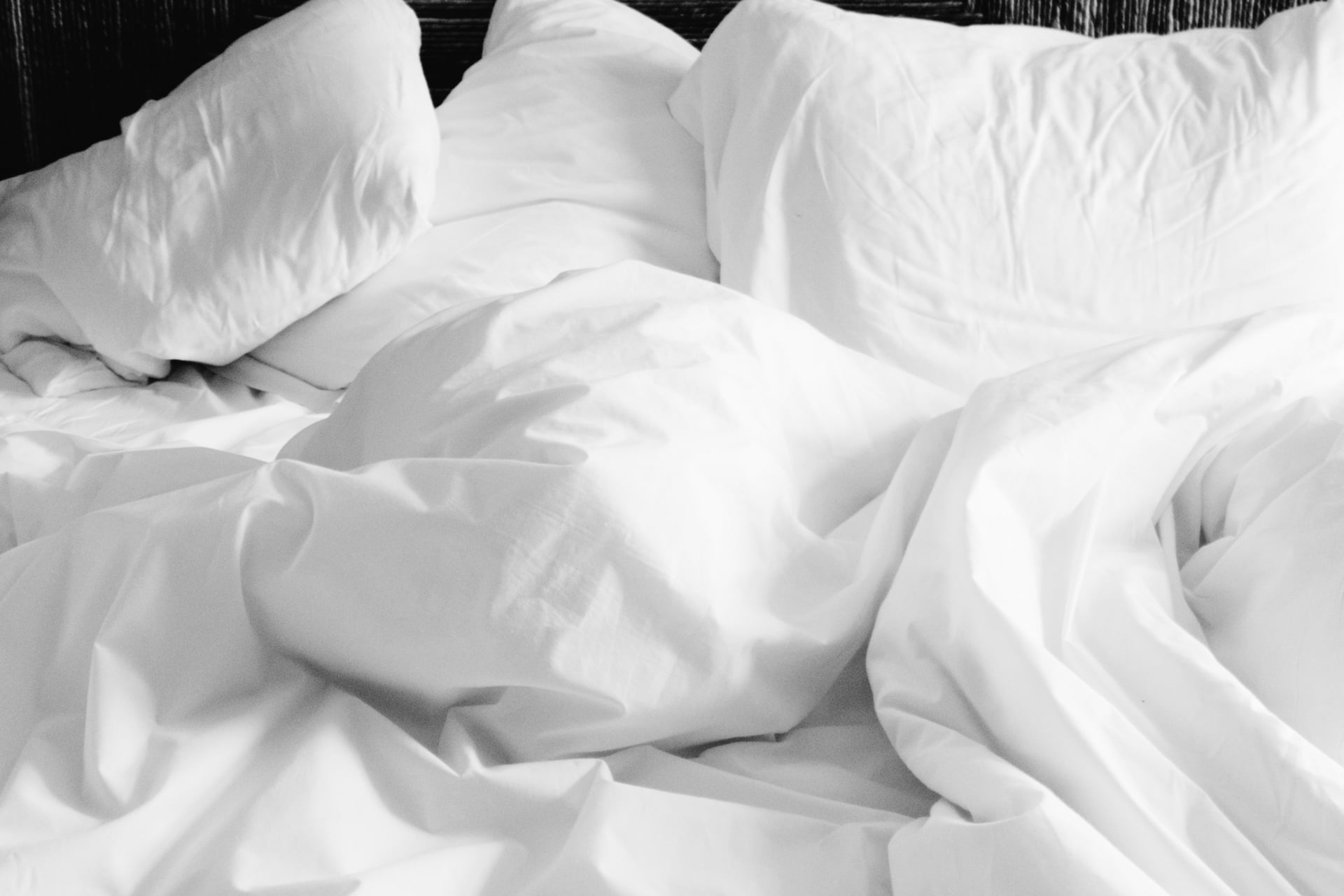 What is a Bed Cover?
A duvet cover and a comforter cover acts like a pillowcase. You slip it over the comforter for protection. Some duvet covers have a zipper, while others have a series of buttons.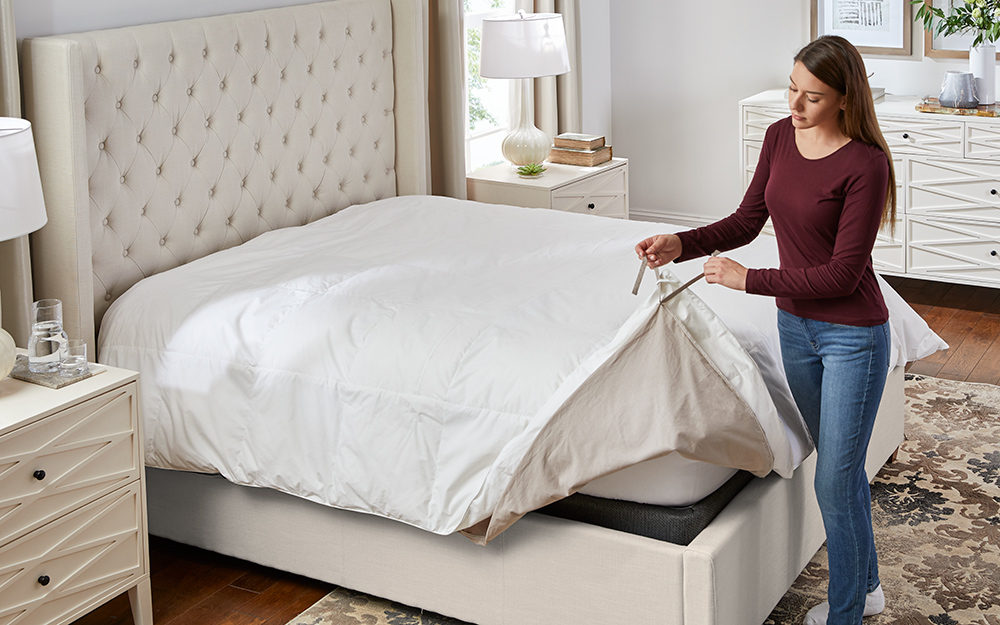 How to Know the Right Comforter Size
Check the Label
Manufacturers print comforter sizes on the labels. The length and width will be given in inches. Check the labels attached to the bedding and mattress size. The queen comforter size will range from 86 to 88 inches in width and 96 to 100 inches in width.
The twin bed size will range from 66 to 68 inches and 86 to 88 inches in length, while the twin XL ranges from 68 inches in width to 90 inches in length. California king bed size ranges from 107 inches to 110 inches in width and 96 to 98 inches in length.
On the other hand, the king size comforter or Easter king ranges from 102 inches in width and 86 to 88 inches in length. Full comforter ranges from 81 to 84 inches in width and 86 to 88 inches in length. As you can see, each label brand of bed comforter has its specific dimensions that are followed.
Add Width and Thickness
You can know the right width of your comforter by adding the thickness on each side. Opt for a king-size mattress that is 80 inches and 11 inches thick. You should buy a comforter that is 80 inches +11 inches, a total of 102 inches wide, for it to be a perfect size. The length can be similar to the length of the mattress because the comforter doesn't cover the whole bed.
Check the Stuffing
For a perfect stuffed comforter that will stay in place, check the number of ounces or grams it has. For example, down comforters are soft and tend to fluff up once placed on the bed. Some comforters are labeled as oversized, meaning that they are bigger than the average comforter size. Go for oversized comforters because they're typically wider and will allow you to cover mattresses with pillow tops.
Make Sure the Bed Size is Similar to that of Your Comforter
The size of the comforter should be similar to your bed size. If you have a king-size mattress, purchase a king-size duvet comforter for it to fit perfectly. Whether you have twin, full, or queen beds, make sure you buy those that fit your bed when shopping for your duvet comforters.
King bed comforter sizes are between 86 to 88 inches and 102 inches wide, while California king comforters are 96 to 98 inches long and 107 to 110 inches wide. California king mattresses are long and narrow compared to a standard king mattress.
Twin XL comforter sizes will be longer twin mattresses since twin XL mattresses are 5 inches shorter than twin XL mattresses. Therefore, you cannot use twin XL comforters with twin beds.
Measure Your Mattress
Before you go out to shop for your comforter, you need to measure your mattress. Be sure to buy a comforter that will fit your bed with proper coverage on all sides and at the top and bottom of the mattress. To ensure this, always buy oversized comforters rather than undersized ones. Mattress depth will help you determine how wide your comforter should be.
Comforters come in a variety of sizes, so it is important to know the dimensions of your bed before you purchase one. A standard king-size comforter is 76 inches wide and 80 inches long. A California king comforter is 72 inches wide and 84 inches Some brands may list the maximum mattress thickness a comforter will fit. So, check the label and the specifications if you're shopping online.
Get an Oversized Comforter
Some manufacturers are offering oversized queen and oversized king comforter sizes in addition to the standard sizes, thanks to the popularity of deeper pillow-top mattresses. These comforters offer more width for their length. For example, queen comforters are about 98 inches wide, while king comforters are 115 inches wide.
This can be a good option if you're looking for a wide comforter but do not want to jump up to the next standard size. It's okay for the comforter to be slightly oversized, so it hangs below the bottom of the mattress. You can cover the space between the bottom of the mattress and the floor with a bed skirt or ruffle. This will make it more pleasing for the comforter to overlap the bed skirt to fall short.
Consider Bed Frame Height
When selecting a comforter size, also consider the height of your bed frame. If you have a low-profile bed frame or platform bed, you may want to choose a comforter that is one size smaller than what you would typically select. This will help to avoid the comforter from appearing too bulky and overwhelming on the bed.
If you have a very tall or short-bed frame, make sure you consider this while measuring your mattress and choosing the right comforter size. Extra-high beds require wider comforters, or they may fall too short on the sides. If you have shorter frames, you may find your comforter is far too long and drops onto the floor.
Drape Length
Your comforter might be the right size, but if it hangs too low onto the floor, it will look like an old-fashioned bedspread. Therefore, make sure you consider how much drape you want when shopping for your new comforter. Most people prefer to have their comforters fall between six to nine inches above the floor.
FAQs about Bed Comfort Sizes and Dimensions
Are full and queen comforters the same?
Many manufacturers put full and queen sizes together as one size of two. However, this shouldn't be the case because a full or queen-sized comforter may be too small for a queen-size mattress and too big for a full bed. Opt for a comforter that's labeled queen size or full size to achieve a better fit.
Is an oversized comforter better?
Yes, it's better because it can fit any bed. Oversized comforters are not just a great comfort option; they're also a great and stylish way of keeping the area under your bed out of sight.
Final Thought about Bed Comforter Sizes and Dimensions
Perfect-sized bedding will make your bed look more pleasing and comfortable for you. Make sure you do your research and purchase a comforter that fits your bed so you can enjoy getting into your bed each day. And, as the best comforter will last a long time, you should pay attention not only to the price but also to quality and durability if you want it to stand up well over the years. Also, learn how to wash a comforter so it serves you better and longer.