You want to make sure that your new carpet will last for years, but you're not sure which type is best. All carpets are not created equal. Some carpets are designed for high traffic areas, while others are better suited for more delicate rooms. And some carpets just can't handle the wear and tear of everyday life.
Berber carpeting is the perfect option for those who want a durable and low-maintenance carpet. With so many different styles and colors to choose from, you're sure to find the perfect Berber carpet for your home. So if you're looking for the best soft surface solutions, it's worth exploring the basics of Berber carpeting. Read on!
What Is Berber Carpeting?
The term Berber refers to the carpet that's overall light in color with flecks of darker colors, usually brown or gray, and woven with a distinctive loop pile that attaches to the backing and remains uncut. It's inspired by the weaving style of the Berber people of North Africa.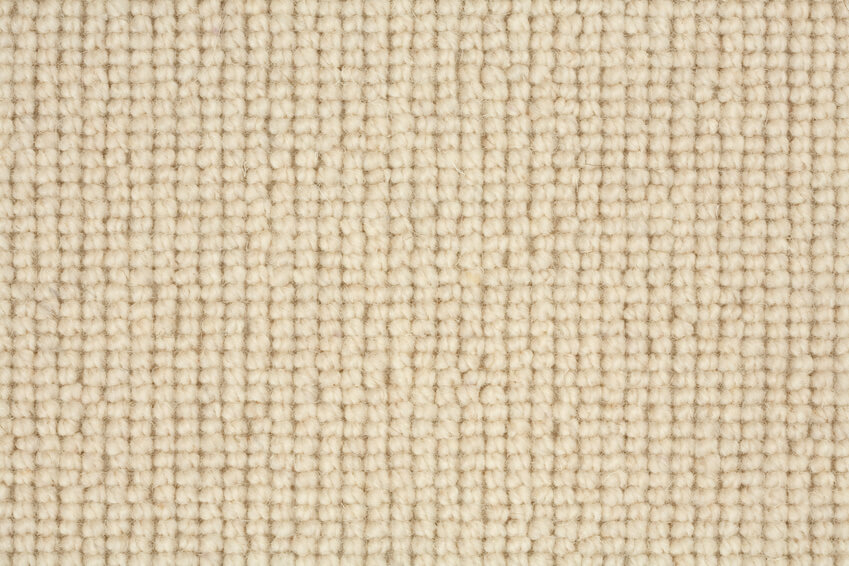 Typically, Berber is found most often in loop styles of carpeting. As looped styles became more popular, the color choices became more varied. So instead of being offered only in multi colored flecks, the looped carpet came to be available in solid colors as well.
Understanding Types of Carpet Fiber When Buying
Berber carpet is produced in several fibers, each with its own unique qualities. If you're wondering how to buy a carpet, these qualities are some of the things to look for. The most common fibers used are olefin and nylon.
Olefin Fiber
Olefin is a synthetic polypropylene material. Despite being the cheapest fiber, it's made using petrochemicals and is considered the least sustainable option for carpet fiber. Olefin is generally strong, colorfast, and stain resistant, making it a popular choice for Berber carpet.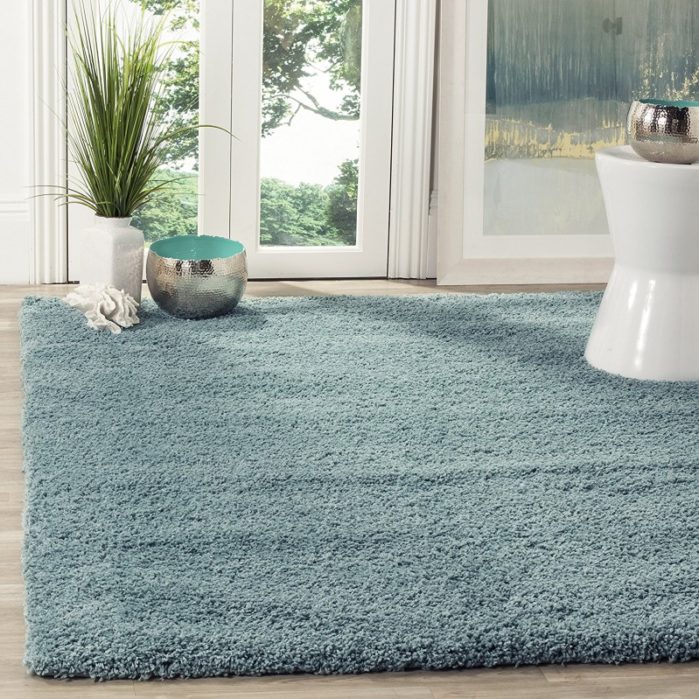 Nylon Fiber
Nylon fiber is also synthetic and has many of the same properties as Olefin, such as durability and stain resistance. Nylon tends to hold up well under daily use and may become and may become much less dingy than its Olefin counterparts. In addition, nylon 6 is recyclable and can be made into new raw material for use in carpets. Nylon fiber is a good choice for price, durability, and sustainability.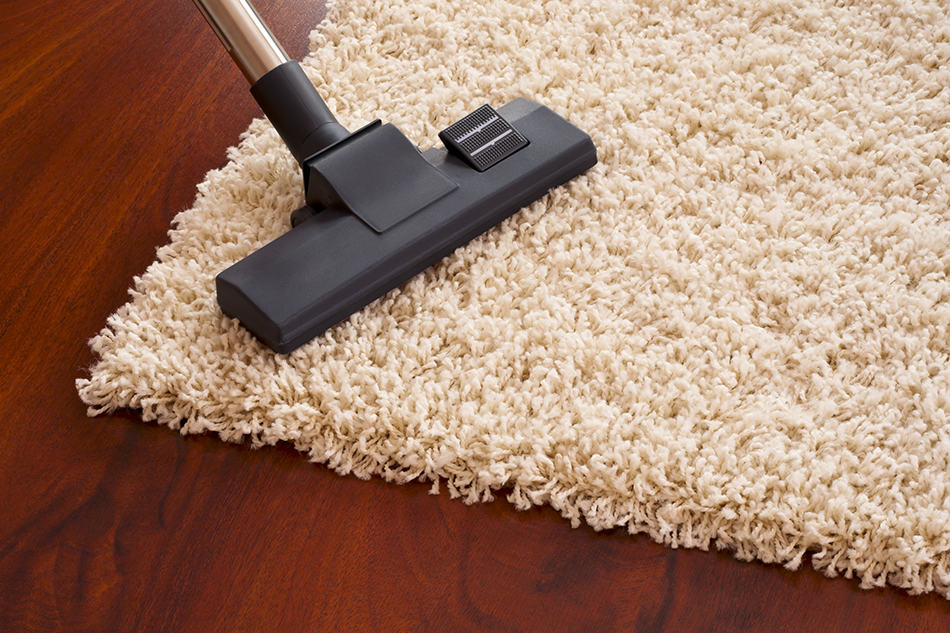 Wool Carpet
The original Berber carpets from Morocco were made of natural fibers, such as wool. Wool fiber is perhaps the most luxurious and sustainable of all carpet fibers. Wool is the costliest carpet fiber in terms of price, but it's a long-term investment. Wool is a renewable resource and naturally biodegradable, thus leaving a light footprint on the planet.
For your carpet, wool is highly durable, yet retains a soft and flexible feel. It's also naturally fire resistant and insulating, making it a great option for carpet, especially the Berber carpet.
Pros of Berber carpeting
Construction
Whereas cut pile carpets, friezes, Saxony carpets, shag carpet, and cable carpets can be difficult to keep clean in an active home, Berber carpets can be a great fit. Berber carpets are looped carpets, meaning the actual carpet fibers are formed in short, thick loops that weave back and forth to create a tight construction.
Low profile level loop pile carpets and multi level loop pile carpets are excellent for low maintenance carpets to support high traffic areas. Available in nylon, wool, polyester fibers, Berber carpeting often features multi colored flecks from a neutral palette which can help disguise wear and tear better than other carpet types.
Performance
Berber carpets offer outstanding durability, stain resistance, and wear resistance, thanks to the low profile construction. Even when exposed to heavy traffic, Berber carpeting offers resiliency, won't get torn off, and will not broadcast footprints as much as other residential carpet types.
While many carpets can provide a suitable level of stain resistance, Berber carpeting can provide spill resistance and are less quick to absorb spills, liquids, and pet accidents. It also aids in the cleanup of dirt, mud, and winter debris. For pets, it's important to keep pet nails and claws trimmed to prevent snagging on the carpet loops and prevent teething on the loops from younger dogs and scratching from cats of all ages.
If properly maintained and cared for, Berber carpeting can last in the average home for up to 20 years without needing to be replaced. If you're looking for the best carpet for the basement, then Berber carpeting is a great option.
Durability
This durable nature of Berber carpeting allows for easy cleaning and extended wear. It resists soil, staining, abrasion, fading, crushing, and matting, reducing the number of times you have to replace it throughout your home. Known for its durability and style, the textured loop pile of Berber carpets is both attractive and functional.
Dirt and stains are easily hidden on the multi colored fibers. The original Berber carpets of Morocco were used in rural households for rugged everyday use, and this weaving tradition is still evident in the modern Western Berber carpets of today.
Affordability
Although they vary among different Berber carpets due to the number of options available, Berber carpeting is one of the most affordable types in the market. Like any type of carpeting, the quality of the fiber used by the manufacturer will go a long way towards the longevity of its performance and appearance.
A neutral nylon Berber carpet is a solid, affordable investment that will give the home quality performance and style. Wool fiber will cost more per square foot but feel incredibly soft underfoot. For the ultimate stain resistance in an active, opt for Olefin fiber. Prices for Berber carpeting will also depend on the pattern, color flecks, and details that go into the respective designs.
Cleaning and Maintenance
Berber is fairly easy to maintain with regular vacuuming. You need to learn how to clean carpet with specific cleaning instructions that should be followed for the different kinds of fiber, but overall, vacuuming weekly will keep its appearance fresh and well-groomed. While dust and particles can get stuck in the carpets dense loops, a regular cleaning schedule will minimize ground in dirt.
In high traffic areas, Berber carpets require daily vacuuming. In the case of stains and spills, try to treat the area as quickly as possible with a homemade water or soap solution or with a gentle carpet cleaner. It's also good to give your Berber carpet styles a professional cleaning once every 12-18 months.
Availability
Berber carpets are available in many dealers and major carpet retailers. The popularity of Berber carpets means you can purchase them from several major national retailers, including DIY outlets Home Depot and Lowe's, as well as national carpet retailers like Carpet One and Empire today.
Potential Cons
Softness
Berber carpet is not as soft as a cut pile carpet on your feet. Some Berbers, especially those made from Olefin, can even be rough.
Berber and Pets
The biggest problem many people have with Berber is whether the pet's claws will damage the carpet or whether the carpet will hurt the pet by catching its claws. It's highly improbable that an animal running across the carpet will snag its claws in a loop.
However, if you have a cat that loves to sharpen its claws, it may find the Berber appealing, and this may cause some damage by repeatedly kneading the carpet.
FAQs on Berber Carpet Basics
Does Berber carpet need underlay?
Although there are some exceptions, most Berber carpets do not need an underlay. This is because Berber carpet fibers tend to latch onto each other, and they don't require a cushioning layer or moisture barrier underneath them.
What's the best vacuum for my Berber carpet?
The best choice will be a vacuum with adjustable height and a rotating brush to loosen and remove dirt and debris. This will ensure the best possible clean for your Berber carpet.
What is the difference between Berber and loop carpet?
Berber is a common type of loop pile carpet with a chunky weave and is famous for its flecks of colors.
Final Verdict on Berber Carpet Basics
As you can see, Berber carpets are accessible, affordable, and easy to maintain, making them a solid choice for your flooring needs. Next time you think of your carpet option, consider investing in this carpeting type, and you'll love the returns.