Organizing your refrigerator and realizing you're out of water? This is the best time to explore the various alkaline water brands out there! Alkaline water has become a popular beverage over the past few years but what exactly is this water? How is it any different from the water in your inflatable hot tub or regular drinking water? Here are the alkaline water brands you should purchase from and why.
What is Alkaline Water Anyways?
Alkaline water has a much higher pH level than your typical bottled water which has a pH of 7. While there is water that is naturally alkaline when the natural minerals are picked up over time, many consumers drink alkaline water that has been processed. Homeowners may process tap water with reverse osmosis and then use an alkaline ionizer or make sure that water is vapor distilled before adding alkaline minerals.
The Health Benefits
Whether you're purchasing bottled alkaline water or using reverse osmosis, the alkaline that you consume from your favorite alkaline bottled water brand may be just as beneficial as consuming a potassium bicarbonate supplement.
Though there is more research to be done, many claim that when you drink alkaline water, you partake in the following benefits:
Help with acid reflux: drinking alkaline water has been shown to help soothe acid reflux because of its high pH level.
Increase weight loss: when you drink alkaline water, some say that it increases your metabolism which can lead to weight loss.
Reduce high blood pressure and sugar: the alkaline minerals found in this type of water reduce the thickness, stickiness, and viscosity of blood after exercise.
Keep you hydrated: drinking alkaline spring water or those found in plastic bottles positively affects hydration after anaerobic exercise.
Fight cancer: alkaline waters are believed to help slow down or fight cancer because they can balance the body's pH level.
Positively affect bone health: another one of the health benefits of drinking alkaline water includes improving bone health due it its composition of potassium bicarbonate.
Comparing the Best Alkaline Water Brands: What to Look For
If you've decided to take advantage of the health benefits that drinking alkaline pH water can offer, here are the best alkaline water brands to look into.
Best Alkaline Water Brands
Bai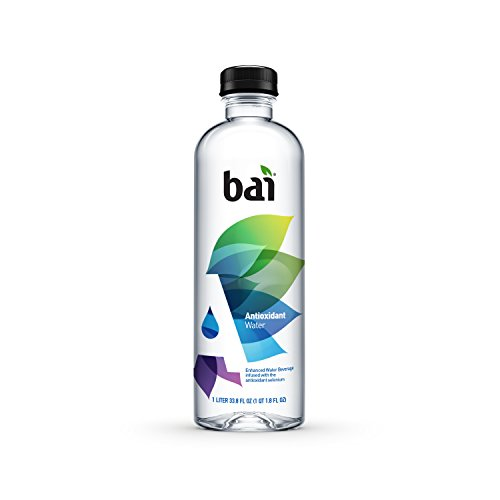 Bai antioxidant alkaline water produces naturally occurring minerals in alkaline water brands via reverse osmosis. With a pH level of 7.5, Bai antioxidant water has a smooth taste that is definitely different from your tap water. Aside from the health benefits that drinking alkaline water offers, Bai alkaline water is non-GMO, plant-based, kosher, gluten-free, and comes in BPA free bottles.
Pros
Has electrolytes
BPA free
Organic ingredients
Cons
Not the most refreshing taste
BodyArmor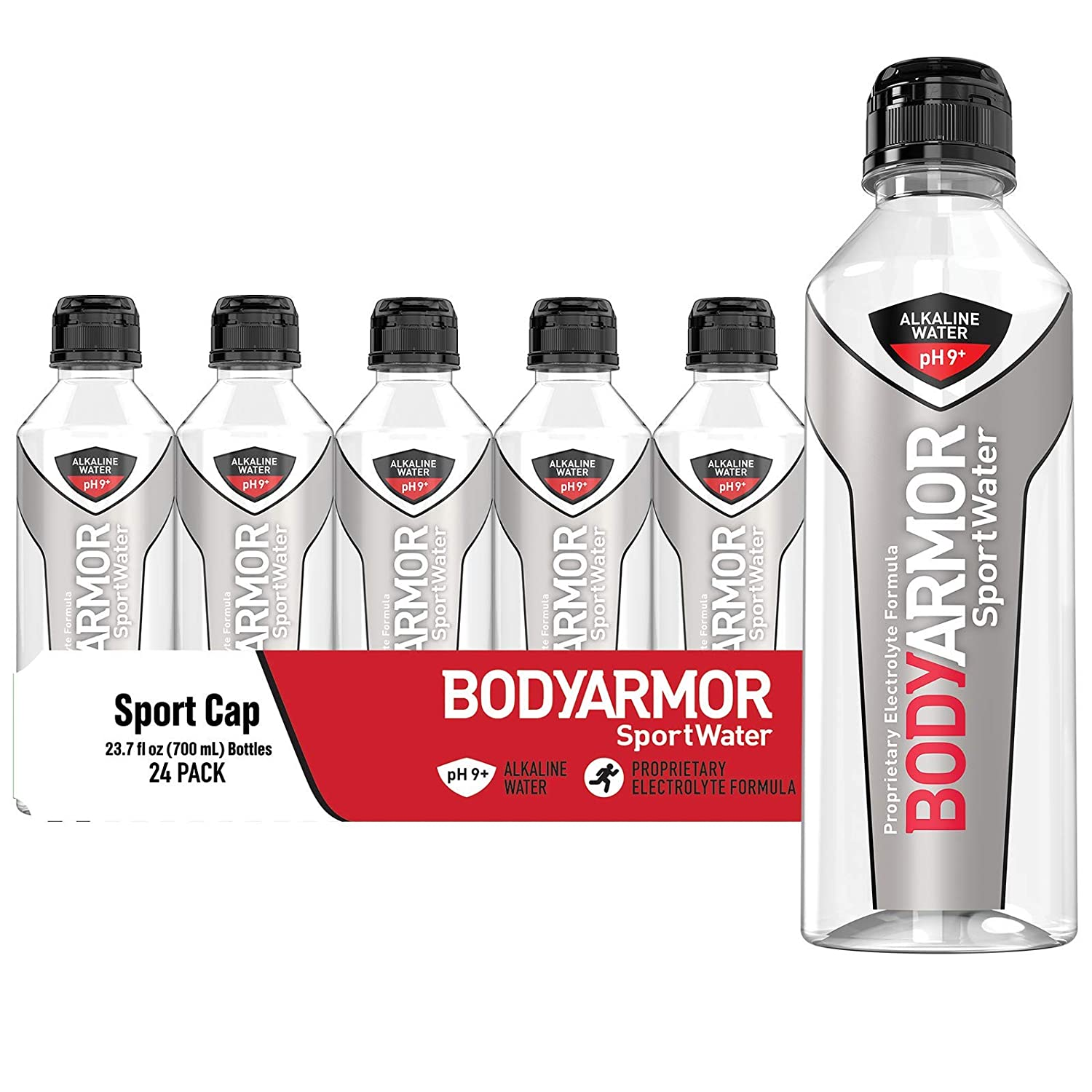 Like other alkaline water brands, BodyArmor sportwater alkaline water is endorsed by various athletes and celebrities. Drinking alkaline water has never been easier with this naturally flavored option with a pH level of 9. العاب مجانية عبر الانترنت Again, with reverse osmosis, BodyArmor processes water and not only adds the alkaline minerals that you're looking for but adds electrolytes, coconut water, and other vitamins.
Pros
Has electrolytes
Comes in BPA free bottles
High pH level
Has calcium chloride and magnesium chloride
Cons
Not sealed well
Can be expensive compared to other popular bottled water brands
Evamor

This water is naturally alkaline and is filtered underground and captured straight from the source. This naturally alkaline water has a pH level of 8.8 to 9.1 and is not vapor distilled or purified in any way.
Pros
Naturally alkaline like alkaline spring water
No added magnesium sulfate or other additives
Comes in BPA free bottles
Cons
Not purified
Natural pH means it has a strong taste compared to regular drinking water
CORE Hydration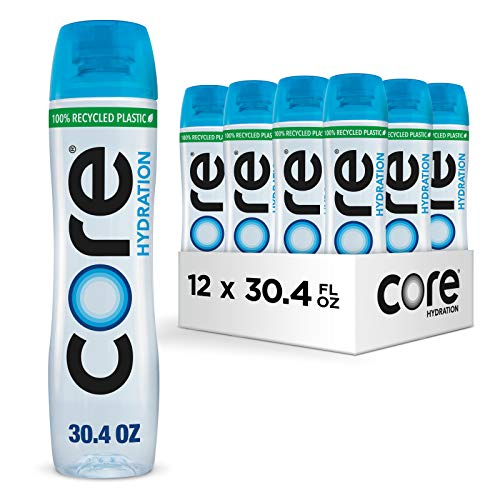 Compared to your tap water or go-to drinking water, CORE hydration water has an extremely crisp taste due to its intense purification process. Compared to other drinking alkaline water, CORE hydration has a pH level of only 7.4. This slightly alkaline water brand guarantees that you will still benefit from the minerals and electrolytes.
Pros
Comes in BPA free and recycled plastic bottles
Similar to the natural pH of your body
Cons
Icelandic Glacial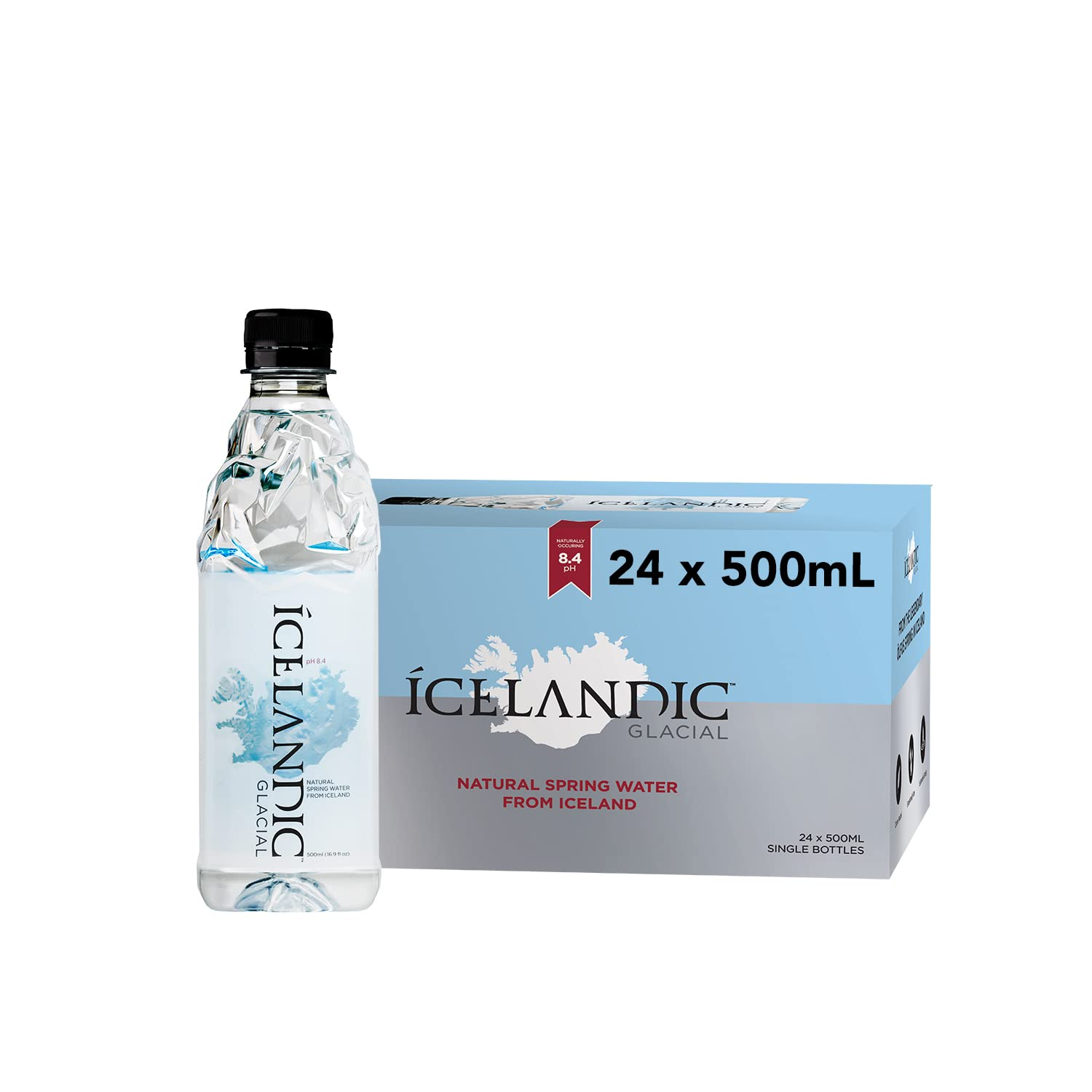 Icelandic glacial water is one of the best alkaline water brands to buy from if you are looking for a company that offers alkaline spring water. This water is naturally alkaline (pH level of 8. رهان اون لاين 4) and has a refreshing taste with both its alkaline water and other beverages.
Pros
Comes in BPA free and recyclable water bottles
Very sustainable and carbon neutral
No reverse osmosis or other processing
Cons
Can contain traces of fluoride
Low in minerals compared to other naturally alkaline water
Essentia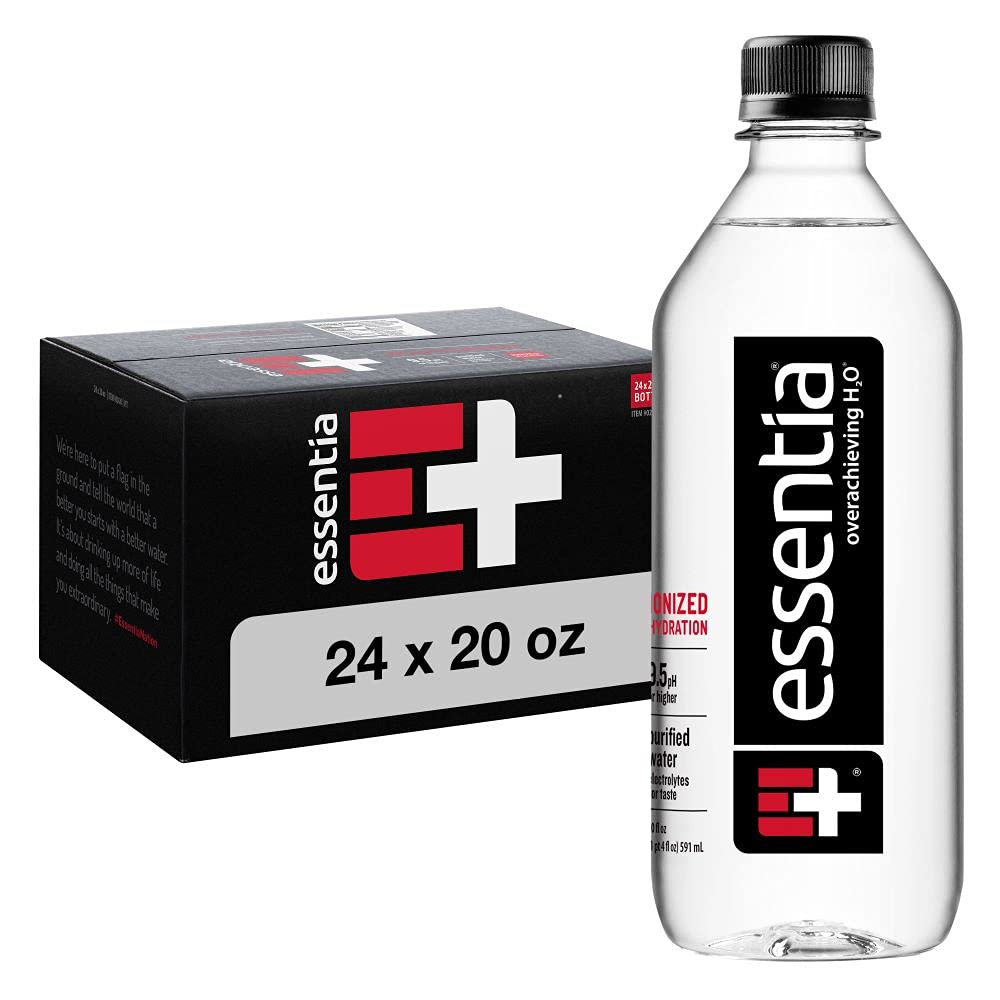 Essentia water comes in two variations, an electrolyte-infusion and an ionized alkaline water variant. With a PH of 9.5, Essentia alkaline water tastes clean and smooth. In order to achieve this pure alkaline water, Essentia utilizes reverse osmosis, microfiltration, and UV purification.
Pros
Uses various processes to produce famed alkaline water
Great for sports
Cons
Can spill
Caps are difficult to replace
LIFEWTR

If you're new to the alkaline water game, this is one of the best alkaline water brands to start off with. LIFEWTR comes in an aesthetic bottle and tastes a little different from your typical alkaline spring water due to the magnesium sulfate and potassium bicarbonate that are added.
Pros
Affordable compared to other alkaline waters
Produced by one of the best alkaline water brands
Cons
Not the most alkaline drinking water on the market
Water sources are municipal
Alkaline88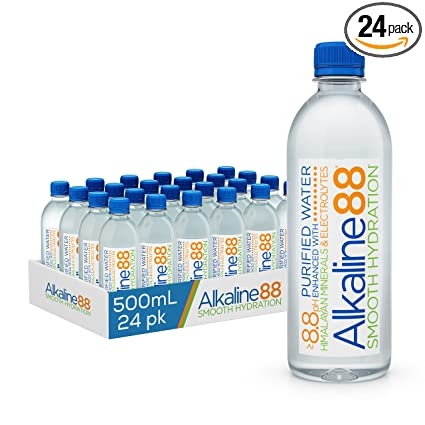 Another affordable brand from which you can get great alkaline water is Alkaline88. Known for its alkaline waters of 8.8 on the pH scale, this option is enhanced with minerals, Himalayan sea salt, and electrolytes. You can easily purchase alkaline water in a gallon.
Pros
Available in gallon bottles
Comes in BPA free bottles
One of the best alkaline water brands for those on a budget
Has Himalayan sea salt
Cons
Can have a lingering plastic taste
Waiakea Hawaiian Volcanic Water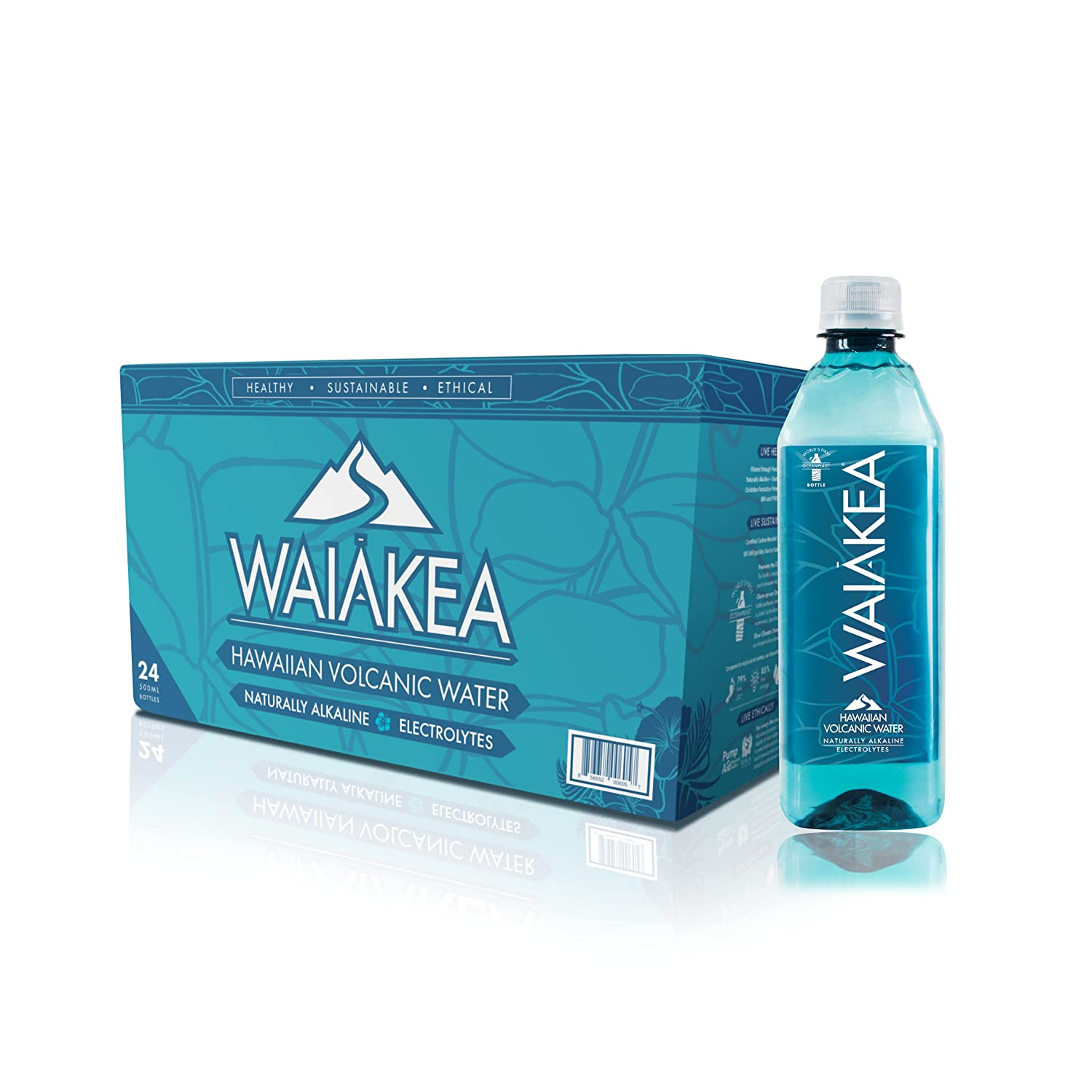 This may not be the most alkaline waters out there but it is enhanced with electrolytes and minerals. Waiakea is certified carbon neutral but its water is far from the natural spring or smooth taste other brands offer. Alkaline water enthusiasts have also found the floating water particles to be a bother.
Pros
Comes in recycled bottles
Waiakea donates clean water for every purchase
Has minerals and electrolytes
Cons
Municipal water source
pH level of 8.2
Has a metallic taste
JUST Water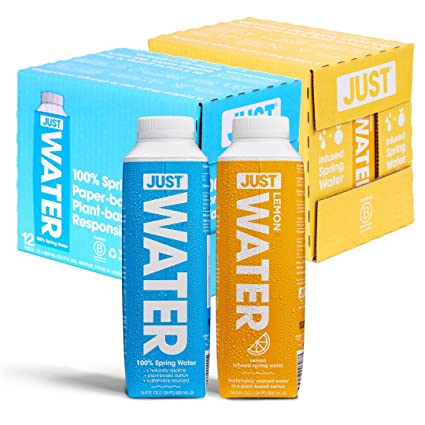 This naturally alkaline water is not only sustainable and environmentally-friendly, but has a refreshing taste. Sourced from a natural spring, this is one of the best alkaline waters on the market with a natural pH level of 8. When you make a purchase from JUST Water, you are supporting a Certified B Corp.
Pros
Naturally alkaline
The bottle is made out of renewable materials (88%)
Cons
Hyped up because of celebrities
A more expensive alkaline water
Flow Spring Water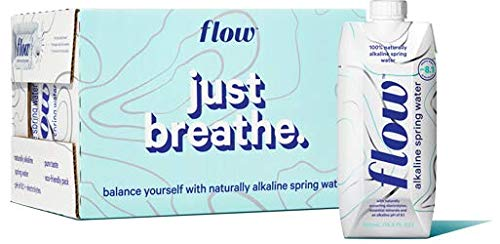 Flow alkaline spring water comes in various flavors which is great for those looking for a twist. Whether you get the plain alkaline water or purchase the blackberry hibiscus flavor, you'll get all of the minerals and electrolytes this brand has to offer. Aside from its fresh taste, Flow alkaline spring water is non-GMO free.
Pros
Is naturally alkaline
Packaging is eco-friendly
Has different flavors
Cons
This alkaline water is untreated
Bottled water but the packaging is opaque
AQUAHydrate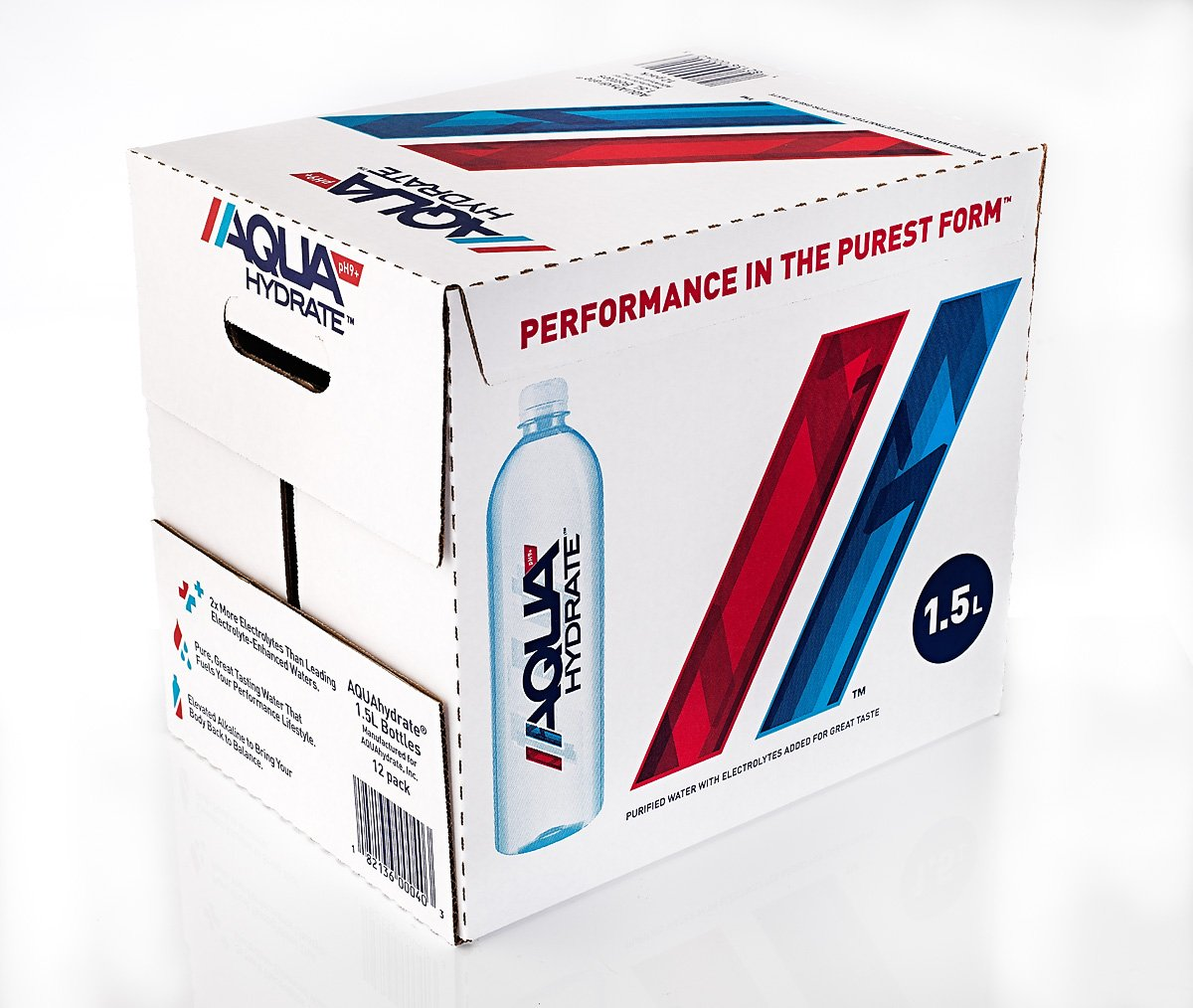 This is one of the best alkaline water brands that offer water that has PH of 9 due to its advanced electrolysis technology. This alkaline water is a sportsman's favorite due to its 72 or so minerals. However, the taste and texture are not as smooth as water from a natural spring because of these additives.
Pros
Has various minerals
Enhanced with minerals and electrolytes
UV filtration is eco-friendly
No sugar or extra calories
Cons
Is a thick alkaline water
Can become salty
Smartwater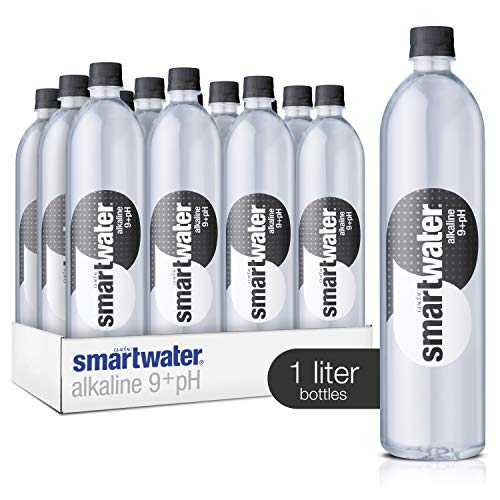 Another alkaline water choice for those looking for an option with a PH of 9. Smartwater alkaline water is pure, and has electrolytes, but still has a fresh taste. This alkaline water brand processes its water with a sustainable vaporization method.
Pros
Vapor distilled in an eco-friendly manner
Tastes pure and fresh
Is free from common allergens
Cons
Has fluoride
Can be a more expensive alkaline water choice