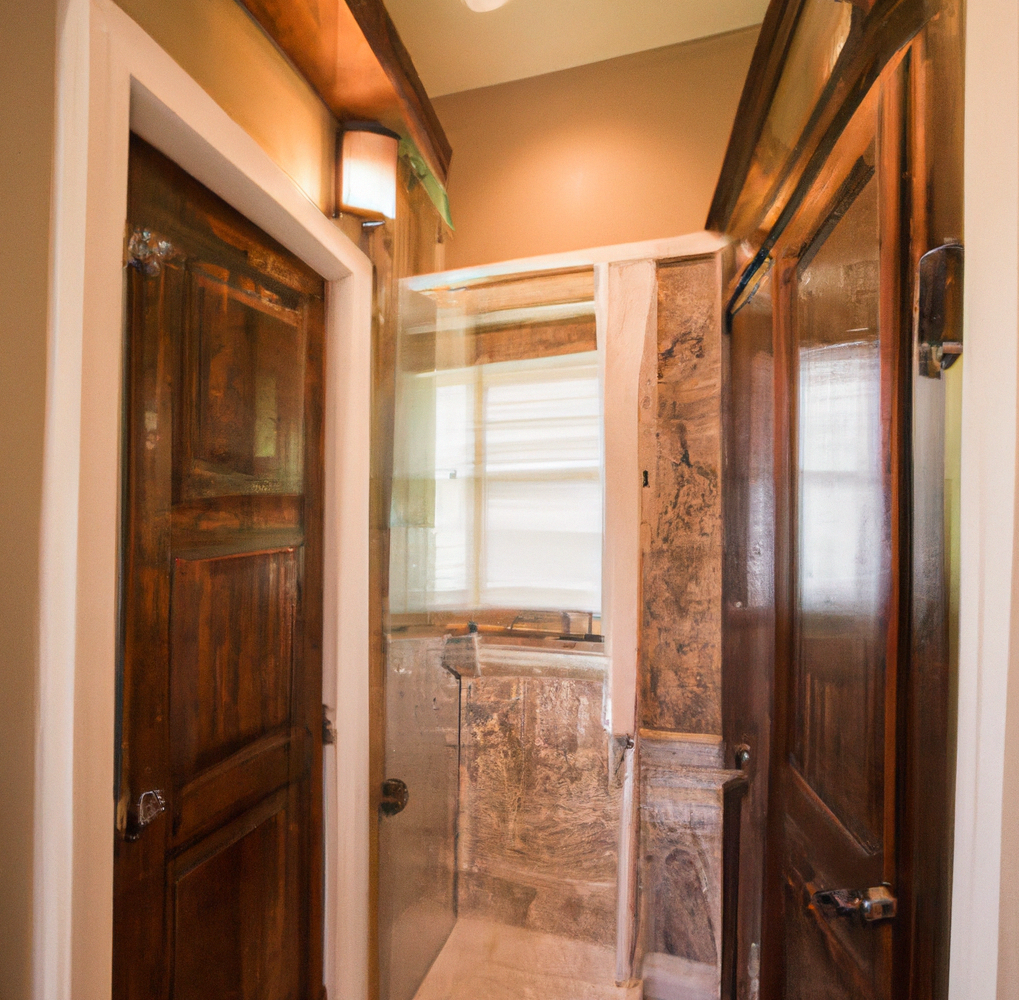 Bathroom doors are the first look into your bathroom and can set the tone for the interior of your space. Here's how to choose the best bathroom doors!
Choose a Material for Your Bathroom Door
Before getting into the other details of your bathroom doors, it's best to start off with choosing a material. The most popular bathroom doors are usually:
Wooden Bathroom Doors
Having a wooden bathroom door in your master bathroom is a great way to add warmth if you're choosing a natural color. Of course, wooden doors and their rich wood grain pattern can be painted and treated to match a certain interior.
Steel Bathroom Doors
Steel doors may not be the most intricate choice but it is a very duable material. Having steel bathroom doors is great because of the moisture of your space as well.
Glass Bathroom Doors
Whether you choose frosted glass doors or glass panel bathroom doors, this material is very aesthetic. You can look for contemporary bathroom door designs that are made out of glass or choose this material for an airy and spacious look. You may be looking for the perfect wooden bifold door for your small bathroom or a specific type of stained glass panel that is perfect with your backsplash
Plastic Bathroom Doors
Having a plastic bathroom door may not have been your first choice but this material is affordable, low-maintenance, and water-resistant.
Narrow Down a Type
The different types of bathroom doors you can choose from include:
Sliding Doors
Sliding doors are a fun way to save floor space. Not only is this a great choice for interior doors, but a sliding bathroom door in the master bathroom can be customized to your liking. Choose a classic white door for your small bathroom or space-saving doors that are a specific pattern.
Panel Doors
Even the most traditional door can be transformed with today's modern door materials. Choosing panel bathroom doors are a practical choice because they are moisture-resistant and durable. Of course, you can choose a vibrant blue or muted pattern for this type of bathroom door.
Barn Doors
Sliding barn doors are always fun but the traditional hinged bathroom door is also a great choice. You can put a sliding barn door in the master bedroom to really show off the beauty of the solid wood doors. Learn about the basics of the barn-style bathroom door and look for one for your space. Houses these days have small bathrooms. Small barn door for bathroom is also an excellent option.
Glass Panel Doors
Another popular bathroom door is frosted glass panel doors. With frosted glass, you have privacy but the glass panels give your bathroom a sense of elegance. Frosted glass panels are modern, easy to clean, and a great choice for a bathroom door.
Flush Doors
Flush bathroom doors look like your typical wooden door but can be a more affordable alternative. These bathroom doors have a wooden frame and can be hollow-core bathroom doors. Flush doors are simple but aesthetic and can take on extreme temperatures – both hot and cold.
Stained Glass Doors
Stained glass bathroom doors are a unique type of door filled with personality. Give your bathroom doors a little extra color with stained glass.
French Doors
French doors are a wonderful addition to any home end exudes luxury. Opt for a light brown painted wooden door with beautiful handles if you're leaning towards French bathroom doors.
Pocket Doors
Installing a pocket door is one of the best ways to save space. Pocket doors are designed to "disappear" into the wall and take up as much space as a folding bathroom door.
Look at Your Overall Bathroom Decor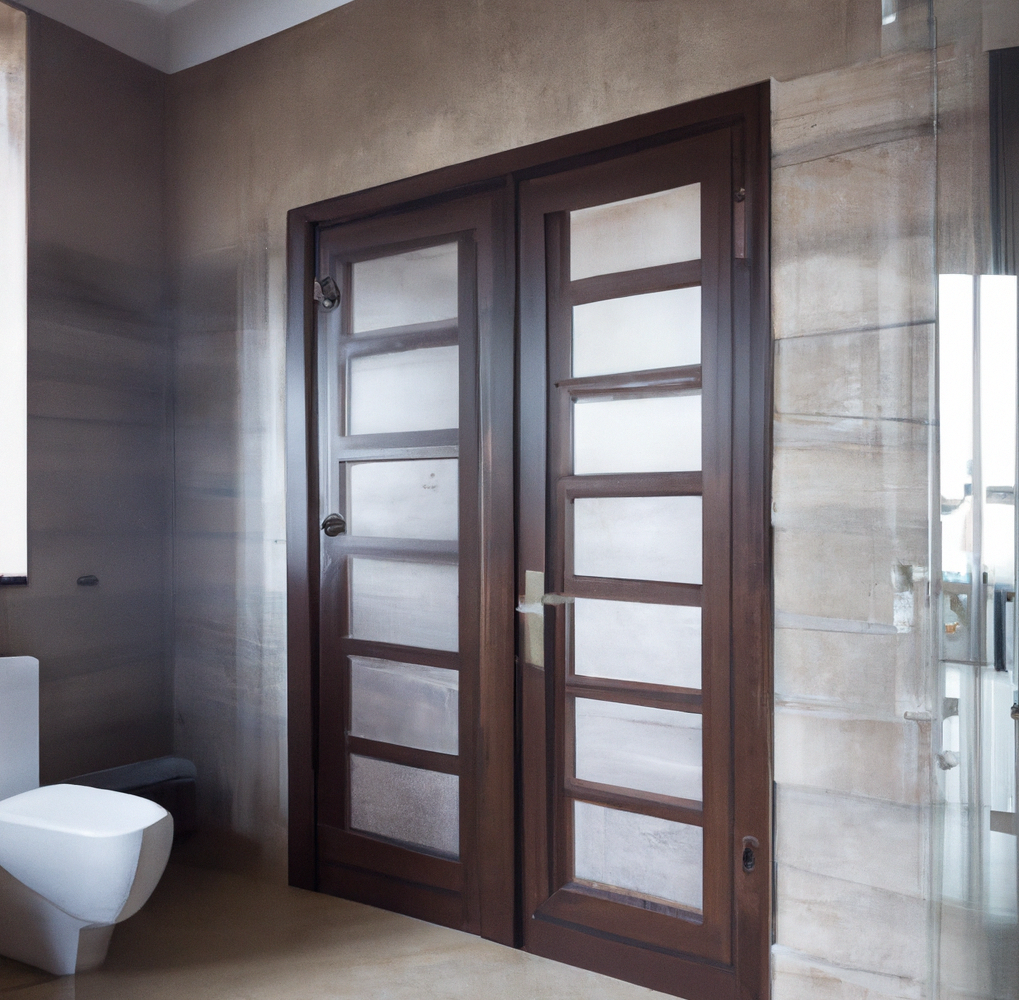 After narrowing down what you want your bathroom door to be made out of and what style it will be, think about how it fits into your bathroom.
Your bathroom door can either complement the design elements in your beautiful bathroom already or be completely different so that your space really stands out. If you already have a bathroom door but want to switch it up a little but, you can choose to change up the hardware, install a stained glass panel, or paint it a new color. There are so many places where you can look for different bathroom door design ideas, you just have to know what you're looking for.