If you're one of the people who prefer winding off a busy day in a sauna, then you need to have one at home. Yes, Hot tubs are relaxing too but Saunas provide you with the chance to relax and enjoy yourself after a busy day in the office, biking, or skiing on a chilly day. Coming back to that hot and dry sweat is all you need for an almost heaven feeling. These are a great investment as saunas can also help you burn calories and keep you fit, fresh, and rejuvenated.
If you're looking to create that kind of luxury at home that not even a hot tub can match, then you're welcome to this guide on building a DIY sauna at home. Here are some important tips to help you build a sauna that provides an almost heaven feeling.
How to Build a Sauna
Renovating your home or looking to put up a new project in the backyard next to your portable bathtub? Perhaps an outdoor sauna has crossed your mind but you don't know where to start. Here's our guide to saunas!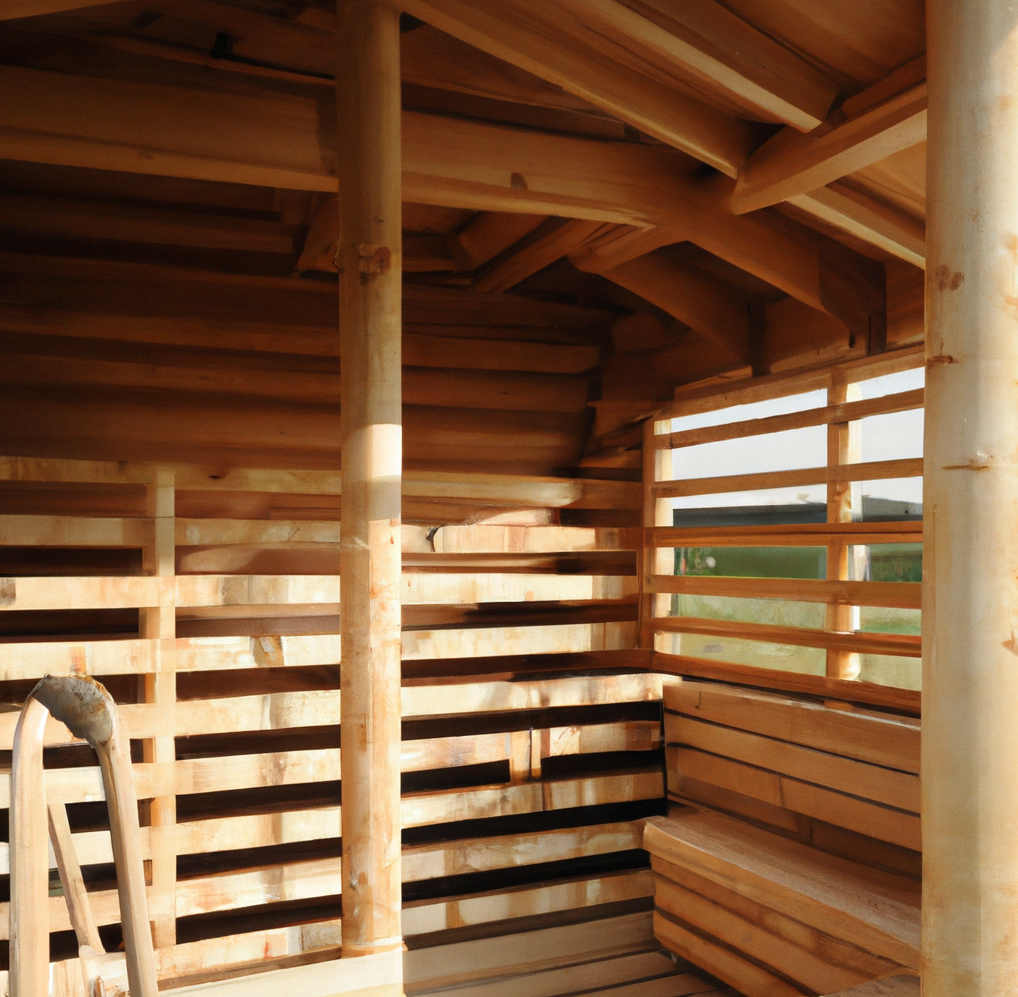 Do You Want or Need Your Own Sauna?
The traditional Finnish sauna is found all over not just the country, but its variations span the globe. Maybe you've been looking into the different saunas that the North American Sauna Society is offering or want to put together your very own custom sauna. Whether you're interested in an outdoor or indoor sauna, here's what you need to know about this popular steam room.
What is a Sauna?
A sauna room or building is an enclosed space that is heated up between temperatures of 150°F (65.5°C) to 195°F (90.5°C.) Your overall experience will depend on what type of sauna you have. For example, infrared saunas are a more modern option as the infrared heaters reach high temperatures quickly while others prefer a more traditional sauna session and will opt for one that works similar to a wood-burning stove.
Indoor or Outdoor Sauna
A freestanding sauna, indoor sauna, or home sauna, is usually found in an unused basement space, spare room, or home gym. Having a sauna indoors means that you can make use of areas that you've always wanted to do something else with as a DIY project. Compared to a backyard sauna, you have more privacy and easy access.
However, an outdoor sauna has its benefits as well. Whether you're putting together a DIY sauna or one from scratch, outdoor saunas generally give you more freedom. Compared to their indoor counterpart, electric and gas saunas can thrive outdoors in a bunch of different sizes. The only con of an outdoor sauna is that if you'd want to enjoy your spa-like experience, you may have to make your way through the rain or snow to get to the sauna door. Moving forward, we focus on building an outdoor sauna.
Kit or DIY Your Own Outdoor Sauna
After having decided that yes, an outdoor sauna is indeed what you're looking for, thinking about all of the steps you need to take to build your own sauna will depend on whether you are making one from scratch or utilizing a sauna kit. A DIY sauna that comes in a kit differs in shape or design rather than how these steam rooms are heated. DIY sauna kits will have your sauna heater, door, benches, and a certain range of building materials.
However, if you make an outdoor sauna from scratch, everything from the concrete foundation to the natural Canadian hemlock wood finish is up to you. If you want your sauna heater a certain size and the sauna stove a certain material, you have no restrictions. Sauna building, from scratch, can be more expensive if you have a custom sauna door and double-paned glass. It can also get tricky if you have no experience or deep knowledge of the parts of an infrared sauna in the hot room and constantly take apart your sauna to work on it again. So, DIY sauna kits are great for all homeowners while building one from scratch requires a little more work and expertise.
How to Build Sauna: Outdoor Saunas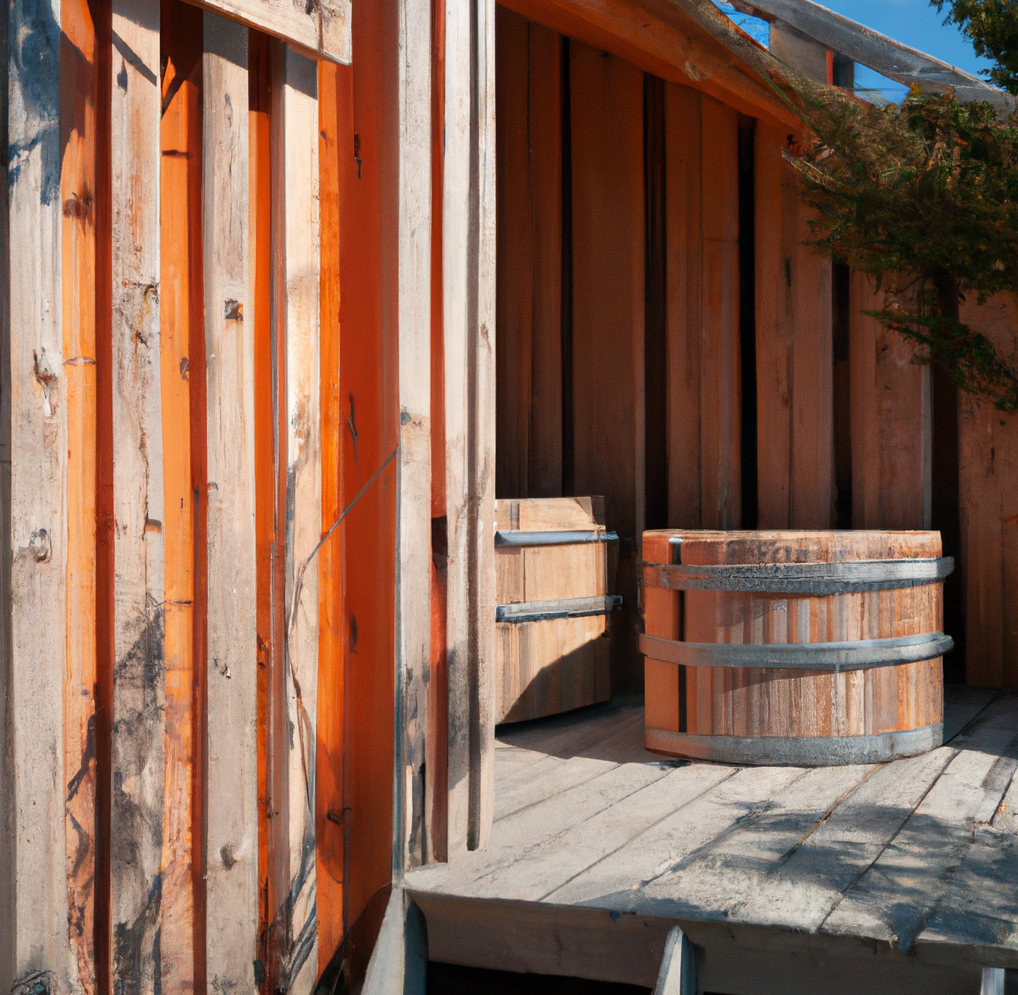 In order to build your own outdoor sauna, there are a few variables you need to take into consideration:
Location
Making sure you have enough room for your traditional, dry, or infrared sauna will make or break your sauna experience. Think about whether you want an insulated shed with plenty of sauna benches and wood-burning stoves to keep the vapor barrier at a certain heat. Think about where the outdoor sauna is easy to get to and if it will have a view of your house or vegetable garden. In general, an outdoor sauna should be near your actual house and have a power source for its electrical wiring.
Sauna Space, Shape, and Size
Keep in mind that a person should have about 2 feet of sauna bench space to themselves when you're deciding how big your own sauna should be. Outdoor saunas differ in size and shape so you should choose one that you have the ability to build and the aesthetics that you prefer.
Materials
Making an outdoor sauna by yourself means that the materials you choose for the wall insulation, interior wood, wood paneling, and glass door are up to you. While the most popular wood for saunas is cedar wood, you can choose others.
Materials like Western red cedar are beneficial because of their longevity and because they can hold their own against the vapor barrier that steam creates. However, cedar can be expensive which is why natural Canadian hemlock wood may be chosen despite the fact that it has a slightly sour smell.
Heat Source and Wiring
Choosing your heat source is also an important decision to make. Are you hoping to build a dry sauna? Do you need a gas pipe installed?
An electric outdoor sauna is more budget-friendly and does not require as much maintenance as its wood-burning counterpart. On the other hand, wood-burning outdoor saunas are more traditional but will need more care and work as you tend to the hot rocks to create steam more.
Customization
Want the interior walls of your outdoor sauna a certain color? Do you want a hot tub inside the sauna? Personal saunas are meant to make you feel as comfortable and relaxed as possible. Choose an aesthetic sauna stove, opt for that standard fiberglass, and let the natural light in.
Decide Why You Want to Build Your Own Sauna
Do you have the means and the desire to build your own custom-made sauna? If the answer is yes, nothing should stop you from designing your relaxation point with everything that suits your needs. Designing your own sauna seems like a perfect idea rather than getting a portable unit with pre cut and designed parts. But you cannot dive straight into it if you're never done such a thing before.
Before you start the building process, do your research on important sauna kit, woods to use, heaters, and other accessories. Also, understand whether you'll need to supplement your DIY skills with some professional knowledge. Know the exact point where you'll need assistance. You might also need an installation manual to guide you. If you do everything right, nothing will stop you from having your dream DIY sauna.
Consider Getting Premade Sauna Kit
You can choose to build your sauna from scratch, starting with your DIY sauna kit, or choose the easier option of getting premade sauna kits. Convert that small area into a sauna room or construct a freestanding one in your backyard. Whether you choose indoor saunas or outdoor ones, you can still get the gratification that you desire.
You can come across many local sauna retailers in your residential area to help you get started. There are also easy-to-install options that you can get from sellers like Home Depot at a low price. They come with an installation manual for proper guidance and ensure you don't mess things up.
The good thing about premade sauna kits is that you can put them together in just four hours or less, and you're done. You can also get custom saunas made to suit your specific needs.
But if you love the gratification of building your DIY sauna kit, you can still do so perfectly. While doing everything yourself can consume a lot of time and effort, you get the chance to create a unique and individualized sauna area.
So, you should never be scare to start from the beginning with your DIY sauna kit.
Decide Where You're Going to Put Your Sauna
There are many spaces at home you can choose to put your sauna as long as you have enough space for indoor saunas. You can choose a small room in your house or a garage.
You have to find an area where your sauna will fit well. Take some measurements to determine the height, length, breadth, and all the edges and corners.
You can also choose your garden to install a freestanding sauna. Something wonderful about your the garden is that you have more freedom when it comes to size. An outdoor sauna with a good distance from your garden can be comforting and provide a wonderful view. This is also the ideal area if you're using a firewood-burning stove as the source of steam.
However, don't be too overwhelmed with the freedom you have in your garden and exceed the dimensions. Six by six feet is enough to accommodate two or three people, but you can go bigger if you're building a social sauna.
An old shed or a garage can also work well for your sauna. However, before choosing your sauna location, make sure to consult with your local authority and get a building permit. You don't want to risk getting in trouble with the local authorities over unauthorized construction. Consider consulting with the North American Sauna Society for more insights.
Choose Your Sauna Materials
Woods are among the materials you should work getting for your building process. It's important to remember that not all types of woods can work for saunas. Don't go for hardwood like oak or teak because they'll begin to smell over time.
The best one to go for is pre cut pinewood, thanks to its attractiveness and low cost. If you can dig deeper into your pockets, western red cedar can be a great option. Cedar lasts long enough and can handle moisture. Consider the type that's locally available in your home area and the type you can afford.
The flooring can be tiled, wooden, or concrete. Whatever suits your taste can work well for the foundation. You can use a lot of leftover woods for various projects, including the decking.
If you're going to use some woods in the interior, consider going for clear grain. No knots are a perfect choice. The ones with knots can be uncomfortable when the sauna heats up, and your skin might not stand it.
Insulate Your Sauna
Insulating your sauna is one of the ways to achieve lower operational costs by keeping the warmth inside. Insulation also ensures you get a sound barrier, so you don't get distracted in the middle of your relaxation time.
Perfect insulation materials for saunas include cedar siding perfect for the outside and cedar tongue, which works well for the inside. Cedar can be an expensive material to use, but it's resistant to rot and smells good.
You can also use various items to insulate your saunas, such as stone wool, cork, and glass wool. Cork is an expensive material but a perfect choice thanks to its environmentally friendly nature. Don't forget to place a damp-proof membrane to bar moisture from penetrating your insulation.
Take Care of Your Design Elements
Adding windows can be a good way to get a good view of the outside as you enjoy yourself. Windows can also provide perfect ventilation, which you badly need in your sauna. You need good ventilation to encourage airflow and for oxygen to get inside the cabin.
A good design idea can be adding two doors to provide the needed ventilation and easy access. There are many door options to choose from. Think of what will enhance the design and offer the needed comfort. Don't forget to design the ceiling area as well.
Decide Your Heat Source
The most important thing in building saunas will be the steam source, and you need to pay more attention to it. You can choose to get your warmth from gas, wood-fired sauna, and electricity or go for infrared saunas. Many purists love wood-burning saunas. You can easily buy a woodstove from online stores and get this done with.
Electric and gas saunas are also good options, especially due to the fact that they're easier to maintain and warm up much faster. Infrared saunas are the most efficient options to go for. They warm up pretty quickly. An infrared sauna uses less electricity; hence it is cost-effective.
Generally, all heating options are great. What you need to think about is what you want to achieve and your desired look.
Light Up Your Sauna
Your DIY sauna will not be complete without some lighting. Get a single approved sauna light that you need to place 500 mm away. You cannot just use conventional fixtures in saunas. To wire your sauna room for light, you'll need a light switch and a wire conduit. Don't forget to include some controls from outside.
If you're making a gas sauna, you'll be using a gaslight, and it's important to consider the thickness of the pipe and other appliances you need on the gas line. You can consider consulting a professional for some general instructions on how things work.
Set Up Some Sauna Benches
Don't forget to build and assemble some benches because you're going to need them. You're going to need both low and high as additional accessories. You need to ensure they're strong enough by fixing the sidewall.
Some people also enjoy adding lights under the benches. The lights provide a wonderful ambiance on the surrounding walls and floors. They also hide the casual view from the light but perfectly illuminate the traditional dark area below them. The lights will shine upwards to create a wonderful reflected lighting effect perfect for an almost heaven sauna experience.
Don't Forget the Rocks
There are some stoves that you can never use without traditional sauna rocks. You need to place clean rocks on the stove. Wash the rocks with fresh water to remove all the dust that might create an unpleasant smell. Place the clean rocks behind the heater, so the sensors don't indicate that the chamber has reached maximum temperatures when that's not the case.
The rocks should be loosely placed next to each other, so they don't obstruct the air circulation. Start by placing the biggest rocks as you move to the smaller ones. The hot rocks should not allow electric elements to come into contact with one another. If some of your rocks get damaged or broken, always replace them with new ones.
The hot rocks are usually good for giving you the ideal sauna experience. They give off radiant heat with a low-level wave that deeply penetrates the body like a soft permeating steam.
Conclusion
The gratification you get from building your sauna at home is beyond compare. You'll appreciate relaxing on something you designed to your liking and with love. You get to choose the sauna kit you want to work with and enjoy an almost heaven bathroom moments after a long day.
You also have the chance to add various accessories of your liking. You can choose to add thermometers, head, and leg rests, salt lamps, among other things. You get to choose a perfect heat source which includes infrared sauna, electricity, gas, or wood-heated. This is also an effective weight loss activity since a lot of people are confused that do saunas help you lose weight?
If you feel stuck, you can always consult professionals from the North American Sauna Society for more information and general instructions. Get to work now and start enjoying the almost heaven experience of having your sauna at home.