A color wheel is a perfect tool for deciding on a paint job or designing your next room.
Knowledge of what colors are opposite each other can be used to create entire palettes, and some schemes are more appropriate than others depending on where you plan to put them to use.
In this article, we'll show you the most important things to know about color schemes and offer some advice on how they can be used in your home.
Let's dive deep into this topic.
The color wheel is a great way to get inspiration for your next paint job.
Each color you see has similarities and differences to other colors on the wheel based on their level of intensity and brightness (or dullness). You can use these findings to determine what color would work best in your home.
Choose colors that are opposite one another on the wheel
Whether you're looking for kitchen paint colors when you have white cabinets or need to find the right bedroom colors, a color wheel is a great tool. The same goes for exterior house painting.
The complementary scheme is when two opposite colors – typically one warm and one cool – are paired together in a room. For instance, you can paint your walls in an intense yellow hue, then pair it with a strong navy or cobalt blue color for accent pieces. This particular pairing is one of the most visually appealing color schemes around.
The triadic scheme is when three colors are evenly spaced on the wheel. This particular scheme can be very versatile because it offers a wide array of options for harmonizing your room. For instance, warm neutrals make great compliments to this plan, as do earthy or muted hues.
Don't limit yourself to just two or three colors either – try adding a complementary or contrasting color for some visual interest and appeal. It's also important not to overdo it – sometimes less is more when it comes to planning out your perfect palette.
Sometimes color inspiration can come from the most unexpected places. If you're trying to figure out what color of yellow would look best on your kitchen or bathroom walls, then taking a peek at the color wheel may help you get inspired.
When looking at paint for your walls it's important to note that some colors are better than others depending on where they are placed in your room (obviously paint with super high VOCs should not be used near windows). Note how pink looks amazing against lighter shades of blue and gray but clashes with too much orange. Similarly, green pops when paired with light neutrals like yellows and grays but will clash if placed next to purples or reds (unless that is its complementary scheme).
There are many color schemes out there
To avoid clashing, you'll need to know a little bit more about complementary and contrasting colors. Complementary schemes are when two colors directly opposite each other on the color wheel are paired together. This pairing creates a vibrant look but also one that may be too overwhelming depending on how dark or light the hues are.
That's why it's important to pair your complementary colors with those from either side of their analogous group (this is where our third scheme comes in). The split complementary scheme pairs a color from its analogous group with two colors from either side of its complementary group. You can also check for rustic french country color palette if you are a beginner.
The triadic scheme is another way to harmonize your room using three different colors – typically one warm, one cool, and one either neutral or vivid. You can also try new things like tints, tans, and shades which are color hues that have been altered with black, white, gray, etc.
There are endless color schemes to choose from but it's important to remember that too many contrasting colors won't look great together unless you're going for a bolder look. Experimenting is one of the best ways to find out what works for your home so don't be afraid to try something new.
Steps to choose the right paint colors
Follow these steps to learn how to choose the right paint colors.
Step 1: Find Your Color Scheme
Choosing colors for your walls is an important part of decorating, but it can feel overwhelming. There are thousands to choose from between paint, fabric swatches, and accessories so it's important to narrow down the best place to start your search.
Color schemes are found all over home design so you can take inspiration from anywhere – whether it's a trendy interior blog or your favorite nature scene on a postcard – and translate that feeling into color palettes for any room in your house including living rooms, kitchens, bedrooms and children's rooms.
Color schemes work well on their own but they also pair well with one another so if you find a scheme you love, try playing around with different combinations to see what you like best.
As you're choosing your colors, it's important to keep in mind that some areas of your home receive more light than others so dark shades will show the most wear and tear.
Step 2: Choose Your Wall Color
This is where things can get exciting – play around with different accent walls or use all four ideas to bring out the best of any space in your house. Paint swatches are available at every hardware store but if painting isn't an option, consider using vinyl wallpaper instead. It has become incredibly popular over the last few years because it's quick and easy to install, removable, and comes in so many different colors. It also looks great against darker accent wall hues since lighter shades can be overwhelming.
If you prefer the look of fabric wallpaper but don't want to put too much work into finding the right color palettes, consider using paint chips instead. They're available at every hardware store and are an inexpensive alternative to paint that easily allows you to play around with various ideas until you find that perfect hue for your walls.
Step 3: Curate Your Accessories
Now that your floor plan is done and you have all four room color schemes ready to go, it's time to pick out accessories. This is all about personal style – you might like to decorate with modern art or vintage pieces, black and white photography, or colorful botanicals. Find what you love and make it the focus of your room.
Step 4: Decide on the paint colors
The final step is choosing paint colors for hardwood floors, baseboards, crown molding, and window frames – these elements might not be included in your floor plan but they're still just as important in bringing out the best of each space in your home.
For example, a minimalist interior might not include much in the way of trim or molding but that doesn't mean you can't bring out the best in your home. It's possible to have an incredibly beautiful space with little more than smart paint color choices and the right accessories.
Whether you're looking for French country style inspiration or modern simplicity, we've got a wide range of palettes available to make every room in your house as stylish as it is comfortable.
There are thousands of paint colors to choose from but using color scheming will ensure that your room looks intentional – even if it's full of eclectic pieces.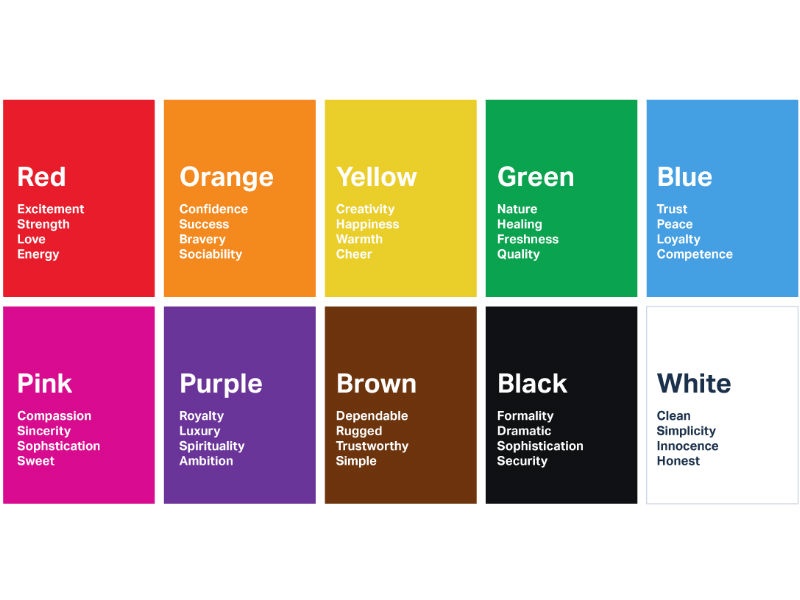 Final thoughts on easy color schemes
In conclusion, starting to use color scheme generators might be hard because it is quite easy to get confused by all the different options offered. It is however a very good way of getting started into the world of color theory and understanding how it works. I think that once you have used these kinds of tools for some time, you'll feel more confident in choosing your colors, knowing why you are using them, and what emotions they are evoking.