With all of the different fabric patterns out there, it can be difficult to determine which one is right for you. Even if you're a seasoned pro when it comes to picking out fabric, there's always something new to learn. Different patterns work well in different settings, and certain fabrics are better suited for specific purposes. For instance, fabrics for sewing curtains are different from those for other clothing types.
This comprehensive guide will teach you everything you need to know about the most common fabric patterns and types. Whether you're looking for a classic plaid or something more modern like chevron, we've got you covered.
Geometric
Geometric is a catch-all term for any design that incorporates geometric shapes such as circles, squares or ovals. The design might be symmetrical and regular or quite abstract.
Geometric patterns are versatile but striking, especially in contemporary spaces or with mid-century modern or other retro styles. Geometric shapes are also popular in children's decor, with kid-friendly patterns like owls and robots often incorporating geometric shapes.
Floral Pattern
Floral patterns range from tiny to large scale realistic, casual to formal and colorful to monochromatic. While there is a floral pattern for every decorating style, floral designs are the hallmark of cottage decor.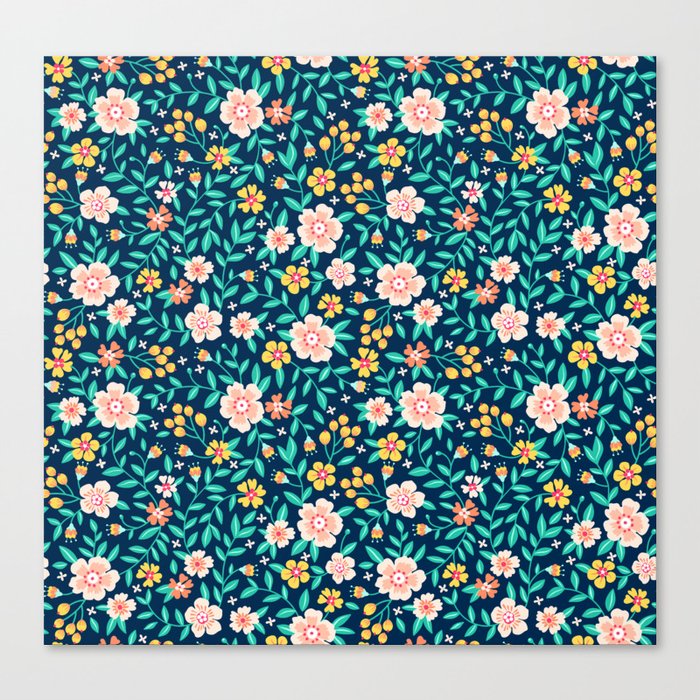 Depending on the style of floral pattern you choose, you can mix and match florals with just about any other pattern. Floral patterns fit easily into traditional and country cottage styles. You can also use the floral pattern to introduce texture and pop of color to contemporary homes.
Striped
Stripes are the most fabric pattern in the world. You can do a few variations, such as awning stripes which are broad stripes separated by thinner stripes. Stripes come in horizontal, vertical or diagonal varieties. Striped patterns are identified by the way the lines are spaced relative to each other. The striped pattern is one of the most basic decor elements, consisting of long, parallel stripes.
Some stripe patterns include stripes of the same width, while others incorporate stripes of different widths to add visual interest. Stripes look great in any home and pair well with different patterns. Try upholstering your kitchen nook with a striped fabric and accenting the space with throw pillows of a different pattern.
Jacquard
This is an umbrella term for fabrics woven on a jacquard loom invented by Joseph Jacquard and used in 1801. Fabrics woven on the loom have a raised pattern that usually replicates a woven-in picture or design.
Brocade and damask are sometimes referred to as jacquard as they're both created on that type of loom. These fabrics are rather formal and traditional and usually are found in a subdued color.
Polka Dot
The familiar polka dot is cheerful and includes small dots scattered over a surface. It works well in the children's room and master bedroom, as it's very versatile and works with any other type. You can find polka dot patterns in just about any color scheme that you can imagine. Polka dots look great in a child's bedroom, try a polka dot bedspread for a cheerful expression.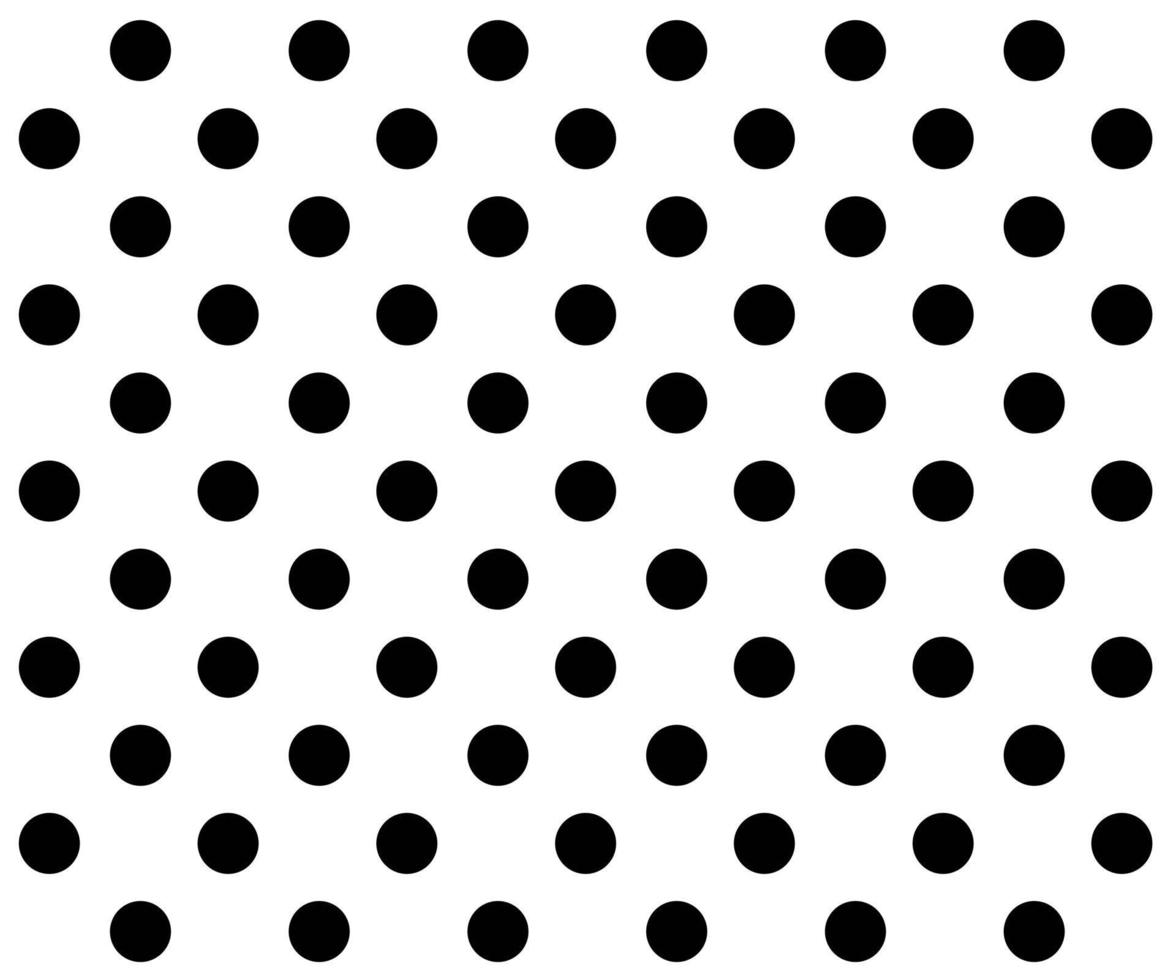 Plaid and Checkered
Plaids and checkered fabrics are very common. They're usually a fabric patterned with different colors, and it makes a wave-like pattern when used in clothes or upholstery. It's a very traditional pattern that has been popular for many years.
Plaid is a common pattern consisting of overlapping horizontal and vertical stripes. These stripes form a distinctive checked pattern, usually punctuated with thin stripes in a bright color. Plaid works well in a rustic, traditional or country cottage home.
On the other hand, the checkered patterns consist of side by side squares in alternating colors, creating a simple yet striking effect. Like plaid, checkered fabrics work well with many styles, especially country cottage rustic and transitional homes.
Trellis
You can find a trellis pattern with interlocking lines that look like a fence or a trellis for plants to climb. Most of the time, the palette is only formed with two colors. Trellis patterns of all types are popular in any interior decorating scheme. They make great elements of cozy throws or curtains.
Greek Key
This is an ancient pattern that is gaining popularity in the world of interior design. It's an interlocking pattern of squares or rectangles drawn from one continuous line. You'll often find it used as a border around rugs, pillows, drapes or bedding. It's a great look in any contemporary room.
Paisley
The paisley pattern consists of embellished, floral teardrop shapes, usually spring-like colors. Paisley can make a big difference in your decor, try a neutral paisley pattern to add texture to a contemporary living room or a bold paisley shower curtain to add character to a bathroom.
Zebra
Zebra and animal print rugs and other items have become very popular in interior design, especially in today's modern home. A zebra print area rug adds a big punch of color to the floor of any room with durable fabric that can stand up to high traffic areas.
The black and white color scheme works like a neutral, and the irregular stripes are easy to combine with other patterns. A touch of wild style also adds a touch of sexy fun to any decorating theme.
Ogee
The ogee fabric pattern looks like an onion or diamond rounded on two sides. It has a middle Eastern flare but has been used throughout the world for centuries. You'll find ogee patterns in a wide range of fabrics and colors, so choose the design that best compliments your bedroom's theme and palette. The ogee pattern complements contemporary, global and eclectic styles.
Leopard
Leopard print is modeled in the gorgeous coat of the wildcat. This fabric design adds a sexy touch to any room, especially the bedroom. It's sometimes confused with cheetah print, which is made of black dots rather than the open, irregular circles found on a leopard's coat. Try leopard print anywhere you would like to add a sexy edge.
Ikat
Ikat is a type of weaving that involves tying or binding individual threads before dyeing them. In this way, the colored thread is not woven continuously throughout the fabric but comes in small sections chosen by the weaver. Ikats look complex and intricate at first glance, but they are very simple to create.
Ikat patterns vary, but most involve the repetition of ornate diamond shapes. Ikat fabric is very difficult to produce and can be quite costly. Ikat is commonly found in traditional homes but can be adapted to contemporary styles as an accent piece or bright colors.
Harlequin
A harlequin pattern is a checked pattern with diamonds instead of squares. Often, there's a small dot where points of the diamonds meet. Harlequin can be very colorful or a simple design of white plus another color. It's a fun pattern for contemporary, glam, eclectic and Parisian rooms.
Basketweave
Basketweave is made of vertical and horizontal ridges. It's a common pattern found in many places, such as drapery panels, bedspreads, window treatments and rugs. It can be a pattern printed on the fabric, or it can contain ribbons cross-woven on the fabric with a great texture.
You can find basketweave fabric in color combinations from neutral to bright colors. The basketweave fabric pattern is considered a contemporary style.
Quatrefoil
Quatrefoil is generally found as a tiny repeating pattern that can be seen in many places such as bedding, door panels, wallpaper and art motifs. The quatrefoil pattern works well in traditional and transitional homes, but be careful of decorating with too much quatrefoil as the pattern can quickly take over a room. If you decide to use a vast amount of quatrefoil patterns in your space, stick to neutral colors to soften the effect.
Damask
Damask is characterized by intricate patterns that are symmetrical. The damask fabric pattern can be found in traditional and transitional spaces, especially the more ornate fabrics with heavy embroidery. Damasks work well in formal settings or a fabulous dining room that deserves a little glamor.
Chevron
A chevron is a zigzag stripes pattern, typically in two alternating colors. As with checked designs, one of the colors is usually white. Chevron has a fun, contemporary flair, and the energetic lines add a touch of pizzazz to an otherwise sedated room.
Gingham
Gingham fabric is a checked or plaid cotton cloth, traditionally patterned with dark blue and white lines. It takes its name from the Italian town of Genga, where it was first manufactured. This versatile design works well in any room but does especially play up a room's casual side. It shows white, and another color is woven into a checkerboard pattern.
Ditzy
This is any cheerful pattern with small elements scattered across the fabric. Those elements might be flowers, geometric shapes or small figures. Ditzy fabrics are usually quite colorful, and they work well with any casual decorating style.
Medallion
A medallion fabric features diamond or oval shapes, though not as popular. The small elements can be of any shape, but they typically are not arranged in neat rows and columns the way they are on flat fabrics.
This pattern tends to work best with solid colors that complement their background when it comes to color. The pattern often incorporates floral or foliage designs in addition to geometric shapes.
Animal Prints
Animal prints are especially popular in decorating for children, but they work fine in other designs. This pattern depicts animal fur and skin patterns. Leopard, zebra, snakeskin, cow, and tiger prints tend to be the most iconic animal prints, but almost any creature can qualify as a design element.
FAQs on a Guide to Common Fabric Patterns and Types
What are fabric patterns?
In sewing and fashion design, a pattern is a template from which the parts of a garment are traced onto fabric before being cut out and assembled. If you carry out different sewing projects for commercial use of housekeeping, you must be conversant with different fabric patterns.
What are the patterns used for?
Patterns are used in the garment and fashion design industries to enable a designer to create a garment that will fit a specific person or group according to their measurements.
What fabric types are there?
There are thousands of different fabrics in use today, all with different characteristics and uses. These types of fabrics include cotton, linen, silk, wool and leather, and artificial materials now used more often, such as polyester and nylon.
Final Thought on a Guide to Common Fabric Patterns and Types
As you can see, there are many fabric patterns and types. The next time you go shopping, take another look at fabrics and see if a pattern or type stands out to you. You might be surprised by the variety.