Coming up with a perfect layout for your room starts with learning how to arrange the furniture the right way. You want to design a room that will make you feel comfortable, but it's hard to find the right furniture arrangement. It can be hard to come up with a perfect furniture layout for your room. If you're not careful, you might end up spending too much money on furniture items that are not worth your money.
This guide will teach you everything you need to know about how to arrange furniture in your home. You can finally get rid of those ugly-looking living room sets or your cramped bedroom set-up and instead live with a space filled with beauty and functionality. Let's get started!
Living Room Furniture Arrangement
No matter the size of your living room, a perfect arrangement will still work well to make it look functional and beautiful. Here are some essential tips for arranging your living room furniture.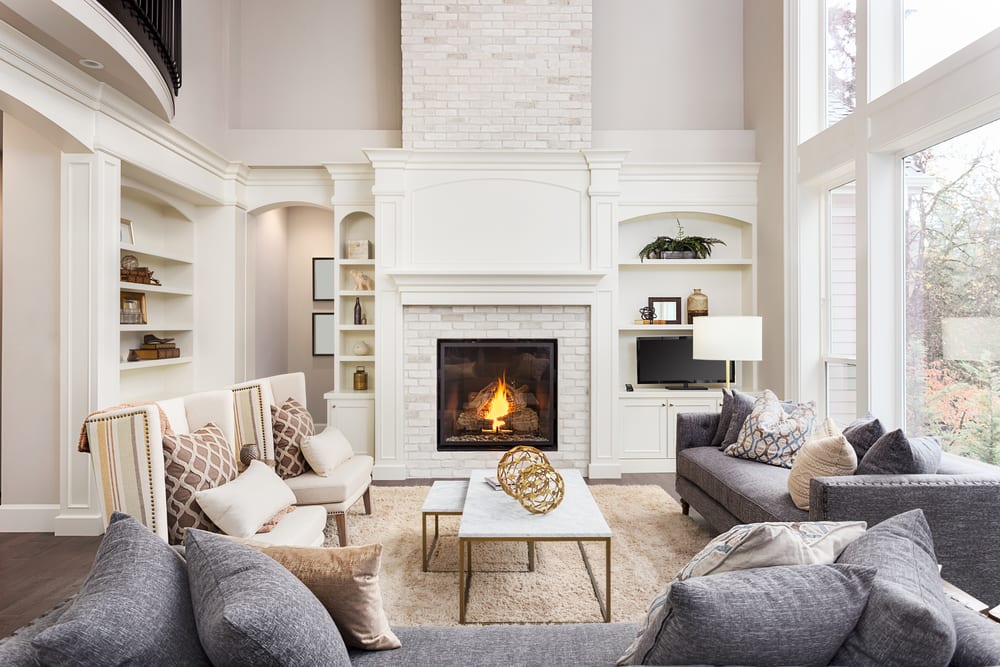 Come up with Furniture Arrangement Plan
The first thing you need to have before arranging furniture is to come up with a plan. The first step in creating the perfect arrangement for your living room is to list all of the things you want to put in it: sofas, chairs, coffee tables, armchairs, and even TVs.
Once you know which kinds of living room furniture you have, note down the amount of space available for each furniture item. Once you have the total number of living room furniture items and their amount of space in your living room, make a sketch or note how to arrange them all down.
It would be hard to get your exact desired living room furniture layout when dealing with this kind of arrangement if you haven't got the right diagram or blueprint for your living room. Take a poster board or marker pen to take down the best possible living room design and furniture layout.
Choose the Right Colors
First of all, you need to choose a color scheme that will work best for your room. A living room set should have complementary colors, meaning colors neighboring each other on the color wheel. Use these colors in the right combination and do not create too much or too little contrast. Try using white, black, and brown for your scheme.
Remember the Focal Point
Arranging furniture in your living also includes choosing which part of the room will be your focal point. For example, if you have a corner fireplace, you might want to make this the center of attention in your living room so you can arrange all other items around it. If your own focal point is the TV, you will want to make sure this is visible from the rest of the room, so arrange other items around it and don't forget the coffee table.
Arrange Living Room Furniture for Conversation Area
The living room is that part of the house that receives visitors and guests, so this is where you would like to create a welcoming environment. Arranging living room furniture wisely will help with this. This may include arranging the sofa couch with adequate width to hold more than two people side by side and without a table in the way. You can check for more sofa arrangement ideas too!
Generally, you want your living room furniture to be arranged according to how you prefer entertaining your guests in the seating area. A face-to-face conversation is important for this, and so you want your guests to be able to sit around a coffee table, whereas chairs must not be too close together.
Have an Area Rug
A rag or a perfect is an essential part of any living room. A rug is both functional and decorative. It can be placed under a coffee table or chest of drawers to create warmth and provide comfort for your feet when you are in the living room.
Arranging furniture without an area rug is uncomfortable, but you should ensure that it does not cover more than 75% of the floor space. This will allow enough room for movement. Center your rug in the middle of the living room and ensure it extends a few inches below the chairs.
Take Care of the Traffic Patterns
You should consider the traffic patterns as well. It should be in line with the living room furniture placement you want to create. For instance, if you have a large sofa for guests, consider arranging it so that there is no traffic congestion around it, or else all your guests may be stuck behind one another literally!
When arranging furniture, consider how you move in and out of a room too. Typically, movements in your living room begin from the front door to the next exit of the door to another room. You should aim to arrange the living room furniture so that things move smoothly and nothing gets in your way.
Choose Appropriate Lighting
People tend to have a wrong conception about lighting and make grave mistakes when arranging the living room. Wrong light can ruin your room in no time. You need proper illumination to see things clearly and move with ease around the room as well.
Table and floor lamps create the ultimate solution for achieving a gracious ambiance in your room. They create a warm and relaxing atmosphere that guests will appreciate. Arrange the lamps so that they give appropriate light to whatever is critically needed, but at the same time not too bright to put you in a bad mood.
Arranging Small Living Room
If you live in a small living room, you need to consider various things, such as the size of the room, furniture that is going to fit into the room, etc. The rule of thumb here is to use only those living room furniture pieces that will not require too large space and make sure they do not cover up each other's visibility.
Dining Room Furniture Arrangement
To arrange your dining room, first, consider how you use it. Do you use it for small parties or just dinner with the family? After this, you need to consider how many people are going to be using the dining room. So once you have figured out your needs, it's time to decide on a furniture arrangement.
Consider the Shape of the Table
One thing you must put in mind is the shape of the table you are going to use. Generally, tables come in various shapes like square, rectangular, oval, and round. The shape will help you decide on furniture arrangements around the table. For example: If you have a round table, understand how it will blend with all the furniture around it.
It will be a lot easier to move around your kitchen if you have enough room. You can try arranging cabinets and appliances so they free up the possible amount of space. You can use furniture pieces like islands, bar carts, wall shelves, etc., to add more storage space and make your living room look attractive at the same time.
Consider the Space in Your Dining Room
Space still plays a huge role when you're trying to learn how to arrange furniture in your dining room. Since space can also be a huge factor in living room design, make sure that you have enough room for every piece of furniture.
You want the arrangement of your dining table and chairs to look good without overcrowding the whole area. So even if you have a small dining room space, you want to ensure every furniture piece blends well. Avoid forcing things up that way; you'll end up filling the space with no room for the traffic flow.
Take Care of the Light Fixtures
Since this is the dining area, light is an essential requirement. Lighting the dining area is essential for ensuring that you can have a good dinner time at night. This means making sure to get the right lighting fixture such as overhead lighting, recessed lights, and table lamps.
Bedroom Furniture Arrangement
When arranging your bedroom furniture, the first thing you want to put in mind is the size of your bed. Your bed should be the focal point of your bedroom, and therefore, you want it to have a nice view from all sides. Here are some practical tips for arranging bedroom furniture.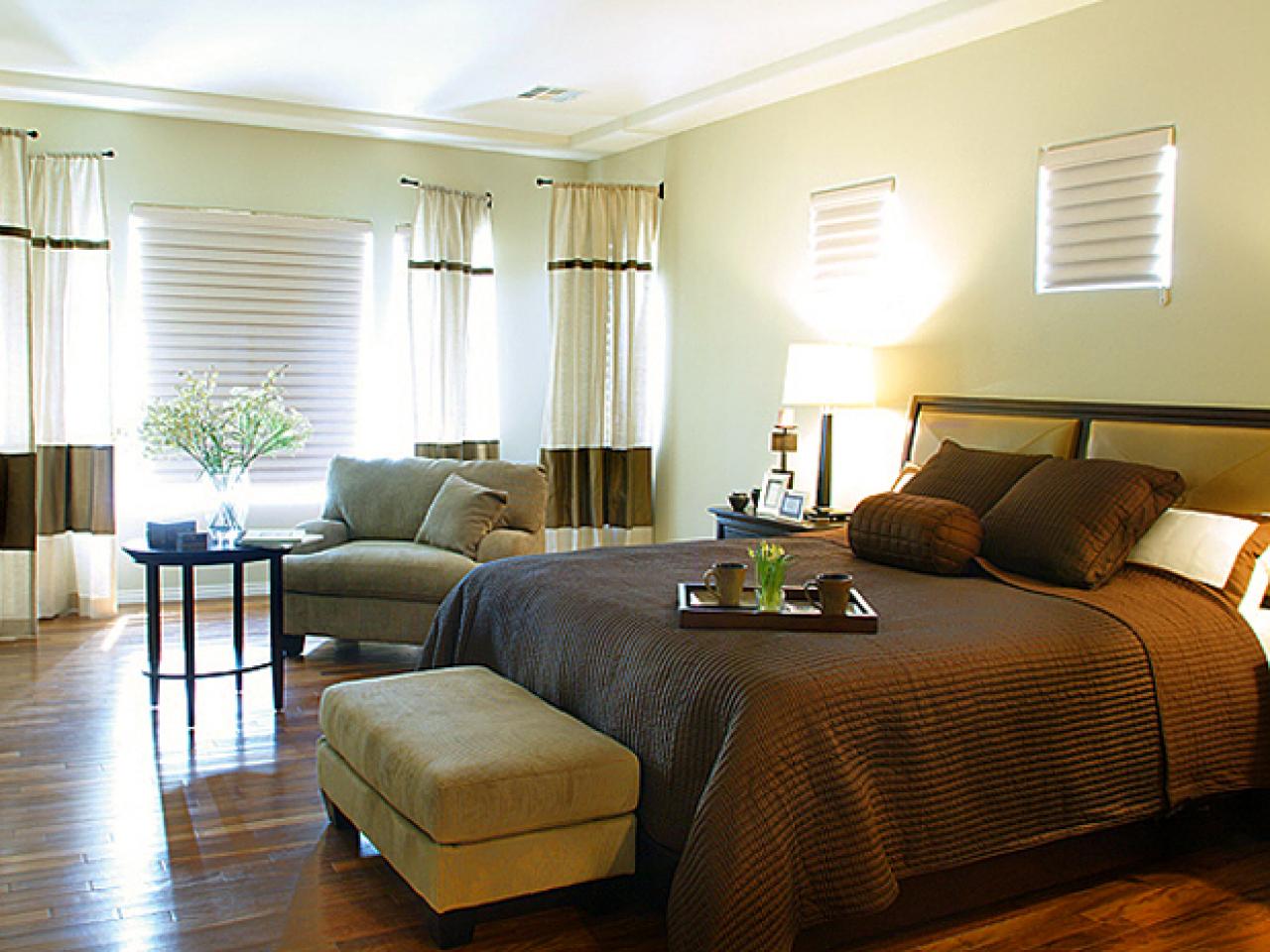 Arranging Comfortable Bedroom Furniture
The bedroom is where you retire after a long, stressful day, and you want to ensure it's as comfortable as possible. If you want to sleep soundly, it's important that your bedroom has adequate space for sleeping and that the furniture is arranged so that they aren't obstructing any part of your room.
For example, if you have a work desk facing the bed, instead of cramming it against the wall, put some distance between them to allow ample space for a dresser or even an armchair.
You can also use the bedroom to place additional furniture to get more storage space for clothes, books, and other things you need at home. Along with the bed, it's a common practice to have a nightstand on either side of it where you can place your phone, keys, and other things you need before going to bed. If you don't have nightstands, you can use your dresser for the same purpose.
Another furniture item commonly placed in the bedroom is bookcases or shelves where you can store things that won't fit in your drawer or even hang some of your clothes up for easier access.
Arranging Bedroom with Windows
If your bedroom has large windows, you can use them to make your space look bigger and cheerful. Take advantage of the natural light streaming from the window and place a plant or two on either side. Make sure that they're not going to block the sunlight from coming into your room because you won't get much lighting then. If you want, you can hang pictures or nice frames on the wall using your nails.
The curtains and drapes in your bedroom windows are also a good decoration to have. You can either use elaborate drapes or draw the curtains if you want your bedroom to look more elegant and spacious.
As for the furniture arrangement, you won't need much since you're going to be having windows in every room of your house. One or two chairs are enough to make your bedroom functional and spacious.
Being Creative with Bedroom Furniture
Creativity is a wonderful trait when it comes to bedroom furniture arrangements. Whether you're a professional interior designer or just someone who wants to have that touch of creativity in your bedroom, it is always good to know how to make the most out of placing furniture items inside your room.
You don't need to be a designer, and you certainly don't need anyone's help when arranging your bedroom furniture. For example, you can almost always occupy that empty corner of your bedroom by placing a comfy chair or table there. You can transform it into a place where you can put some books and magazines while working on finishing your favorite novel. You cal also take the chance to learn how to decorate your bedroom after you've perfectly arranged the furniture.
Arranging Small Bedroom
If you have a small bedroom, you can give it a makeover simply by improving the arrangement of your furniture. The best thing to do here is to invest in proper storage space inside your bedroom. For example, some people are now choosing to place slim storage units inside their rooms for better organized and comfortable living rooms.
Some bedroom furniture such as an ottoman is a wonderful way to have a storage area and a sitting space all in one. Aside from this, using a bed with drawers is also a great way of maximizing space for your small bedroom furniture and organizing things.
To make your room appear larger, mirrors are a great addition. Mirrors work by reflecting natural light, giving your room a brighter and more spacious look. You could do away with bulky storage units inside your bedroom and place mirrors on the wall instead to save space, reduce clutter, and give you that much-needed sunlight in your living area.
Try These Furniture arrangement Ideas Today
Furniture arrangement is about learning how to make space for every furniture item so that you will be able to have a functional living room, bedroom, or office. How you arrange your furniture depends on many factors, including the room size, the available space, your style, the kind of room(living room, bedroom, dining room), and most importantly, your furniture.
If you want a perfect furniture layout for your room, you should always first consider what type of furniture you have. Once you know this, you can go ahead to plan the arrangement of the room, your furniture, and other decoration accessories. If you follow the tips above, you'll not need the help of an interior designer to help arrange your room.
If you like this article, read more on how to make a divider?