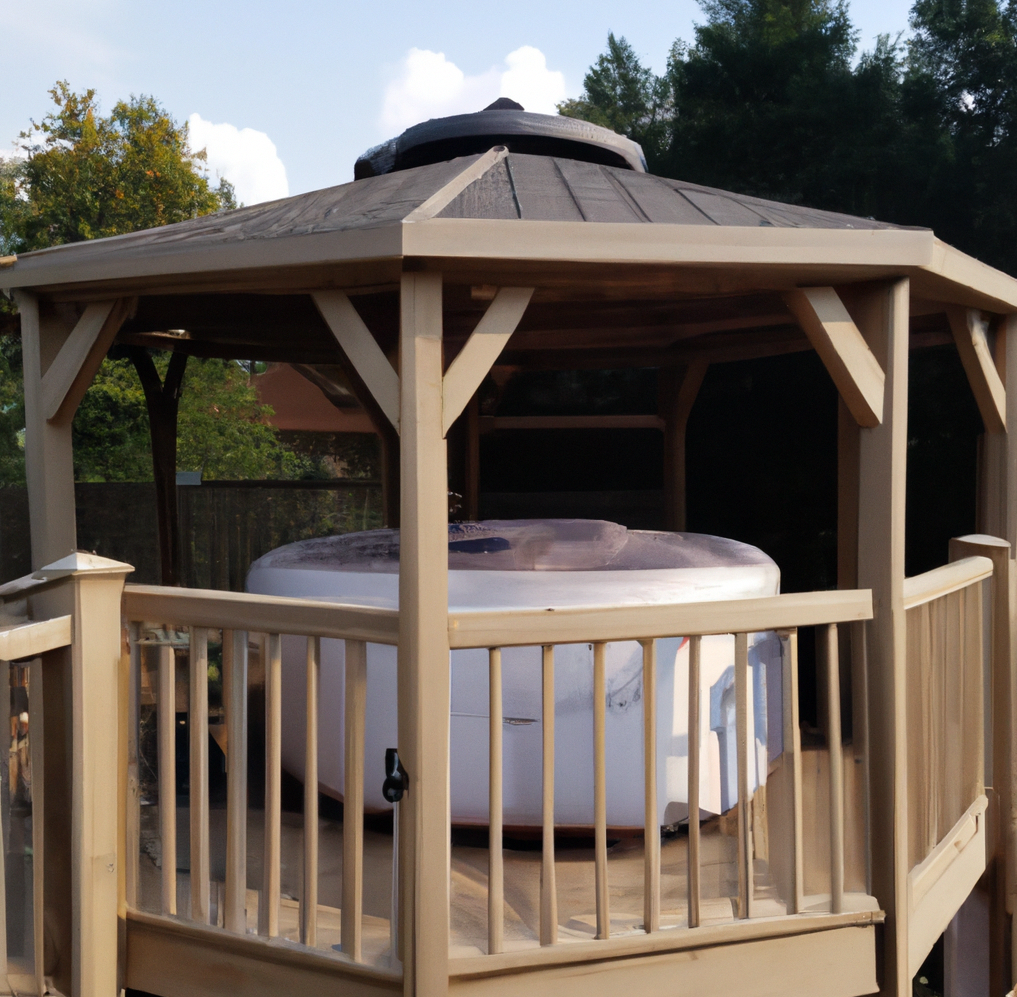 Recently purchase a 2-person hot tub or outdoor tub or 2 person inflatable hot tub and heard about a hot tub enclosure? While there are different ways to take care of and maintain the quality of your hot tub, investing in a hot tub enclosure is one of them. But what are hot tub enclosures, what are the best hot tub covers and how do you put one together? Here's what you need to know about protecting your hot tub.
What is a Hot Tub Enclosure?
A hot tub enclosure may include a hot tub cover, galvanized iron sheets, a decorative privacy wall, an outdoor enclosure, sliding windows, a backyard deck, or a wooden structure that protects you and your hot tub from seasonal weather changes. Just like hot tubs, there are various hot tub enclosures to choose from.
The Benefits of a Hot Tub Enclosure
Hot tub enthusiasts invest in hot tub enclosures for various reasons. A hot tub enclosure can be beneficial because you can:
Appreciate Your Outdoor Living Space
Say you take your inflatable hot tub out every once in a while to enjoy the fresh air, natural light, and the beauty of your outdoor space. Hot tub enclosures can make it more appealing to spend time outdoors because you're in the shade or have a hot tub gazebo you can enjoy a relaxing soak under.
Make Your Hot Tub Private
Create hot tub privacy with hot tub enclosures. With hot tub privacy screens, you can enjoy your me-time all year round. You have a private oasis that protects you from the harsh sunlight and nosy neighbors.
Be Protected Despite the Seasonal Weather and Outdoor Elements
Various hot tub enclosure ideas are designed to protect you from safety hazards. You are protected from the harsh rays of the sun, strong wind, bugs, and other debris that may be flying around.
Increase the Longevity of Your Hot Tub
A hot tub enclosure can be used to protect your hot tubs. A solid roof can be used to protect your hot tub from the weather all year round as well as any bugs or animals that may find their way onto your backyard deck.
Hot Tub Aesthetic Appeal
A decorative privacy wall? Matching wooden deck and wooden posts or concrete patio slabs? Hot tub enclosures elevate the hot tub experience.
Thinking About Investing in a Hot Tub Enclosure?
Before we jump into our favorite hot tub enclosure ideas, there are a few things you need to think about that will help you choose the best enclosure for you. First, what kind of hot tub do you have? Will you need to look at different portable hot tub enclosures or are you settling for one that will stay put for years?
It's a good idea to think about whether you're investing in hot tub enclosure kits or not. A hot tub enclosure from a kit may not be suitable for a custom hot tub or have the features you are specifically looking for (e.g., cross beams, a certain color to match a concrete slab, tile roofing, night sky pattern, etc.)
However, a DIY hot tub enclosure that you're making from scratch can have all of the different elements you want but it may be more of an investment.
Hot Tub Enclosure Ideas
Garden Umbrella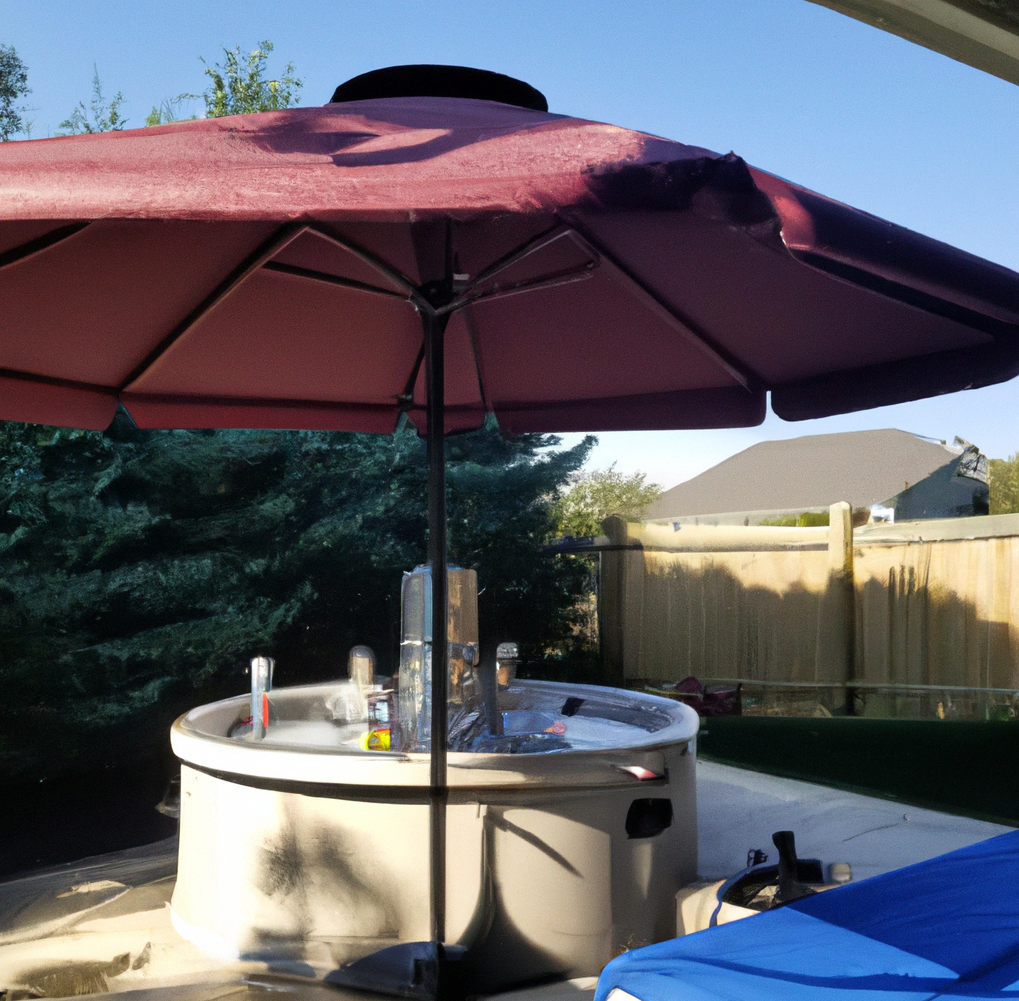 Having a garden umbrella as your hot tub enclosure is great for blocking out the sun and is one of the most portable hot tub enclosure ideas. You can choose an umbrella depending on how big or small your hot tub is and choose certain angles to adjust it as the day goes by.
Lid Lifters
Lid lifters are a type of hot tub enclosure that is usually attached to the hot tub. The lifter is attached to the hot tub cover which you can lift manually or with a crank. This is a very simple hot tub enclosure that protects your hot tub and does not take up much space.
Wooden Shed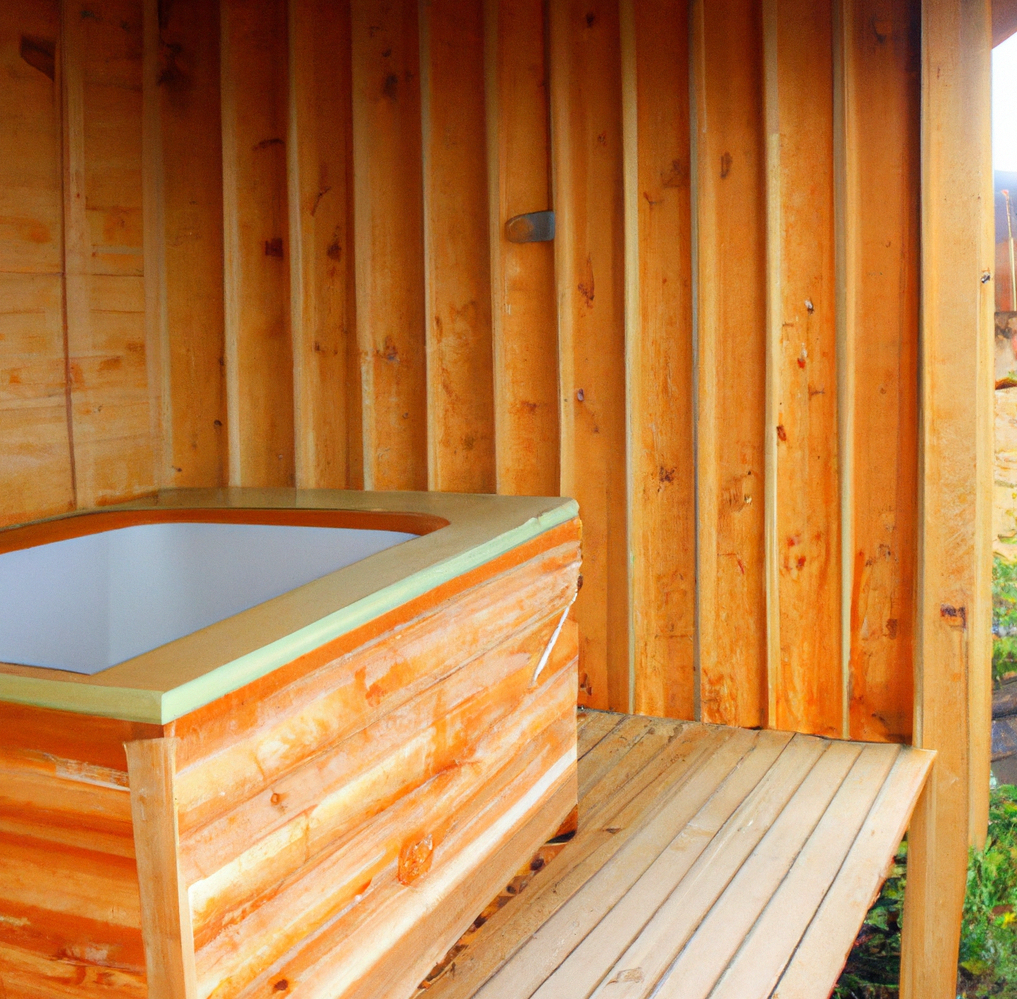 A wooden shed is a great DIY hot tub enclosure project and you can use scrap wooden planks to ensure hot tub privacy. Hot tubs will need water-proof wood so opt for cedar and make sure that this hot tub enclosure has plenty of windows to let the air flow through the space and the sunlight in!
Traditional Gazebo
One of the most popular hot tub enclosure ideas is putting up a gazebo. A hot tub gazebo can be made from scratch but there are plenty of hot tub enclosure kits for different hot tub sizes out there. Some even have window screens that you can put in with the tools that come with a kit.
Outdoor Deck
Another great way to build your own DIY hot tub enclosure is to put it right onto your wooden deck. Not only is this the perfect solution for a small backyard but it helps to have your hot tub experience a few steps away. Of course, feel free to increase your hot tub privacy with walls or screens!
Curtains or Canvas Enclosure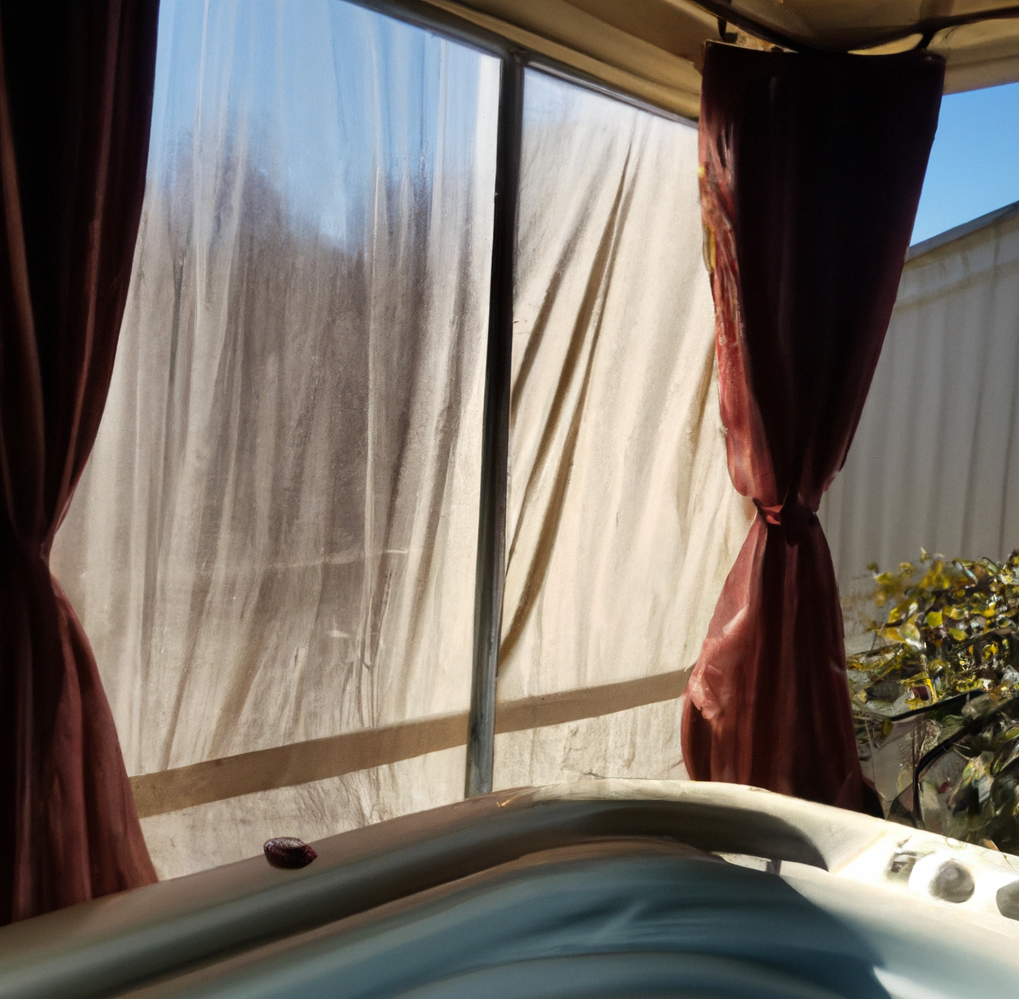 One of the most budget-friendly hot tub enclosure ideas includes installing curtains or putting up a canvas enclosure. This works just as well as hot tub privacy screens but you have more color choices and can even opt for patterned curtains.
Solarium with Glass Walls
If you're looking for a DIY hot tub enclosure that will make you feel connected to your surroundings, a solarium is a perfect solution. Your hot tub will get a front-row view of the gardens, the sunset, or your fire pit.
Pergola-Like Roofs
The pergola design is meant to protect your hot tub from the elements but it also increases the aesthetics of hot tubs. The way the light shines through the beams is truly a sight to see when you're spending time in the inflatable tub.
Steel Roof Extension
Your hot tub can easily be protected by a roof extension. If your hot tub is situated near the main structure of your home, a solid roof can be a quick and easy hot tub enclosure.
Take Care of Your Hot Tub Today
Again, there's more to hot tub enclosures than just looking pretty. Start putting together one for your hot tub today!