Draperies are a great way to spruce up your living space and protect your furniture from the sun. It's easy to take care of them, too.
In this article, we'll speak about the things you need to consider when buying draperies, and the different styles are out there.
We'll also help you figure out how to clean them so that they last a long time – let's get right into it.
Measure the windows to find out how much drapery you need.
How much window space do you have? If the windows are small, you might only need a single panel. If they're larger, or if you want more privacy at night, then buying draperies to match is probably best.
Drapery widths can range from 2 to 6 feet, so measure the window's width and consider how much you want to cover. It's also a good idea to consider the height of the windows (if they are high). If you want drapes that cover the entire wall, then buy longer panels. It pays to measure twice before you buy once.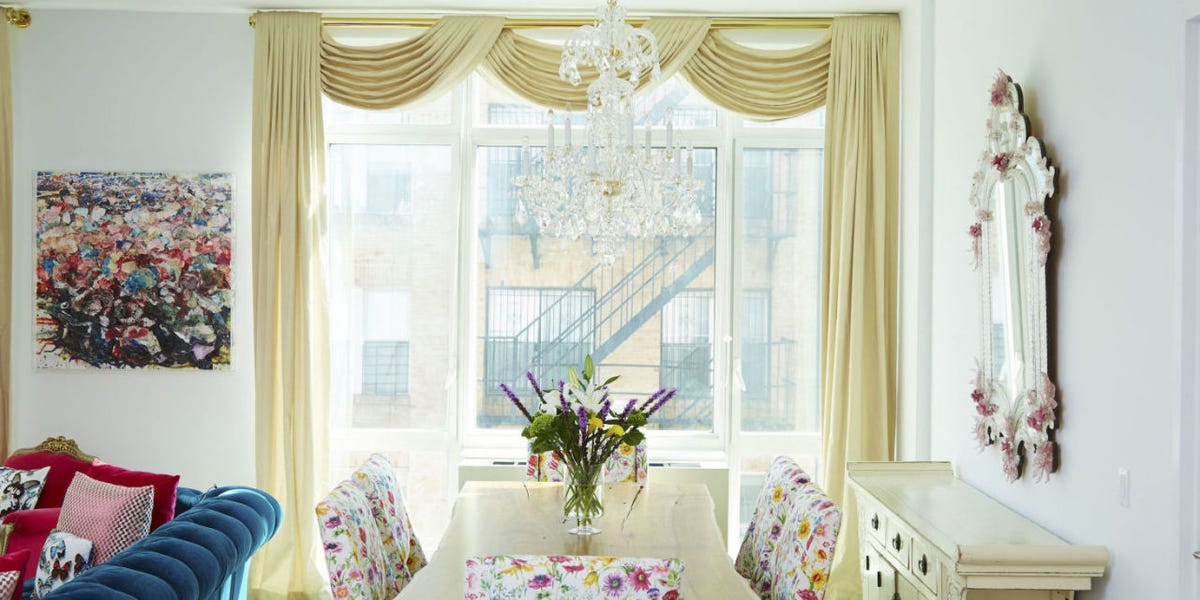 When measuring your windows for drapery panels, don't forget about the valance. The valances offer a stylish way to frame your furniture if there isn't enough room on either side of it. Valances can tie in with any look and color scheme that you have and can be made out of wood or fabric.
Decide on a fabric that will suit your home.
Draperies can be made out of various fabric types, including cotton voile, polyester gingham, wool, and silk. If you have pets or kids in the house, then opting for heavier fabrics (such as velvet) might be a good idea. Thicker textures tend to hide any stains better than thinner types of material. If you like to change up your interior design every once in a while, then lighter-weight curtains are probably best since they're easy to move around when you clean them.
It is important to consider the color scheme of your room, too. Draperies come in several colors to match different styles and tastes. For example, you can find plain white curtains that will go with just about everything. You'll also be able to find curtains in bolder primary colors or even floral patterns – if you want something a little more stylish and eye-catching.
If you live near the ocean or other areas where there are storms regularly, then waterproof fabrics might be better for your windows. These materials are also good if you have kids or pets since they hold up under heavy use – just make sure that they won't stick to the painted walls when it rains.
Velours are another option if you don't want to worry about cleaning stains off of your curtains. They might be more expensive upfront, but it's easier to take care of them in the long run.
Another option would be to make your curtains yourself which isn't too hard if you know the right process to follow.
Find out how much light you want to let into the room.
If you don't like a lot of sunlight coming through your windows, then choosing light colors will keep your room looking nice and bright at all times (not too bright, though). On the other hand, if you have trouble sleeping at night, then picking darker colors can help with that.
You'll also want to consider your window's location when deciding on how dark or light you want them to be. If you live near a busy street, then sheer drapes will probably keep out way too much noise for your liking (unless they're only intended to block out harsh sunlight). The same goes for patterned curtains: if they're too loud, then you won't be able to see as much when sitting on the couch. It's all about picking the type of curtain that will suit your needs best. If you have blinds on your window, we recommend checking out our guide on how to hang curtains over blinds.
Determine what type of window treatments you want
Items like sheers or curtains are used to block light or provide privacy. Shades, on the other hand, are used to keep out rays of sunlight and can also be turned into room-darkening panels (they're usually more expensive than curtains but offer a variety of benefits).
Consider your window's size.
You should take careful measurements when picking a new set of drapes. This is especially important if it will be winding up over the window frame. Make sure that you get several inches longer than what you need so that there won't be any surprises on setting up day. The same applies to the width: if your room is quite narrow, then putting in extra panels will give you more privacy.
If you live in a room with a high ceiling, then only a thin curtain might do since it is less likely to block out an excessive amount of light or air (unless it's lined with some other material). On the flip side, curtains that are too thick will take away from the natural look and feel that most people want in their homes. For example, using plush velvet drapes over a window can make it hard to see outside when it gets dark outside – although this does go hand-in-hand with noise control.
Take care of any necessary cleaning after installation so they last longer.
You should treat your draperies with a protective spray so that they don't get ruined in the first place.
If you have pets, then you can use an extra cover to protect your curtains from claw marks and pet hair. Moreover, If your curtains will be exposed to elements, then consider getting sheers rather than curtains because the latter might not be able to withstand too much outdoor exposure without tearing or fading (although this can be largely dependent on their quality).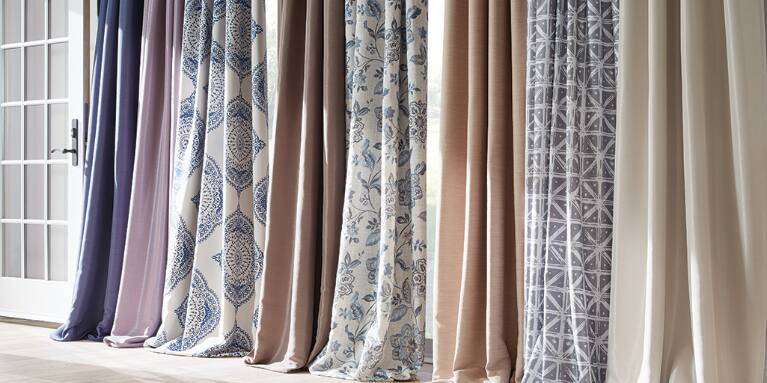 Also, the fabric you choose will be susceptible to stains. This is especially important if you have younger children or pets roaming around your home. So, it's best to head over to the store with a sample of what regular items (such as spaghetti sauce) and liquids (like soda) might hit them so that you can see how they react. Don't forget about things like wine and red dye.
Should drapes touch the floor?
This is a matter of personal preference. Some people like having them touch the floor since it creates a more luxurious vibe, while others don't like this since they can get in the way of furniture. If you're worried about tripping over your drapes or getting dirt on them when you walk across them, then try getting ones that are made from sheers so that they won't touch the floor all that much, if at all.
You should try to match your window treatment to other items in your home's interior design theme. For example, if you have wooden floors and wood accents up against your walls then solid-colored velvet curtains might not look as good as something with a floral pattern (unless you want an eclectic style).
Final thoughts on how to buy draperies
In conclusion, take your time when buying drapes or window treatments or else you might also consider making pinch pleat draperies yourself.
After installation, If you see that there are any discolorations happening from the sun then clean them as soon as possible and use a protective spray to prevent future damage. Taking care of your drapes is the key to them having a long lifetime. If you want your furniture to last long, you can check our articles on how to make couch cover.