Decorating a room can be an expensive and time-consuming process. The good news is that you don't have to be an interior designer to get the room of your dreams.
There are plenty of ways you can do this on the cheap and make your room feel comfortable, without sacrificing quality or style. You need to know where to look. Here's a list of our favorite tips for decorating your room on the cheap so that you can get started with your project today.
Choose Your Colors Wisely
There are so many colors to choose from when it comes to decorating a room. Make sure you go for your favorite color, as you also consider the outline of your room. The color of the room should blend well with the ones you choose.
Neutral colors, such as beiges and tans, are highly recommended if you want your room to be a versatile space. This way, it will be easier for you to decide which theme or style you prefer in terms of decorations. It's also ideal to go for soothing shades and a restful palette instead of choosing primary colors. The latter might make the entire room look smaller.
You can also go for colors that have little to no opposing tones and instead stick with those close in hue so your room will still look cohesive. Colorful accents like throw pillows, candles, or photos of your family members can help you spice up your room's color scheme.
Keep Your Bedroom Clean
No matter the style you choose to decorate your room, ensure your small bedroom remains cozy and simple. After all, a bedroom is a place of rest, so it should not look too complicated. To ease movement in the bedroom, leave some walking space between the bed and the available furniture. You can also keep the color scheme of your room simple and monochromatic so that you will be able to easily match your bedding, cabinets, flooring, curtains, and all other bedroom accessories.
For easy access in case, you need something at night, ensure that all things you might need are accessible. Make your bedside tables clean all the time. When it comes to bedroom ideas, always ensure everything is in order to create that bedroom feel.
Mind the Details
As you decorate your bedroom, do not forget to decorate other rooms in your house such as the living room and dining room. A simple way to do this would be adding accessories that are interesting but can be used in various ways. Depending on the occasion, an example could be painting a stool and using it as either a bedside table or chair.
You can use light wood accents for your furniture and paint the walls in white or cream so that they will blend with everything else. You can add some architectural features such as stained glass on windows, arches, and mirrors if you want to do something more extravagant. Add some wall art in your wall space to make it unique.
Think of Your Needs
Now that you know the kind of space you want, it is best to know how you're going to use it. This would involve knowing who you will be inviting to your room and how many people might come to visit. If you are the type of person that likes to have guests over at night, ensure you have a guest bedroom to accommodate your guests.
Always consider who you'll be sharing your room with, plus their needs. Look for ways to customize your small room. You can add an office to your master bedroom.
Take Care of the Ceiling
There's no way you fail to take care of the ceiling when you want your room to be enjoyable. Being the fifth wall in the room, you have to consider it too. It's easily noticeable to anyone in the room, and you have to make sure that it looks appealing.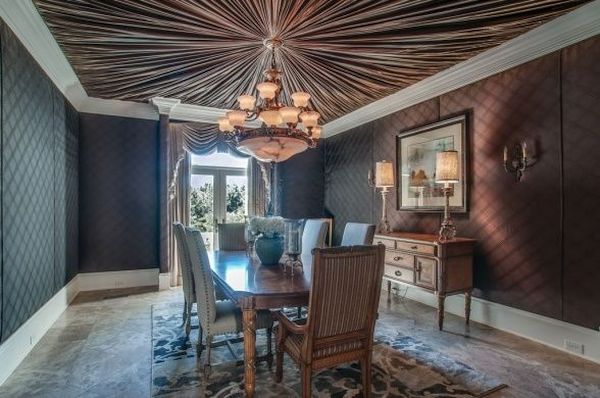 Give your space a feeling of comfort and intimacy by painting your ceiling with a slight wall color version. You can also use color with the same undertones so that it will blend naturally with the wall. This way, your ceiling won't just feel like an afterthought, and you'll be able to enjoy the room more.
Besides painting the ceiling, you can also stencil and even wallpaper to make it more decorative. Wallpaper designs vary from floral to geometric and even a starry night sky. You can always try those out to see what will work for your home first.
Create a Budget
Many people don't do the money planning part when it comes to home improvement. However, you cannot overlook this tip if you want your room to be appealing. Set aside a budget for painting the ceiling and other decoration work you have. This will help you avoid being overcharged by contractors and ensure you don't strain your pocket too much during the finish or any part of redecorating.
Before creating a budget, think of the essential things your space must have and what you don't need. This will help you know the exact amount you can spend on furniture, decor, and even accent pieces. For example, if your bedroom has limited closet space, you can opt for a dresser as you plan your budget.
Get the Right Size Furniture
Make sure you have the floor plan and your space measurement before buying your furniture. The last thing you would want is your room to end up with unfit furniture, especially in the bedroom. If you have a small bedroom, don't go for a heavy, large bed. Your room will end up looking congested instead of making it look spacious and comfortable. Make sure you measure content performance before bringing in anything.
Once you have the correct size furniture, don't forget to get yourself a good mattress. It is the best investment when having a restful night's sleep is concerned. A bad mattress can only bring back pains in your body instead of much-needed comfort. If your room ceiling is high, you can use a tall headboard and wood nightstands to make it look more sizable.
Consider Lighting Options
Lighting is very crucial for a room. If the room is too dark, you can get yourself light sources that will focus on specific areas. If you want to make it look bright and friendly, you can add dimmer switches which have a huge impact when rooms are painted light colors. You can also put overhead lights to bring an intimate feel to your bedroom.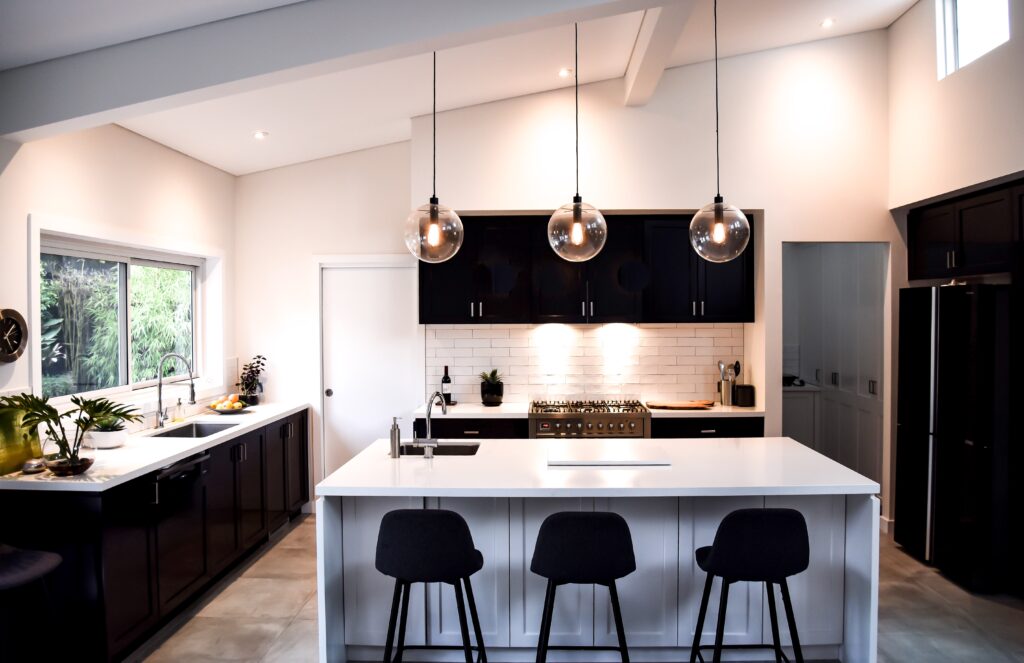 Make sure the on and off switches are separate to allow you to select and light only areas that you want at the moment. You can also replace a dimmer with a table lamp. Just make sure your lamp has a movable arm and place it on the bedside. Use a bedside lamp to provide you with reading lights if you like reading. Table lamps provide light to specific areas in your room and not the whole room.
Decide on Your Style
Coming up with your design is somewhat challenging, and this step can take time, especially if you don't know what kind of design would suit your room best. You certainly want to use items that are comfortable for yourself because this is your room.
Remember that when it comes to decorating a room, you have to gather information and consider your inspiration. Spend time on social media websites to select personalized ads that you like. Edit these personalized ads as your favorites and ideas to suit your space needs. Just ensure that whatever you end up with brings personal style and design to your room design. You can display personalized ads to make your room more appealing.
Create Your Layout
As far as room decoration is concerned, coming up with your layout is very important. Whether you are dealing with a small space or a larger space, you have to plan where every piece of furniture will go. Even though you'll find some rooms with built-in shelves, you can always customize them to suit your needs.
Consider any architectural feature that can limit how you are going to use your space. For instance, if you have a fireplace that takes up an entire wall, you will not be able to use the adjacent wall. It is also crucial to choose light items for you to rearrange once in a while without much hassle or expense.
To make matters even easier on yourself, consider choosing furniture and fixtures that fit in your space. For example, you can fit two couches in a room if both are placed against the opposite walls. Furniture and plan your space to make them fit without compromising the comfort of any occupant at all times. You can use drawers underneath in your bedroom to store your items.
Include Finishing Touches
Last but certainly not least on the room decorating tips are the finishing touches. Your indoor needs to feel warm and comfortable. One way to do this is by using soft sheets on your bed, a comforter that fits the size of the bed, or even decorative pillows on a couch. Don't forget about pictures and paintings. Display personalized ads on your wall if you have one. They can add color to any wall as well as character to your room.
In addition, finishing touches are something you can do seasonably to make your house beautiful. Curating these small final touches such as rugs, pillows, baskets, trays, and other unique items can lighten up your room. No matter your space, always go for finishing touches that you can swap out seasonally.
Adopt these Decor Ideas to Make Your Room Comfortable
When decorating your room, you have to be true with your style for things to work out. Your style should complement your room and make it look great. Don't forget to add a little fun and allow yourself to be creative as you design your own space. Consider all the steps required to make your space reflect your style and the design aesthetic. You can also feel free to consult someone who is well conversant with home décor to guide you.
Don't forget to read our guide on host gift etiquette.