Starting plants from seed can be a great way to get the plants you want for your garden. While it might take time to grow seeds from scratch, it's the cheapest way of doing so. And there are many ways of doing so including growing, swiping, or being a member of a seed library.
But how do you get started so you can get free seeds for your garden? This article has everything you need to know:
Saving Your Own Seeds
The first option of getting free seeds is to save your own. Many vegetables and flowers will produce seeds that can be saved and used the following season. You can let the plants bolt (go to seed) and then harvest the seeds once they're dried out.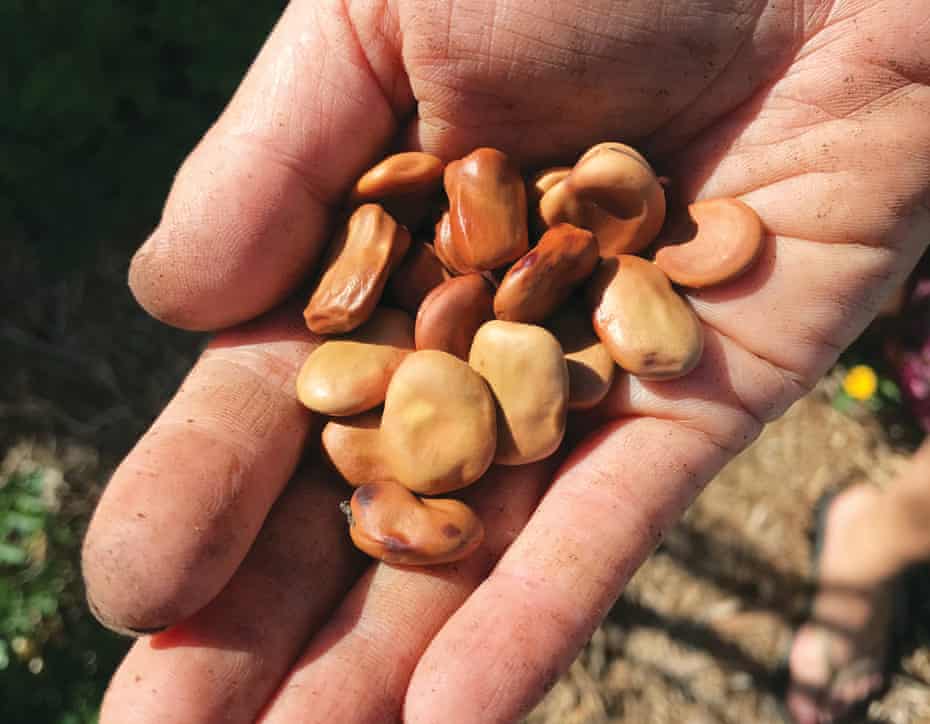 You can also save seeds from fruits and vegetables that you purchase from the grocery store. Simply wash them, remove the pulp, and then let them dry out before storing them. Once you save your kids, make sure you learn common mistakes made while growing seeds indoors.
Gardening Forums and Online Groups
Another option for getting free seeds is to join gardening forums or online groups. These groups are often willing to share seeds with fellow gardeners. You can also trade seeds with other gardeners, which can be a fun way to get new varieties of plants for your garden.
Online Seed Exchanges
Seed exchanges are a great way of getting free seeds and meeting like minded people. Basically, a seed exchange works like a trade. You decide what seeds you have extra of and what seeds you're interested in getting. In some situations, you may request seeds.
Traders are arranged online or sometimes via the phone. Then, you simply go to the post office and mail your seeds to whomever you're trading with. It's a win win situation. Seed savers exchange is the largest and oldest of the seed exchanges.
Seed saver is a non profit organization whose mission is to conserve and promote America's culturally diverse but endangered garden and food crop heritage for future generations by collecting, growing, and sharing heirloom seeds and plants. They've received worldwide recognition for preserving heirloom seeds for future generations.
Local Seed Exchanges
Local seed exchanges are also a great way to get free seeds for your garden. They are typically organized by a community group, such as a school, church, or gardening club. Many seed packets contain a hundred or more seeds. Often, when you order seeds, you may only need ten or so individual seeds.
A local swap is great because you can take the seeds you don't need and exchange them for something you need. There are a lot of local exchanges. You can simply do an internet search for one in your city or call around some organizations in your community and see if they offer free, low-cost seeds. Garden clubs or botanical gardens are also a good place to inquire.
Besides getting free seeds, there are other benefits of belonging to a seed exchange, including some heirloom varieties have fascinating histories and may be part of interesting family lineage. Churches also do local seed exchanges and giveaways in their community. You can swap different items in these churches, including nab tools, gardening books, and yard equipment.
Get Free Seeds Through Seed Libraries
Another way to get free seeds is through seed libraries. These are community resources where you can borrow different seeds to grow in your garden. The best part about using a seed library is that you can usually return the saved seeds to the library after you harvest them, so it's a cycle of sharing and giving back.
A seed library is also similar to a book library in that you borrow seeds then return an equal or greater number of seeds after the plant has grown. Just like with seed exchanges, try searching for a local seed library to find one near you.
Seed Company Gift With Purchase
Another way to get free seeds is to purchase them from a seed company. When you purchase from a reputable seed company, they often include free seed packets with your order. This is a great way to try out new varieties of plants and see which ones grow best in your garden. This is also a customer appreciation gesture from these seed companies.
Take Advantage of Social Media
Organizations and companies often give away free seeds through social media channels. Follow your favorite seed companies on Facebook, Twitter, and Instagram to see if they are running any promotions. You can also find giveaways from bloggers and gardening websites.
By taking advantage of these opportunities, you can stock up on a variety of seeds for your garden. There are also numerous garden groups on Facebook. Some are local, and some are national. One Facebook group to keep an eye on is the great American seed swap.
Rare and Heirloom Seeds Free from the USDA
If you are looking for heirloom seeds, the United States Department of Agriculture (USDA) offers a free seed catalog. The catalog is packed with rare and heirloom seeds. You can order the catalog by mail or download it from the USDA website.
Because the purpose of this program is to support research, education, and environmental protection, you'll have to justify why you have to receive these seeds. Note, the distribution of germplasm from NPGS collection to fulfill requests from individuals seeking free germplasm strictly for home use is generally considered inappropriate use of limited resources and in conflict with U.S government policy of not competing with commercial enterprises.
The USDA doesn't require or request a credit card to receive these seeds. They do not have a place to fill in a shipping account, which they would charge to ship you the seeds if you provide one. However, providing a shipping account isn't necessary, and they'll send you the seeds without one.
Get Free Seeds from Low or No Cost Seeds from Charitable Organizations
You can also get free seeds from charitable organizations. For example, Seeds of Change offers a free seed packet to anyone in the United States who completes an online form. They ask for your name and address, but you don't need to provide a shipping account or credit card number.
Self addressed stamped envelope programs will send you seeds for free but require that you send them an envelope with return postage to ship the seeds in.
Local Farmers Market
Some local farmers markets also offer free or low-cost seeds. It isn't always free, but you can walk around the market and talk to vendors. It's an interesting way of seeing new interesting plants that people are growing. You might find people willing to trade seeds at the end of the season.
FAQs on How to Get Free Seeds for Your Garden
How can you get free garden seed samples by mail?
Many seed companies will send you sample seed packets when you register for their free catalog. You can also get garden seed samples by mail by signing up for a seed exchange or seed library. A few charities also will send you free seed packets.
How can you get free vegetable seeds?
There are several ways to get free vegetable seeds. You can get them from a seed swap or seed library or sign up for a vegetable CSA. You can also collect the seeds from the vegetables you grow in your garden. So if you think of starting vegetable gardening in a small space, don't worry about where you'll get the seeds.
Final Thought on How to Get Free Seeds for Your Garden
So, there you have it! There are numerous sources for free vegetable seeds. Investing time looking for them can help you save money. You can also return the favor by saving seeds from your harvest and offering free seeds to other gardeners. You'll also be able to meet like-minded people and learn more about growing and saving seeds.