Decorating your home can be a daunting task. There are many things to consider- from the big picture down to the smallest detail. With all the work involved, it's easy to get overwhelmed.
But this doesn't have to be a problem if you have something motivating you while you work on it. And that something is none other than some inspiring quotes.
Here are some inspiring quotes about decorating that will help you focus on important things and give you some much-needed motivation. Read on!
Home Decor Quotes
Design is coming to grips with one's real lifestyle, one's real place in the world. Rooms shouldn't be put together for show but to nourish one's wellbeing

. Home decor

quote by Albert Hadley, interior designer.

One should never be the oldest thing in one's house, a quote by Patsy Stone. Antique and decor from different eras bring character to your home. They display a reverence for the ages beyond one's own life, pointing back to the history that brought us where we're today.

Kitchen should be designed around what's really important; fun, food and life. A quote by Rebecca de Ravanel, New York Interior Designer.

The best rooms have something to say about people living in them. Kathryn Ireland.

Be faithful to your own taste, because nothing you really like is ever out of style. Billy Baldwin.
Functional Decor Quotes
The details are not the details, they are the design. By Charles Eames. It's tempting to believe that home decor details are just that, minor details that don't require much thought or intention. However, in many aspects of life, the small things are big.

Simplicity is the ultimate sophistication, home decor quote by Leonardo da Vinci. Sometimes, it seems that the more decoration you add to a home, the more sophisticated it will be. On the contrary, less is often more when it comes to interior design. Simplicity in home decor brings peace and provides an overall feeling of cleanliness. Too many items or colors or mixing many styles creates stimulatory overload. This will look cluttered and thoughtless, even creating a feeling of anxiety.

If you love something, it will work. That's the only real rule, Bunny Williams. This is the most important idea in home decor because, in the end, your home is about what you love. Your home should always feel like home. It should never cease to be a representation of who you are and what you care about. If you love something, this is a clear indication that you should go for it, even if it breaks a rule.

We shape our homes, and then our homes shape us, by Winston Churchill. Our homes represent us and vice versa. We choose our home and decide how we will fill it and use it as a canvas to convey ourselves to the world. Our homes also have a role in forming us. This is why we must design them well when it comes to home decor. If your home is cluttered and there is no sense of unity among rooms, creating an inspiring and fulfilling life won't be easy. With the inspiration from this quote, you can learn

how to declutter your home

.
The best design projects are where people broke the rules, Nate Berkus. The rules exist so that they can be learned and then respectfully bent or broken. A home that adheres carefully to all these rules will lack an important element of creativity and inspiration in the end.

Luxury, to me, isn't about buying expensive things. It's about living in a way where you appreciate things, Oscar de la Renta. Luxury, in the end, is about choice. It's about customization of yourself and the elements of your life, including your home. Your selection should represent you and the things you appreciate in life. Your home decor should have meaning, ultimately pointing back to your personality and lifestyle.

Clutter isn't just the stuff in your closet. It's anything that gets between you and the life you want to live, Jan Showers and Peter Walsh, interior designers. Clutter is so ubiquitous that we often don't notice its presence. We're used to excess, accustomed to having more than what's necessary.

Every room needs a touch of black, just as it needs one antique piece, Jan Showers. Many people think that using black in home decor will make a room depressing. Black is always associated with anger or a feeling of inner darkness. Fortunately, too much black can give off this sense.

A room should feel collected, not decorated, Elsie de Wolfie. Do not think of each room as an assortment of decorations or pieces. Instead, think of it as one work of art that will be viewed and taken in as a whole.
Decorations are for the holidays, including placing stockings on the mantle for Christmas and bringing out the bathrooms' festive red and green soap dispensers. A room should look and feel like a whole and complete art piece, one full, cohesive message or thought and not something decorated.
Decorating Perfection Quotes
A designer knows when he has reached perfection not when there is nothing left to add but when there is nothing left to take away, Antoine de Saint-Exupéry.

Creativity is allowing yourself to make mistakes. Design is knowing which one to keep by Scott Adams.

Have no fear of perfection, you'll never reach it, Salvador Dali.

Everything has a place and everything in its place.
Comfortable Decor Quotes
If you wait until you have enough money to decorate and make your home your own, it will never happen. If you wait until you can afford to buy everything new, then you're missing a point. It's the old, the new, the hand-me-down, the collected, the worn but loved things in your home that make it your own.

All rooms ought to look as if they are lived in, and to have so to say, a friendly welcome ready for the incomer. A quote by William Morris.

Make your room as comfortable and attractive as possible and then get on with living. There's more life than decorating. A quote by Albert Hadley.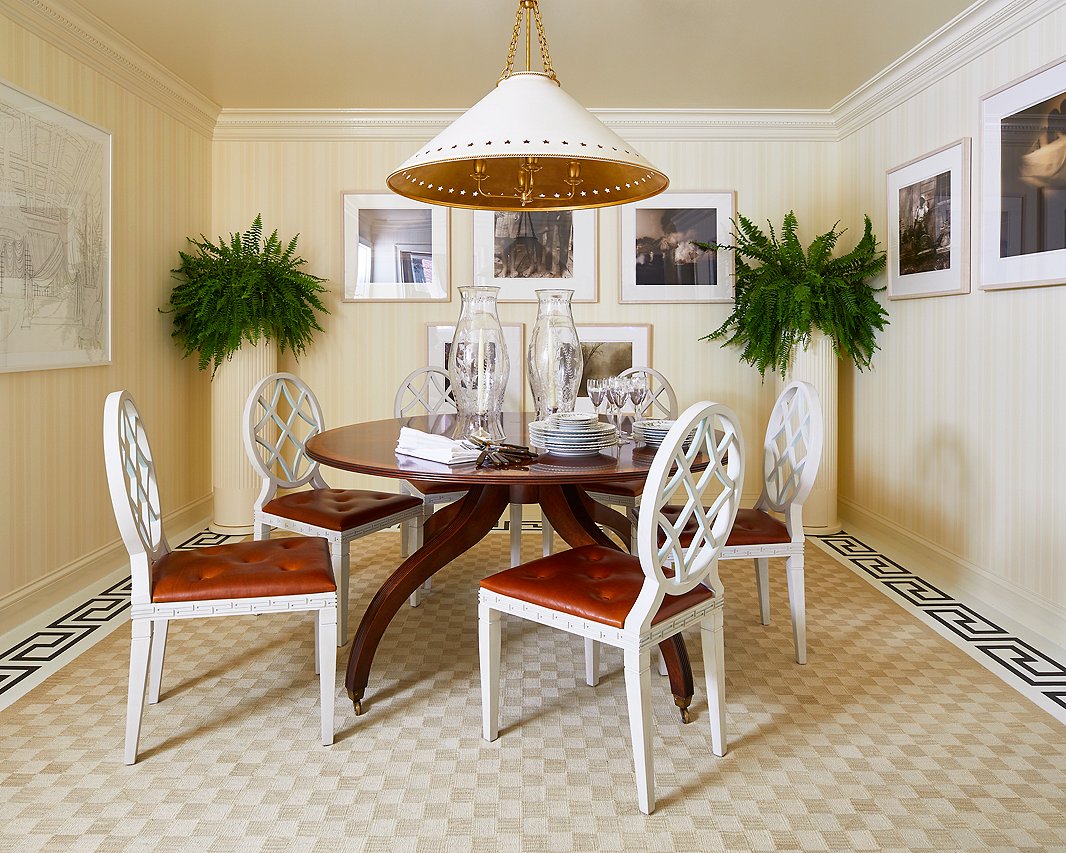 Witty Decorating Quotes
Decorate your home. It gives the illusion that your life is more interesting than it really is. A quote by Charles M. Schulz.

She well knew the great architectural secret of decorating her constructions, and never condescended to construct a decoration. Anthony Trollope.
FAQs on Inspirational Quotes About Decorating
Are inspiring quotes important to home decor?
Yes! Quotes are a great way to add personality and style to your home decor. They can be used as wall art or framed and displayed on a shelf or mantel.
What is an inspirational wall?
An inspirational wall is a very decoration of your working space. It's also a great decoration for any other space where you want to be inspired. So, an inspirational wall is a space where you put things that inspire you.
Can I use quotes in every room of my house?
Quotes can be used in any room of your house, but they may work best in rooms that are more personal, such as the bedroom or bathroom.
Final Thought on Inspirational Quotes About Decoration
As you can see, decoration quotes play a big role when it comes to being inspired. By having these quotes in a space, you can help change the vibe of that area and maybe even get some work done, like you can go for wind chime feng shui ones.
So, try putting up some quotes and see how they make you feel!