Since its entrance into the market, Bosch has never been disappointed in its product quality. German engineered Bosch dishwashers are quiet, have flexible loading options, and use less water and energy than most dishwashers on the market.
Bosch is a one-stop-shop for all of your home appliance needs washers and dryers, microwaves, refrigerators, and ovens.
Bosch is known for its innovative technologies that make everyday tasks easier. For instance, the company was the first to introduce a dishwasher with an integrated water softener. This feature helps to protect your dishes from hard water and keeps them looking their best.
Bosch History
Bosch company started in a backyard in Stuttgart West as the Workshop for Precision and Electrical Engineering on 15 November 1886. The next year, Bosch presented a low voltage magneto for gas engines.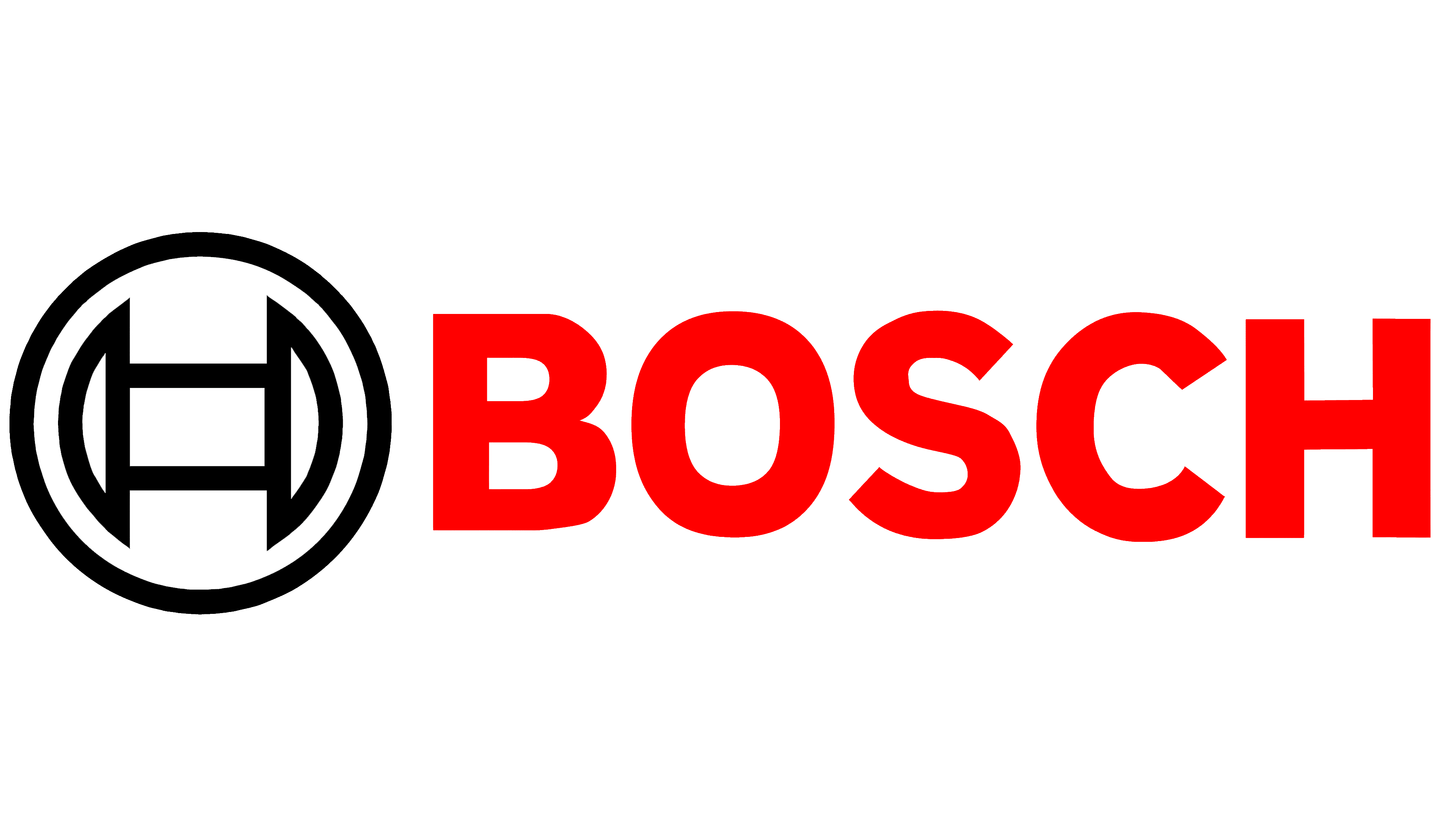 In 1897, Bosch started installing magneto ignition devices into automobiles and became a supplier of an ignition system. In 1902, Bosch was the first to patent a magneto ignition system for diesel engines. By 1903, Bosch had already started producing spark plugs and other electrical equipment for automobiles.
In 1901, Bosch opened its first factory in Stuttgart and introduced the 8-hour day for workers. In 1910, the Feuerbach plant was built near Stuttgart, where Bosch started to produce headlights in 1913. In 1917, Bosch became a corporation.
Headquarters Location
Robert Bosch, commonly known as Bosch, is a German multinational engineering and technology company headquartered in Gerlingen. The company was founded by Robert Bosch in Stuttgart in 1886. Bosch is 92% owned by Robert Bosch Stiftung, a charitable institution.
Bosch's core operating areas are spread across four different sectors, including mobility which includes hardware and software, consumer goods, including household appliances and power tools, and industrial technology, including drive and control, and energy and building technology.
Through a complex network of over 440 subsidiaries and regional entities, the company operates in over 60 countries worldwide. Including sales and service partners, Bosch's global manufacturing, engineering, and sales network cover nearly every country in the world. At 125 locations around the globe, Bosch employs roughly 64,500 associates in research and development.
Popular Product Types by Bosch
Bosch is a major player in the field of mobility, consumer goods, industrial technology, and energy and building technology. Bosch products range from motor vehicle parts, security, and micromechanical systems to household appliances to power tools.
The majority of Bosch group businesses are grouped into the following four business sectors:
Mobility Solutions
Bosch offers a wide variety of mobility solutions that make transportation safer, more efficient, and more comfortable. The main areas of activity are injection technology and power train peripherals for internal combustion engines, powertrain electrification, steering systems, safety, and driver assistant systems.
Others include infotainment technology, as well as vehicle-to-vehicle and vehicle-to-infrastructure communication, repair-shop concepts, and technology and services for the automotive aftermarket. Particular strategic priorities for the sector include transforming the powertrain, reducing emissions, and developing new mobility concepts.
Industrial Technology
This sector provides a broad spectrum of products and solutions, including factory automation systems, packaging and labeling machines, assembly and testing lines for the automotive industry, semiconductor manufacturing equipment, and software solutions for machine tools.
The sector includes the drive and control technology division, whose products include customized drive, control, and linear motion for factory automation, plant construction, and engineering and mobile machinery. Packaging technology provides process and packaging for the pharmaceuticals and foodstuff industries.
Its range includes stand-alone machines, systems, and services. Bosch's in-house provider of assembly systems, Robert Bosch Manufacturing Solutions GmbH, Stuttgart, remains part of Bosch Group. There's also the Bosch Connected Business Industry Unit, which develops software and caries out industry 4.0 projects for internal and external customers, and has been part of the Industrial Technology business sector since the start of 2018.
Consumer Goods
The Consumer Goods business sector contributed some 23% of total Bosch group sales in 2019. Its power tools division is a supplier of power tools, power tool accessories, and measuring technology. Apart from power tools such as hammer drills, cordless screwdrivers, and jigsaws, its products also produce gardening equipment such as lawnmowers, hedge trimmers, and high-pressure cleaners.
The Consumer Goods business sector also includes BSH Hausgerate GmbH, which offers a broad range of modern, energy-efficient, and increasingly connected household appliances. Its products range from washing machines and tumble dryers to refrigerators and freezers, stoves, ovens, and dishwashers. They also have small appliances, including vacuum cleaners, coffee makers, and food processors. This makes Bosch among the best brands to make a kitchen appliance brand that's of high quality and affordable. Check out some of the best Bosch refrigerators in the market and get a perfect definition of quality.
Energy and Building Technology
In 2019, the Energy and Building Technology business sector generated 7% of rotal Bosch Group sales. Its Building Technologies division has two areas of business: the global product business for security and communications and the regional integrator business.
The latter offers services for building security, energy efficiency, and building automation in selected countries. Both of these units focus on commercial applications. The products encompass video surveillance, intrusion detection, fire detection, and voice alarm systems, as well as access control and professional audio and conference systems.
The Thermo technology division offers systems for air conditioning, hot water, and decentralized energy management. It provides hot water heating systems and energy management for residential buildings, water heaters, and commercial and industrial heating and air conditioning systems.
The Bosch Global Service Solutions division offers outsourcing for business and services, mainly for customers in the automotive, travel, and logistics industries and in information and communication technology. Bosch also offers shared device functions. Robert Bosch Smart Home GmbH offers web-enabled, app-controlled products for the home.
Other Business Areas
In addition to these four business sectors, Bosch also operates in other business areas that are not assigned to a particular sector. For example, Bosch Healthcare Solutions GmbH is a 100 percent subsidiary of Robert Bosch GmbH that offers products and services for diagnostics, therapy, and prevention for patients, doctors, and nursing staff. The Security Systems division develops solutions related to safety, security, and access systems.
Bosch Software Innovations has been active in the development of Internet of Things (IoT) and Industry 4.0 solutions since 2009. The subsidiary is headquartered in Reutlingen and has over 350 employees. The Robert Bosch Stiftung GmbH acts as the holding company for the Bosch Group's charitable activities. The Grow Platform GmbH is the legal entity for the Robert Bosch Group's corporate venture capital activities.
Bosch Brand Reputation
Since its entrance into the market, Bosch has strived to build a reputation for quality and reliability. In 2013, Bosch ranked first in the German "brand monitor" ranking, which is based on interviews with 12,500 consumers. According to the 2016 edition of the same study, Bosch has maintained its position as the most reputable company in Germany.
In 2015, Bosch was ranked as the most reputable company in the world by Reputation Institute's "Global RepTrak 100" study. In 2016 and 2017, Bosch ranked first among German companies in the "Reputation Leaders" ranking compiled by the news magazine Focus.
The Robert Bosch Stiftung focuses its social engagement on the issues of international understanding, education, health, and the environment. The Robert Bosch Stiftung is one of the largest private foundations in Germany, with an endowment of around 2 billion euros. Its social engagement amounts to around 100 million euros per year.
What Brand or Subsidiaries Does Bosch Own?
Bosch owns several brands and subsidiaries, which are:
Worcester Bosch

Electro-voice

Dynacord

Telex

Junkers

Dremel

Siemens

Neff GmbH

Gaggenau Hausgerate

AutoCrew

Bosch Car Service

ITK Engineering

HC cargo

Robinair

Zexel

ETAS
Social Responsibility
Environmental Practices and Initiatives
In May 2019, Bosch said it plans to be fully carbon neutral by 2020, which is a decade or earlier than most of its rivals. This has been accredited to big investments in clean electricity and an ambitious carbon offset program.
Partnership With Universities
Bosch has partnered with many universities around the world to promote research and development in various fields, such as the Technical University of Darmstadt. This partnering allows for sharing of resources and ideas between the industry and academia.
Related Top Appliance Brands