Electrolux is a leading global appliance company that has shaped superior living for over a century. This brand has reinvented taste and level of care for millions of households.
Along with offering a full line kitchen line and laundry appliances, Electrolux delivers inspirational design and consumer relevant innovation that's on par with the brand's mass premium market position. From powerful vacuum cleaners to washers and dryers that save time and energy, Electrolux has the perfect appliance for your needs.
Plus, Electrolux products are designed to be efficient and durable so that you can rely on them for years to come. Read on to learn more about this iconic brand.
A Brief History of Electrolux
The history of Electrolux begin in Sweden over a century ago. The company originates from a merger of two companies, Lux AB and Svenska Elektron AB. These companies formed an established manufacturer, leading to a younger company founded by a former vacuum salesman who had also been an employee of the former firm.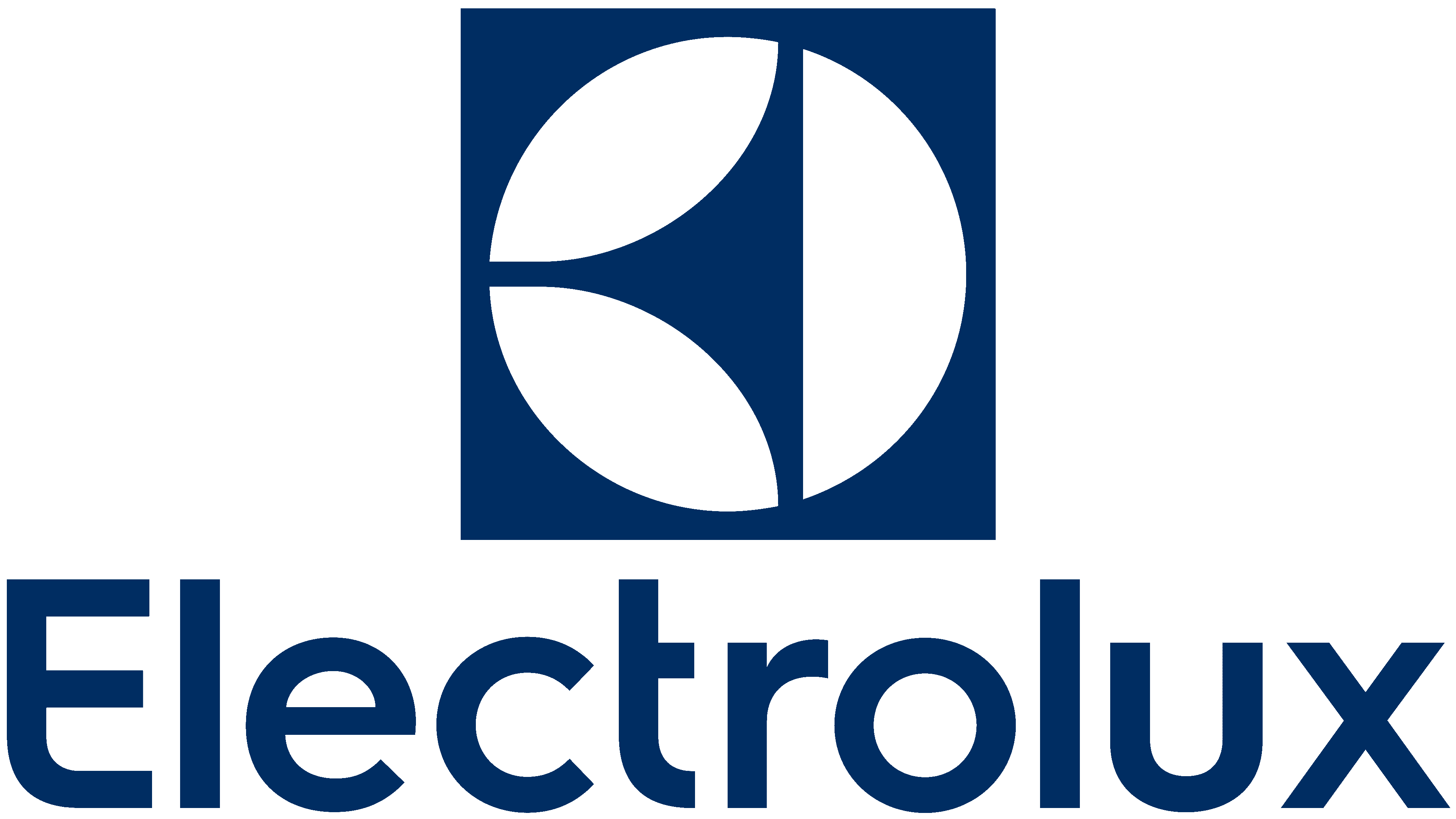 The origins of Electrolux are closely tied to the vacuum, but today, it also makes other major appliances such as fridges, washing machines, and cookers. The company has a presence in over 150 countries, and its products are used by millions of people every day.
The company often and regularly expanded through mergers and acquisitions. While it bought several companies before the 1960s, that decade saw the beginnings of a new wave of M&A activity. The company bought ElektroHelios, Norwegian Elektra, Danish Atlas, Finish Slev, and Flymo in the nine years from 1960 to 1969.
This style of growth continued through the 1990s, seeing Electrolux purchase scores of companies, including Husqvarna. Hans Werthen, President and later chairman of the board, led the strategic core of an increasingly decentralized Electrolux and was instrumental to its rapid growth.
In the 1960s and 1970s, the company, in an attempt to cut costs, centralized administration and wiring out economies of scale from Electrolux's operations. The focus was on firm growth, further company-wide restructuring efforts only began in the late 1990s.
Electrolux made an initial public offering on the London Stock Exchange in 1928 and another on the Stockholm Stock Exchange in 1930. Currently, it shares trade on the NASDAQ OMX Nordic Market and over the counter. Electrolux is an OMX Nordic 40 constituent stock.
In North America, the Electrolux name was long used by vacuum cleaner manufacturer Aerus LLC, originally established to sell Swedish Electrux Products. In 2000, Aerus transferred trademark rights back to the Electrolux Group and ceased using the Electrolux name in 2004.
Electrolux-made vacuums carried the Eureka brand name, which Electrolux continued to use while selling Electrolux branded vacuums after 2000. Electrolux USA customer service maintains a database of Electrolux-made vacuums and provides a link to Aerus's website for the convenience of owners of Electrolux branded Aerus vacuums.
On Jan 1, Keith Mcloughlin took over as president and CEO, becoming the company's first non-Swedish chief executive. In August 2011, Electrolux was acquired from Sigdo Koppers, the Chilean appliance manufacturer CTI obtained several brands with the purchase, including Fensa, Gafa, Mademsa, and Somela.
In February 2017, Electrolux announced that it had agreed to acquire Anova Applied Electronics Inc., the U.S based provider of the Anova Precision Cooker. On Mar 23, Electrolux completed the spin-off of its professional division, which the separated company incorporated as Electrolux Professional AB.
Headquarters Location
AB Electrolux is a Swedish multinational home appliance manufacturer headquartered in Stockholm. It is consistently ranked the world's second-largest appliance maker by units sold after Whirlpool.
Electrolux products sell under a variety of brand names and are primarily major appliances and vacuum cleaners intended for home consumer use. Electrolux has a primary listing on the Stockholm Stock Exchange, and it's a constituent of the OMX Stockholm 30 index.
Popular Product Types by Electrolux
Electrolux's thoughtfully designed products are the result of consumer investment and feedback. The company's appliances are designed to make consumers' lives easier, whether it's a refrigerator that can text you when you're out of milk or a washing machine with sensors that automatically adjust water temperature and cycle time.
Some of the most popular product types by Electrolux include:
Electrolux Cooking appliances
Ranges
Ranges feature a perfect taste temperature probe that helps you roast meats to the exact degree of doneness you crave. It also has a perfect dual convection fan that can enable you to achieve crispiness on the outside and juicy on the inside.
Cooktops
The cooktop features minimum to maximum, allowing you to adjust the gas burner from sear to simmer in seconds. Precise temperature control on the cooktop also allows for perfect results.
Microwaves Ovens
Electrolux microwaves have sensors that automatically adjust cooking time and power for perfect results. They also feature a built-in coffee maker that can brew a cup of coffee in minutes.
Vent hoods
Premium LED lighting in the vent hood keeps the foot on your cooktop clearly visible, while the LCD Electronic Controls make it easy to adjust settings.
Electrolux Refrigerators
Electrolux has a perfect temperature drawer, making it ready to serve you when you entertain. The drawer has three different zones so you can keep your wine at the perfect drinking temperature, your cheese at the ideal storage temperature, and meat or seafood chilled until ready to cook.
Counter depth shelves side by side gives you more space to store what you need. The sure 2-fit capacity ensures that it can accommodate everything from platters to ice cream pails.
Electrolux Dishwashers
The Satelite spry arm provides complete water coverage for a thorough clean. The arm rotates in five different directions, so the water hits your dishes from all angles for a deep clean.
Luxury soft grips keep your plates, glasses, and baking dishes in place for a thorough clean. Electrolux's dry system delivers impeccable results with spotless dishes. Target wash zones clean all sizes and shapes of all dishes with ease.
Electrolux Washers and Dryers
Each of these Electrolux laundry appliances has quality features that make Electrolux a top name in home appliances.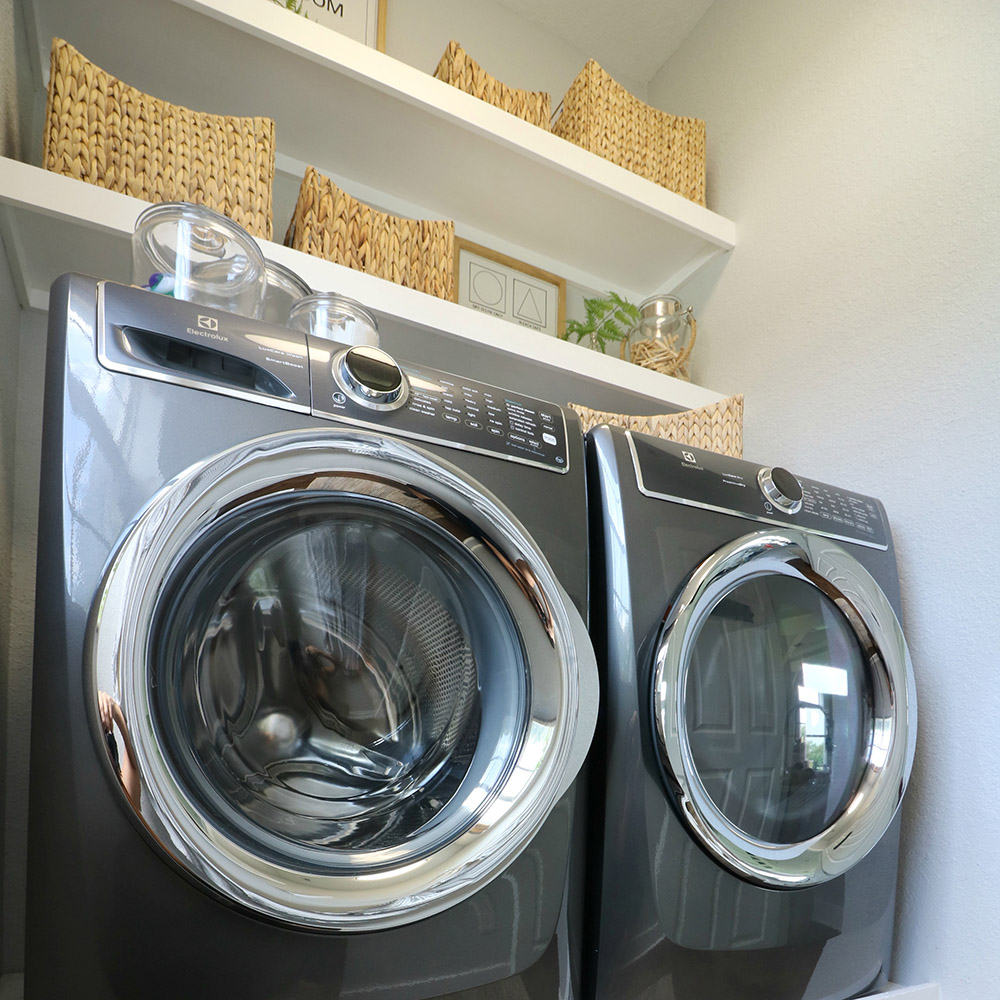 Electrolux washers come with various features, making them tough on dirt but gentle on clothes. The Perfect Balance System keeps your washer from vibrating, and the LuxCare Wash System uses a cold water cycle to clean clothes thoroughly.
Smart boost and perfect steam make Electrolux dryers some of the most efficient on the market. Instant refresh uses steam to remove wrinkles and refresh clothes in just ten minutes.
Electrolux Brand Reputation
A popular appliance brand, Electrolux is known for its innovative products and cutting-edge technology, washers and dryers are no exception. With quality features and a reputation for excellence, Electrolux laundry appliances are a wise choice for your home.
Being the second largest brand in the world after Whirlpool, Electrolux is a Swedish multinational corporation that produces household appliances and appliances for professional use. All of the Electrolux products are highly rated by customers across the globe.
What Brands of Subsidiaries Does Electrolux Own?
Electrolux sells under a wide list of appliance brands worldwide. Most of the brands were acquired through mergers and acquisitions and only do business in a single country or geographic area. Here is an incomplete list of some of the brands owned by Electrolux:
AEG – Home appliances sold in Europe, Russia, and China.

Eureka – Floor care products sold in North America.

Sanitaire – Commercial vacuums sold in North America.

Electrolux has several other brands that it uses for specific product lines or geographic markets, including:

Zanussi – Home appliances sold in Europe.

Frigidaire – Home appliances sold in North America and South America.

Tappan – Major kitchen appliances sold in North America.

Kelvinator- an air conditioning and fridge freezer brand sold in Australia and India.

Tornado, vacuum cleaners, and other consumer products.
These are just but a few of the other known Electrolux brands. The list is endless as the company has a long history of over a hundred years.
Social Responsibility
The company's current international slogan is to shape living for the better, meaning that it wants to help shape a better life for people through its products and services. The company has come up with a strategy that aims at reducing the environmental impact of its activities by 30% before 2020, as compared to 2010 levels.
This is in line with the United Nations Sustainable Development Goals. The company plans to achieve this by investing in research and development so as to come up with more energy-efficient products.
It also plans to educate consumers on how they can use their products in a more sustainable way while at the same time working with suppliers to help them reduce the environmental impact of their operations.
In conclusion, the Electrolux Group is a company that is committed to social and environmental responsibility. It is constantly striving to reduce its environmental impact and to educate consumers on how they can use its products in a more sustainable way.
Related Top Appliance Brands