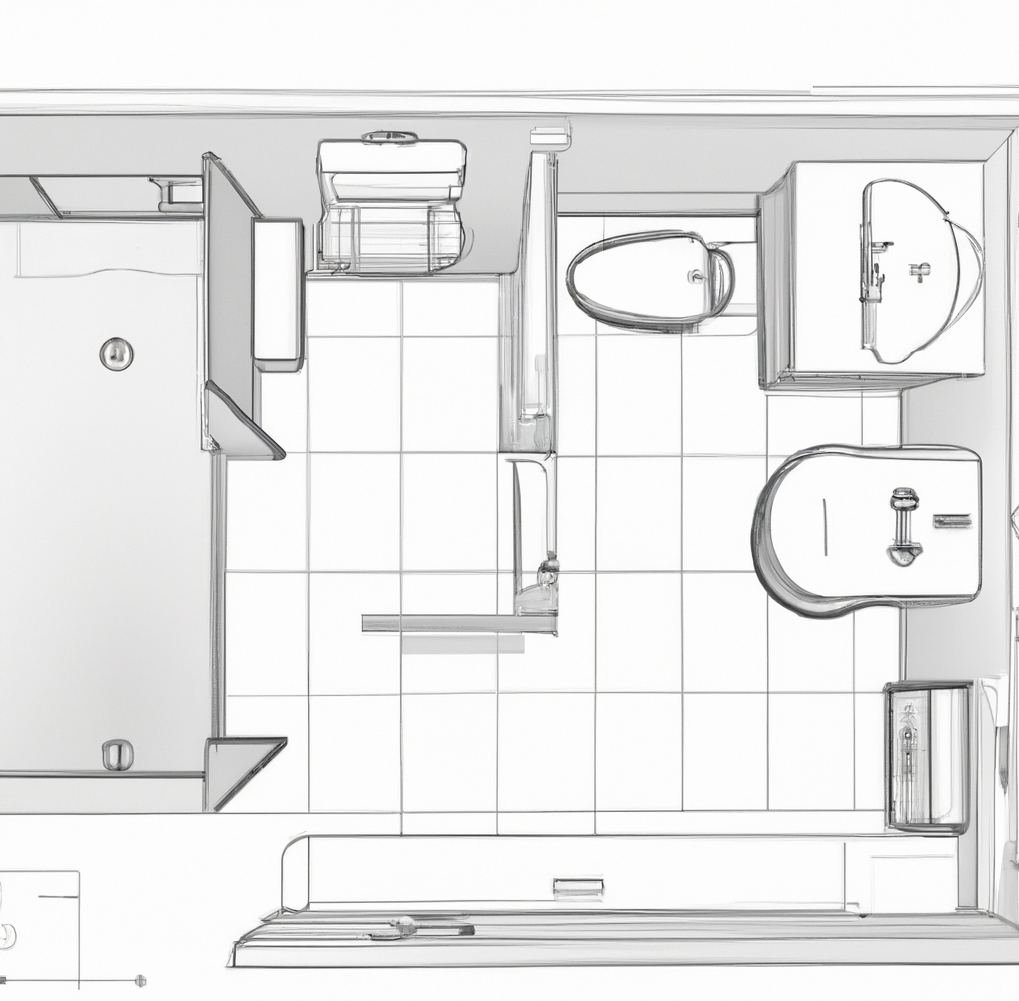 Choosing every element of your master bathroom layout can be overwhelming since there are so many options to choose from. Do you really need that separate shower? Will subway tile still be cool in the master bathroom?
Here's how to put together the ultimate master bathroom floor plan and a few ideas that you can choose from for your new bathroom layout.
Putting Together a Master Bathroom Floor Plan
Put Your Entryway First
Choosing the right kind of bathroom door should be one of the things to think about when you're putting together your new bathroom layout. Do you need a pocket door to make more space for a tall linen closet or do you need French doors to tie your entire bathroom design together? Your bathroom door can set the tone for your entire master bathroom so choose wisely.
Shower or Bathtub
While you can definitely have both a walk-in shower and a freestanding tub, it is important to assess your needs. This way, you can adjust your bathroom layout to cater to a separate shower, specific shower doors, or a standalone shower room. Your dream bathroom could consist of a soaking tub where you can take milk baths or a simple walk-in shower with your favorite pattern on the shower curtain.
Think About Your Vanity
An important element in any bathroom layout is actually the vanity space. For instance, a master bathroom floor plan will need to adjust the floor space of a separate toilet compartment to accommodate a double vanity. You will also need the appropriate light fixtures to light up the counter space of the vanity area. Maybe you don't need a double vanity and a single vanity is perfect for your minimalist master bathroom.
Do you Need Powder Rooms?
Before settling on a master bathroom floor plan, you should think about the occasional guest or an area where more than one person can get ready. A primary bathroom will usually have a powder room or a shared space. Of course, each master bathroom is unique and maybe you'd rather use the space for a freestanding tub. If you need powder rooms, it is an important component of your overall bathroom layout.
Separate Room
Your master bathroom does not have to be just one room either. Sometimes, having a separate room can be beneficial if you have a small bathroom, want a separate toilet compartment, shower room, closet dedicated to expensive bath linens, or a full bath. Perhaps you want a square bathroom and a separate walk-in shower. Your master bathroom floor plan can definitely accommodate another room, just consult with your design team to make sure that you are getting all of the statement lighting and countertop space that you want.
Optimizing Your Floor Space
If you want to make the most out of your master bathroom floor plan, make more space! Your master bathroom layout can be designed to optimize your space and give you the privacy you need. And how much does subway tile cost? You need to look into these factors as well.
Master Bathroom Layout Ideas
Double Vanity, Shower Room, and a Freestanding Bathtub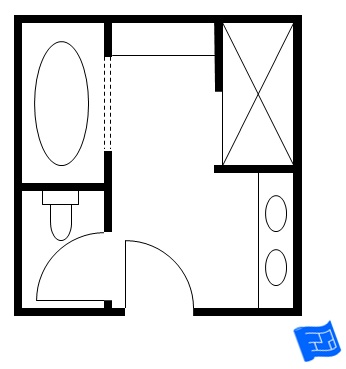 This floor plan is the ultimate master bath with a double vanity, separate toilet compartment, a walk-in shower, and a tub!
Not One But Two Vanities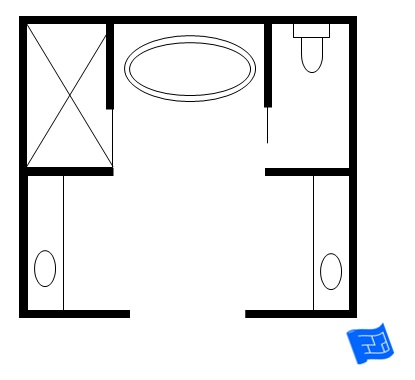 This bathroom layout has two sinks and vanity spaces across each other as you enter. The bathroom design then has all of the other amenities across the way in a direct line so that plumbing costs are at a low. If you want more privacy in your primary bathroom, simply install doors instead of a privacy panel.
Putting a Powder Room First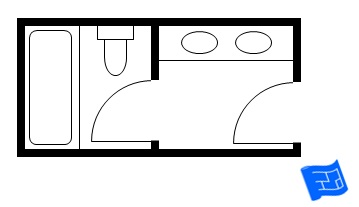 Instead of a walk-in shower, walk right into the powder room first equipped with a double vanity. If guests do need to use the toilet area or are staying for a soak, they can walk into the wet zone separated by a door.
Nearly Double Everything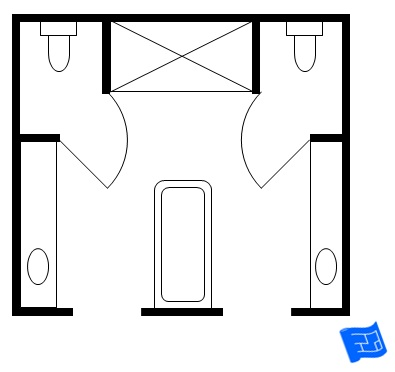 For an extremely luxurious master bathroom, get two sinks and toilets. Having separate amenities is great for a bigger master bathroom floor plan and you can even divide the interior into two. Make sure to have windows if you're going with this bathroom layout or have adequate lighting for the whole space!