Kitchen knives are one of the most important tools in any chef's arsenal. Many people always go for a one-knife-fits-all type of kitchen, where one knife is used for everything. However, if you want to make the best out of your kitchen and do some professional cooking, it's important to have different knives designed for specific tasks.
Of the brands tested and proven to provide the best kitchen performance, Shun and Tijoro stand out. These are Japanese knives that are well crafted by hand, and Japanese knife manufacturing companies have worked tirelessly to create them.
Read on to learn about these Japanese kitchen knives and be able to decide for yourself which one is better.
Shun Kitchen Knives
Shun is a subsidiary of the KAI group, which has been making razor-sharp blades for over 100 years. Shun kitchen knives are produced in Seki City, Japan – the "City of Blades."
Shun knives are made with harder steel than Tojiro knives, meaning they will stay sharp for longer but are more difficult to sharpen. The blades are also thinner, making them lighter and easier to maneuver.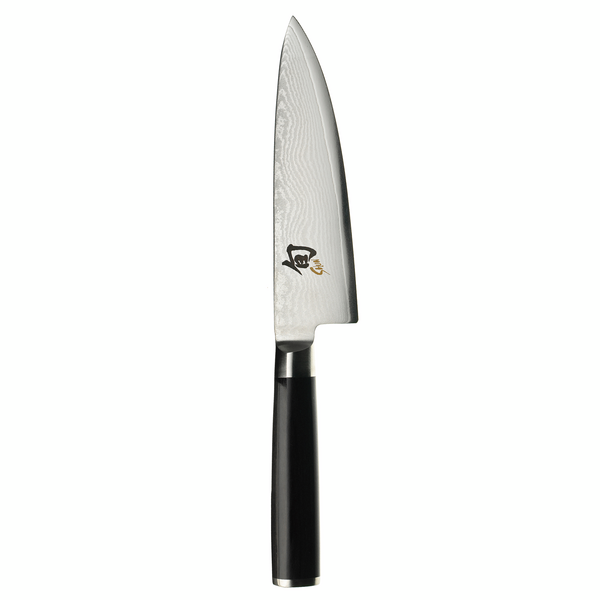 The first thing you'll notice about Shun kitchen knives is their beautiful design. The blades are made from high-carbon steel that has been forged into a 16-degree double-bevel edge. This gives the knife an acute angle that is ideal for slicing through tough meats and vegetables.
The steel used in Shun knives is also harder than most other kitchen knives, which means that it will stay sharp for a longer period of time. In addition, the hard steel makes the knife more resistant to chipping and breaking. To learn about shun knives review, they are more attractive than any other business in cutlery.
Shun cutlery manufactures several series of Japanese knives, including:
Fuji knife

Dual-core

Hikari

Classic

Classic pro

Shun blue

Sora

Kanso

Kaji

Hiro
Shun cutlery also manufactures different types of Japanese kitchen knives, including:
Chef's knife

Paring knife

Slicing knife

Boning knife

Utility knife

Bread knife
Tojiro Kitchen Knives
Tojiro company first began producing stainless steel fruit knives in 1955 at a time when stainless steel kitchen knives were said to be blunter than carbon steel. Today, Tojiro kitchen knives blend western and oriental styles, combining a Japanese blade with a European handle.
This made the brand quite popular among home cooks and professional chefs. Tojiro knife blades are commonly made of clad steel forged in a similar way to Japanese swords or legendary samurai swords. The steel used is high carbon stainless steel, making the knives extremely hard and giving them a long-lasting edge.
The company merges traditional knife forging techniques with modern technology, producing a balanced and light kitchen knife that is a pleasure to use. There are a number of materials used to produce Tojiro kitchen knives, including:
VG10

Nickel Damascus steel

High carbon stainless steel

Aogami steel

Shirogami steel

Molybdenum Vanadium steel
These materials offer abrasion and corrosion resistance, have long-lasting sharpness, and are light and strong. The knife handles are made of oak with a buffalo horn bolster attached to them. The oak handle is water resistant, making it more durable. Tojiro company also produces Western-style knives and Japanese-style knives.
Western-style Japanese knives include:
Santoku knife

Chef Knife

Nakiri knife

Petty knife

Sujihiki or slicer
Classic Japanese style Tojiro knives include:
Usuba

Tako Sashimi

Yanagi Sashimi

Deba

Ajikiri
Key Features of Shun and Tojiro Kitchen Knives
Both Tojiro and Shun kitchen knives are made of high-quality materials. Shun kitchen knives are made of VG-10 steel, Japanese stainless steel containing cobalt. The difference between these two best kitchen knife brands is the quality of steel used in their construction. Here are the key features of each type of knife that you should consider before you test any of them:
Shun Kitchen Knives Key Features
If you test the best Shun kitchen knives on the market, you'll notice it has some of the features listed here.
Design
The Shun Premier line of knives has a timeless look with a D-shaped ebony PakkaWood handle. Shun knives come in Western styles, but they're mostly Japanese-inclined cutlery.
Material
As mentioned, Shun knives use higher quality steel, such as VG-10, VG-MAX, and VG-2. There are also knives that feature Aus8A or Aus 10A variations, plus white steel, blue steel, and traditional Kasumi steel. Blades made with these materials are sharp, lightweight, and easy to maneuver.
Manufactured In
Shun knives are made in Seki City, Japan. Seki city is known as the city of blades because it is where most of Japan's cutlery is produced. Since 1908, the company has distributed knives in more than 30 countries worldwide, meeting the needs of home and professional cooks.
Performance
Shun knives boast excellent performance. They're incredibly sharp and can handle almost any cutting task you throw at them. The blades are also durable and resistant to corrosion.
Sharpness
Shun knives are incredibly sharp. The blades are made from high-quality steel that is hardened to a Rockwell hardness of 60. This means that the blades can retain their sharpness for a long time.
Knife Handles
Shun kitchen knives mostly use pakkawood handles. Pakkawood is a composite material made from wood and resin. It's extremely durable and resistant to moisture. Other than the material, the handle has D shaped design, providing users with a good grip. The striking wood patterns featured in Shun knives are also good-looking. Overall, Shun handles are far better in aesthetics and comfort while providing a natural feel.
Tojiro Kitchen Knives Key Features
Have you tested Tojiro knives in your kitchen yet? If not then now is the time to test one and see for yourself some of the features you'll find in the best Tojiro knives on the market. Here are some of the features.
Design
The Tojiro knife has a simple and sleek design. The blade is made of stainless steel with a black matte finish. The handle is also made of stainless steel and has a comfortable grip. These knives are appealing to both Western-style Japanese knives and classic Japanese knives.
Manufactured In
Tojiro knives are made in Japan. Since its inception, the company has improved the style of its knives to mix Western and Oriental cultures. The results are Japanese-made blades with classic European handle profiles.
Sharpness
Tojiro kitchen knives are extremely sharp. The blades are made of high-quality stainless steel, which makes them resistant to rust and corrosion. In addition, the blades are heat treated to ensure long-lasting sharpness.
Material
Tojiro kitchen knives use lower quality steel, like high carbon stainless steel, molybdenum vanadium, and powered high-speed steel.
Knife Handles
Tojiro knife handles have eco wood materials, featuring a combination of oak with eye-catching buffalo horn bolsters. This build is water resistant and guarantees a comfy grip.
Tojiro vs. Shun Kitchen Knives Performance Comparison
Both Tojiro and Shun are types of kitchen knives that will offer great performance in the kitchen. However, there are some differences that you should know about before making a decision.
Price
Tojiro is an affordable brand that offers lower-quality knives, but the cutlery remains among the best within its price range. Lower prices also mean anyone can lay their hands on these knives, making them great for beginners.
On the other hand, Shun is high-end that offers excellent quality knives. Although the prices are higher, these kitchen knives are worth the investment as they will last for many years with proper care. Besides producing knives with beautiful Pakkawood handles and top-tier quality steel, the manufacturers offer a lifetime warranty and a sharpening service.
Design
Tojiro uses a full-tang design that makes their knives more balanced and less likely to break. The blades also have a nice taper that allows for better cutting performance. Shun knives, on the other hand, have a partial tang that is nested inside the handle. This design makes their knives lighter but also less durable.
Origin
Tojiro knives are made in Japan, a country with a long history of knife making. Shun knives, on the other hand, come from a cutlery maker, Kai group, that is based in Japan. The company distributes Shun knives in more than 30 countries worldwide, meeting the needs of home and professional cooks.
Size
Tojiro knives come in sizes as little as 88.9mm or as large as 270mm. The company offers a wide variety of kitchen knives to satisfy the needs of different users. Shun knives, however, have a more limited size range. The blades of their kitchen knives measure between 210mm and 304mm.
In both cases, there are smaller chef's knives available for those who prefer to work with a smaller blade. Tojiro knives are better for home cooks, while Shun knives are ideal for amateur and professional cooking.
Blade Quality
Tojiro knives use lower quality steel than Shun knives. The steel is harder but not as strong. As a result, Tojiro knives don't hold their edge as well and need to be sharpened more often.
Shun knives use VG-10 steel, which is high-quality stainless steel. The blades are designed to resist corrosion and maintain a sharp edge.
Handle Quality
Tojiro knives have eco wood handles that are comfortable to hold. The handles are also durable and won't break easily. This handle is resistant to water, corrosion, and rust.
Shun knives have Pakkawood handles that are also more resistant to water, corrosion, and rust. The handles are comfortable to grip and provide a good balance.
Sharpening Service
Tojiro knives don't offer to sharpen services to customers. If your knife gets dull, you have to sharpen it yourself. You know what dull knives are like. They can be unsafe and make it difficult to cook properly.
Shun knives offer a free sharpening service for life. You can send your knife back to the company, and they will sharpen it for you. This is a great service that keeps your knife in top condition.
Pros and Cons of Tojiro vs Shun Kitchen Knives
Tojiro Knives
Pros:
Quite affordable

High-quality knives

Water-resistant
Cons:
Low quality compared to Shun kitchen knives

It doesn't offer sharpening services
Shun Knives
Pros:
Superior quality knife brand

Offers sharpening services

It comes with a lifetime warranty

Ebony Pakkawood handles

It comes with additional accessories
Cons:
A bit expensive

An enormous belly forces you to rock the blade more so as to cut all the way into the food

Curved up heel, making up and down cutting difficult
Value for Money: Are They Worth it?
Investing in Shun and Tojiro kitchen knives is worth it, provided that you know how to properly take care of them. However, if you do not intend to use them often or if you are the type who is always hard on their knives, then perhaps Tojiro knives would be a better option for you since they are more affordable and easier to replace than Shun knives. Nevertheless, both brands offer top-quality kitchen knives that would make your cooking experience more enjoyable and hassle-free.
FAQs on Tojiro vs Shun Kitchen Knives
Why are Shun knives so expensive?
Shun knives are expensive because of their superior construction and materials. They are made with high-quality steel that is extremely durable, meaning that they will last longer than other kitchen knives. In addition, Shun knives are also handmade by skilled artisans, which further adds to their value.
Is Tojiro a good brand?
Tojiro is a good brand, especially for those who are looking for more affordable kitchen knives. While they are not as expensive as Shun knives, they still offer good quality and durability like other Japanese knives.
The Winner
It depends on what you're looking for and your budget. If you want the best of the best between the two knife brands, then Shun is the way to go. However, if you're looking for a good quality knife that won't break the bank, Tojiro is a great option. Overall, Shun knives are better in terms of quality and construction, but Tojiro knives offer great value for the price.
List of Top Three Shun Knives