Building a home is an exciting and rewarding experience, but it can also be complicated. The process of building a home requires you to deal with many different aspects of the construction industry, including permits and inspections.
If you're planning on undertaking any type of remodeling project or adding to your existing structure, then the first thing you should do is determine whether or not you'll need to obtain a building permit from your city or county government.
A professional contractor will know exactly what steps must be taken in order for projects to go smoothly. They will understand how much money needs to be set aside for permitting fees and ensuring compliance with local codes. Don't hesitate to ask them about their experiences during previous jobs if they've had trouble getting permits in certain areas.
So, What's Exactly a Building Permit?
A building permit is an official approval issued by the local government agency that allows you or your contractor to legally begin work on a new construction project. Before the permit is issued, you'll have to submit certain documents to enable the inspector to confirm that your plans meet all of their codes and regulations.
Once the necessary documents are submitted and carefully reviewed, you will be notified about whether or not they're ready for issuance. The permit process may address specific issues, including the structural integrity of the framing work, zoning, sanitation, water, sewer lines, fire protection, and electrical service.
When is Building Permit Needed?
Not all home construction and renovation projects require a building permit. In most cases, simple repairs and replacements can be performed by professional contractors or homeowners without applying for a permit. However, any project involving additions or major changes to your home's structure or mechanical systems usually requires you to apply for an appropriate permit from the local building department.
If you're hiring a contractor to do the work, he will handle the permit process for you, factoring in the costs of permits to his bid. If you're doing the work yourself, it's your responsibility to apply for a permit. Be aware that your building department may require that some types of work be done only by licensed professionals. Work on gas lines, for example, may be forbidden to homeowners in some communities.
The requirements for permits vary widely from region to region, and the only way you can tell if a permit is required is to call your local building office and describe the work you want to do. Some regions may require permits for almost every type of work, even building landscape work. The decision to require a permit or not often depends on an assessment of the relative risk the work poses to current and future risks.
Why Do I Need a Buiding Permit When Building a House?
Building permits are mainly about safety. Enforcing construction standards gives you and the other occupants of the building the best chance to avoid fire, structural failure, or something as simple as a child getting his head caught between stair posts. If you decide to move, the permit process also protects future owners. Even if you know how to build your own house, it's important to get a building permit from your local government.
The first reason to obtain a building permit is that it's illegal not to. If you fail to get a permit for work that requires it, you can be fined. You may be forced to remove a building or tear out completed work. Here are other positive reasons for following the permit process:
It Keeps Your Contractor Honest
The application information you provide through the permit process often checks out contractors' references. If they're not truthful about past jobs, they may be caught when you apply for a building permit.
Your contractor can't just hand over a business card and expect to get work; he has to demonstrate some skill. Even if your contractor performs substandard work, getting a building permit may keep him from being able to do more work without having the required permits.
It Guides Your Do-It-Yourself Project
You aren't likely to know everything about modern building practices no matter how handy you are. When you get a permit, you'll have to show the building department your plans. If they don't follow the codes, the building instructor will ask you to revise them. But if you never apply for a permit, you might go ahead with work that's dangerous or unsound.
It Keeps Your Insurance Valid
Your homeowner's or renter's insurance probably won't be valid unless you get a permit for any project that costs more than $500. And if your building doesn't meet the code, it may not qualify for coverage at all. A fire resulting from work without a permit could leave you holding the bag. If someone falls off a deck built without a permit, your liability insurance may not cover his or her injuries. Make sure you read deck regulations beforehand.
It's Valuable When You Sell Your Home
In some states, a home without a permit counts against you when it's time to sell. In other states, the presence of an active permit might help you get a higher selling price.
The Building Permit Process
Contact your local building office and describe the project you want to do. If a permit is required, an application form will be provided to you that outlines the requirements for applying for a building permit. Some jobs may require multiple permits. For example, a major remodeling project might require a construction, electrical, and plumbing permit.

Prepare the permit application, including whatever additional materials will be required. Construction projects may require drawings of the work you plan.

Submit the building permit application and pay whatever fees are required. The licensing office will issue you with an official permit certificate.

As you begin work, post the building permit as required. This may mean taping the permit to a door or window near where the work is being done.

At the designated point during the work, call the inspection office to arrange for an inspector to visit the worksite and review the quality of work. If the inspector orders any changes to the work, complete these changes and have the inspector return to review the work again.

Once the inspector approves the work, you no longer need to display the permit certificate.
Building Permit Inspections
The most stressful part of the building permit process is usually the inspections. To ensure that the construction complies with building codes, municipalities send an inspector to the job site to examine what's been done. Because later construction covers over earlier work, a major building project will require a number of inspections.
Scheduling inspections is the work of a contractor or a homeowner's building representative. Sometimes, inspectors will set an appointment directly with the homeowner, who then arranges for the contractor to show up. When this happens, be sure to have a list of all construction changes that you want discussed with your inspector on hand before the meeting.
Be aware that some municipalities require additional inspections for plumbing or electrical work; contact your municipality to find out if there are any special requirements for your project.
Building department can offer suggestions on how to meet safety guidelines. You may be required to make changes in the original construction documents before you get a permit, so don't assume that everything will sail through unaltered. Here are the inspection schedule to consider:
Footing Inspection
Ensure that the footing is properly designed and installed to ensure the house doesn't settle. The inspector looks at the soil on which the building will rest, the forms of the footing, reinforcing rods, and other factors that provide a solid base.
Framing Inspection
Once the building is up and the basic plumbing, electrical and mechanical systems are in place the inspector returns to look over all of this work.
Foundation Inspection
This is the final inspection of the building's foundation. Also called 'mud-jacking' this type of work is necessary if there are any problems with settling, such as cracks in the walls and arching floors. Make sure you adhere to building code foundation requirements before calling in an inspector.
Fire Protection
The inspector looks for fire alarms and fire suppression systems.
Final Inspection
Once the inspector has returned for each of these inspections, he or she can sign off on the building's completion. This is the final inspection to make sure that everything in the building is complete and up to code. If certain items are not complete, they may have to be closed until they are completed.
Consequences of Not Obtaining a Permit
It's unfortunately fairly common for homeowners to complete home improvement projects without applying for a permit, paying the application fee, or having the work inspected and approved. Here are some of the possible hazards if you bypass the official permit process: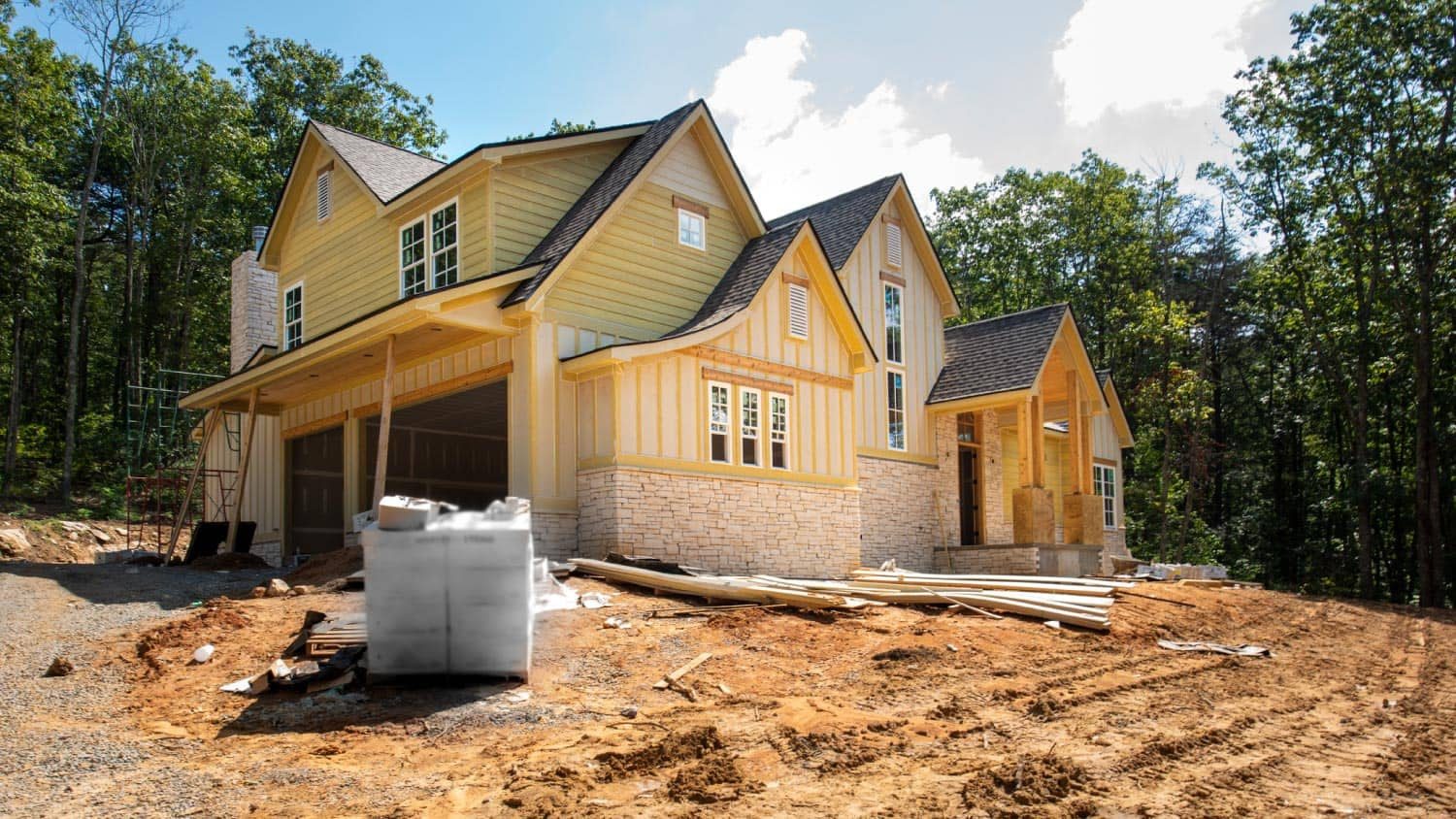 Lack of Coverage in Case of Damage
One of the first things a homeowner does when he or she purchases a policy is to purchase homeowners insurance. But if there are no official documents documenting that you have had electrical, plumbing, or other home improvement work done, then those improvements aren't attached to the house.
If those improvements later cause damage to your property and your house burns down as the result of that work, your insurance company may deny making payment. If the insurer won't make payment because it believes you didn't have the necessary permits to make those improvements, then you will be out all money you spent on the improvement.
You Risk Demolition
Your local government could order you to demolish your house because you allowed un-permitted work to be done on your house. Whether it is the municipality, county, or city that governs where you live, proper permitting of home improvement projects will prevent this from occurring.
FAQs on What is a Building Permit
What can happen if the work has been completed without a permit?
Maybe it was done by a previous owner, or you did it without knowing a permit was needed. You may still be able to get permits, depending on whether the work can be properly inspected. You may also have to pay an extra fee, but the local building department will still work with you.
What can you do if you can't wait for the inspection?
If you have a pressing reason to continue work before a scheduled inspection, you can contact the inspector in advance and ask for an after-hours inspection. This does not happen often, but it may be possible if you are working on a very urgent fix to your house.
Final Thought on What is a Building Permit
People do not often obtain building permits, and go-ahead to construct their houses. The houses turn out alright without any arising problems. However, it's important to always obtain a permit as this helps protect you and those who come after you.